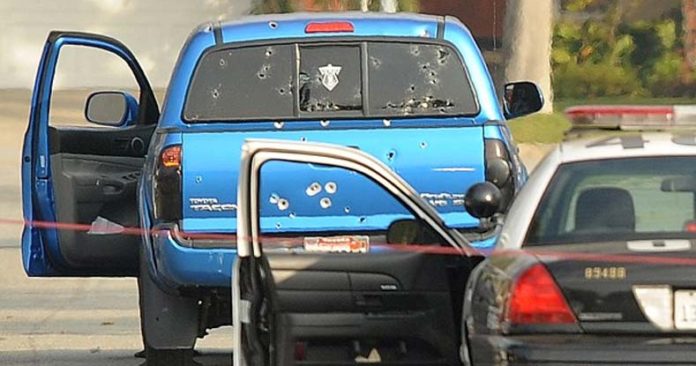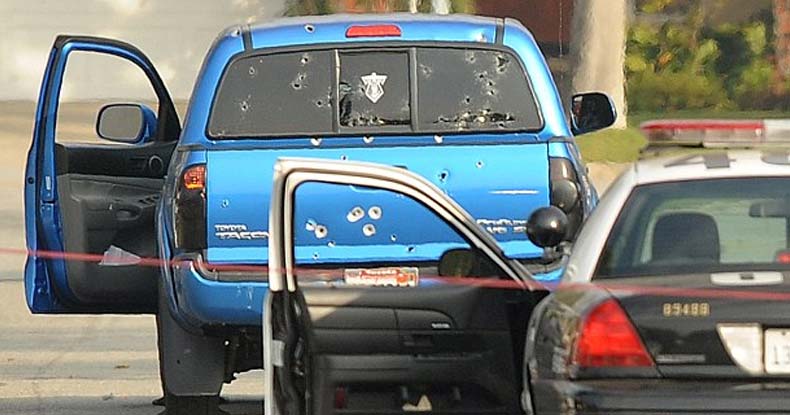 Los Angeles, CA – Last Wednesday, it was announced that no criminal charges will be filed against eight LAPD police officers who fired over 100 bullets at an innocent mother and her daughter in 2013. Despite opening fire on the women without warning or provocation, the district attorney has justified the incident due to the fact the officers involved were "afraid and incompetent," according to a report from The Free Thought Project.
Their report states:
Due to the fact that the entire police department was scared of one man and could not be held accountable for their incompetent actions, none of the officers who fired 107 bullets at two unarmed, innocent women will face prosecution.
Margie Carranza (47) and her mother, Emma Hernandez (71), were delivering newspapers in a residential area in Torrance, on the morning of Feb. 7, 2013, when police opened fire. The women were seated in their vehicle at the time of the shooting, and suffered multiple cuts from flying glass. Hernandez, who was trying to protect her daughter by covering her body, was shot twice—one bullet exited just above her collarbone, the other struck her lower back near her spine.
The LAPD cops had been searching for a 33-year-old black man and former police officer by the name of Christopher Dorner, and had somehow mistaken the two women for him. The man was reported to be driving a gray Nissan Titan, while the women were in a blue Toyota Tacoma. Multiple houses and vehicles in the area were littered with bullets as well, with five bullet holes in the entryway of a neighbor's house. The neighbor proceeded to ask the police, "How do you mistake two Hispanic women, one who is 71, for a large black male?" No apologies were given by the officers, and they refused to offer the women and local residents an explanation for the ambush.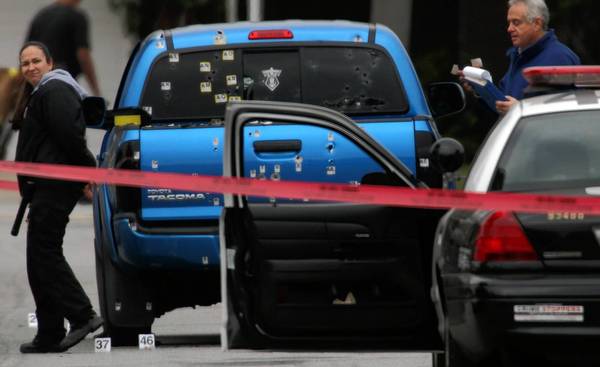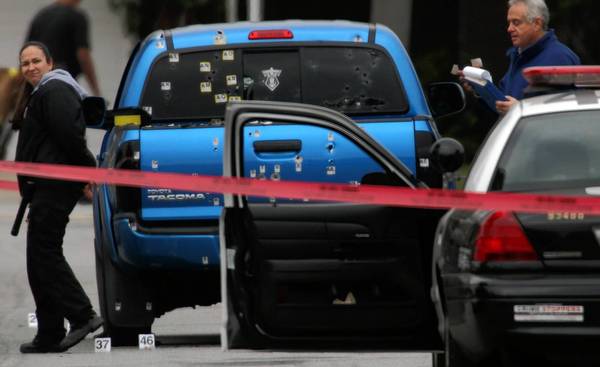 Twenty-five minutes after the shooting, Torrance police officers opened fire on a white man in a black Honda Ridgeline after broadsiding his truck, once again mistaking their victim for Dorner. David Perdue, who was on his way to the beach to go surfing before work, fortunately wasn't shot, however, he suffered a concussion and back pain. Torrance Police Chief, Mark Matsuda, called the officer's actions "courageous."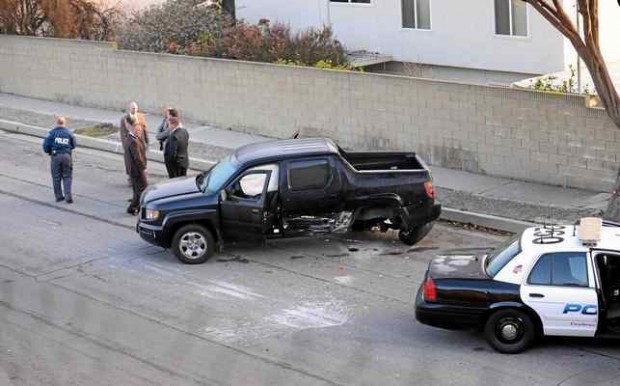 Moving on to the suspect himself, Christopher Dorner's story is an interesting one. Apparently, the situation began after Dorner accused the recently promoted, Sgt. Teresa Evans, of kicking a restrained suspect named Christopher Gettler in the face and chest. Dorner filed a complaint against Evans, but was immediately labeled a liar by the department and fired from his job.
After Dorner turned whistleblower and released a manifesto online, the LAPD claimed they were afraid Dorner, who was reported by officials to be responsible for a series of police shootings, would kill LAPD Capt. Justin Eisenberg and his family. This assumption ultimately led to the shootings by police on February 7th. Dorner was eventually shot and killed on Feb. 12, 2013, during a standoff with police in the San Bernardino Mountains.
LAPD Chief Charlie Beck had announced during the hunt for Dorner that officials would re-examine his allegations of police misconduct; however, after nearly three years, there have been no results. In the meantime, Sgt. Teresa Evans has filed a lawsuit against the LAPD, alleging racial discrimination. The woman is white.
While the police involved in the shootings of Carranza, Hernandez, and Perdue have gotten off scot-free, the victims have received settlements. Carranza and Hernandez are reported to have received $4.2 million, while Perdue received $1.8 million.
---
This Article (No Criminal Charges for Police Who "Accidentally" Fired 107 Bullets at an Innocent Mom and Daughter) is a free and open source. You have permission to republish this article under a Creative Commons license with attribution to the author and AnonHQ.com.