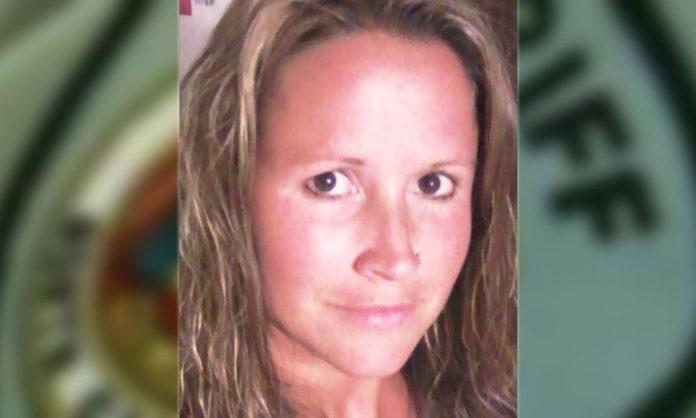 A North Carolina Sheriff's Deputy was fired this week, following an accidental shooting of her own daughter at a Halloween party. Deputy Misty Michelle Flowers of the Lincoln Sheriff's Department was showing off her firearm to friends when she "accidentally" fired the weapon into the adjacent room, striking her daughter. Thankfully, this act of gross negligence didn't go unnoticed. Flowers was fired from her position by the Sheriff.
"I find gross negligence and the disregard for the safety of others was displayed in the incident Saturday night and therefore Officer Flowers was terminated today," stated Sheriff David Carpenter to the media.
Unfortunately for now, there have been no announcements as to whether charges will be brought against Flowers or not, for nearly killing her 11-year-old child. As we all should realize by now, having a badge grants extra privileges –like the ability to indiscriminately kill people and face no consequences. You can rest assured that if it were one of us who had perpetrated this gross act of negligence, we would've been shackled and thrown in a cage immediately. On top of everything else, the incident happened near a school in a gun-free zone.
According to a statement from the department, deputies were dispatched to the residence at around 11:23 pm. The child had to be taken to a nearby location where she was airlifted to Carolinas Medical center. She was injured, but remained in a stable condition on the way to the hospital.
According to neighbors questioned that night, the victim and her mother were attending a Halloween party. According to the Sheriff, "During this entire situation, my focus has been on the well-being and condition of the child involved and am of the understanding the child is going to be ok after the surgery. This is a very tragic situation for all involved, the officer, her family, her career and everyone that has been touched by this."
This is the third incident of "accidental discharge" to happen in the last week. At Cuyahoga Falls, an Ohio officer may face charges after accidentally firing his weapon into a day care center. The department can't seem to make a decision as to whether to charge him or not. Information was also just released on another "accidental discharge" out of the Fresno County Sheriff's Office in California. According to reports, the unidentified shooter was a detective who was having a conversation with another deputy about "gun safety." Well, it ended with one officer dead and the other will walk without charges, as the department has already released a statement stating it was simply "an accident."
These "accidental" police shootings occurring in rapid succession are yet more wood for the fire, showing that police aren't nearly as competent as they're portrayed. Accidents happen, but as of yet, neither Misty Flowers nor any of the other officers who accidentally fired their weapon, have been indicted. This double standard permeates the law enforcement community and yet again, shows the world that justice is not on the law enforcement agenda.
---
This article (North Carolina Cop Fired after "Accidentally" Shooting Daughter at Halloween Party) is a free and open source. You have permission to republish this article under a Creative Commons license with attribution to the author and AnonHQ.com.
---