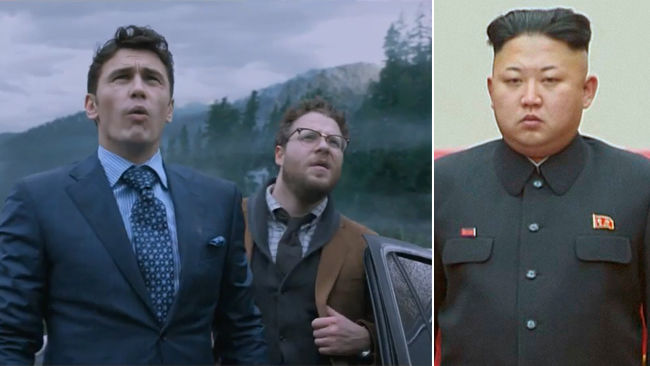 Written by: "M"
It appears that Kim Jong Un, the beloved dictator  of North Korea can't even take a joke – even if it were a movie!
Comedic actors Seth Rogan and James Franco star in upcoming movie, in which the play the role of assassins, hidden under the ruse as TV newscasters, in which they plan to use as leverage in order to kill the North Korean president. This is just screenplay for god's sakes! However, a North Korean spokesman regarded it as an "act of war".
Seth Rogan's new movie, titled "The Interview", was commented on by the North Korean government as a "wanton act of terror". How ridiculous!
The North Korean government has promised a "merciless" retaliation against the United States (one of many "merciless" threats against the United States) if The Interview is released.
A statement published by the state-run KCNA news agency, a spokesman said the film is the work of, now, bear with me, "GANGSTER MOVIE-MAKERS" and is a "wanton act of terror."
"The act of making and screening such a movie that portrays an attack on our top leadership… is a most wanton act of terror and act of war, and is absolutely intolerable," the spokesman said. (NFP)
The trailer posted on Youtube, shows a lookalike actor playing Kim Jong-un, as well as fight scenes involving what appear to be North Korean tanks and helicopters, and a nuclear missile launch.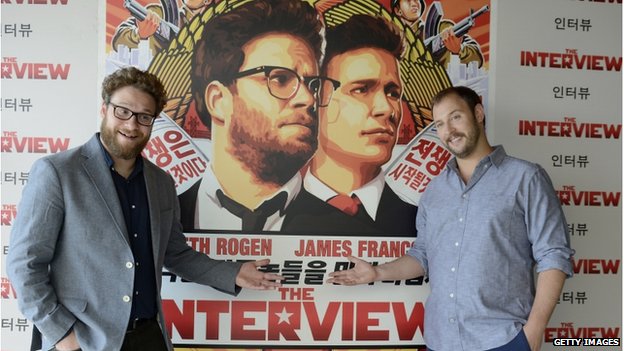 The North Korea spokesman was quoted by the state KCNA news agency as saying: "Making and releasing a movie on a plot to hurt our top-level leadership is the most blatant act of terrorism and war and will absolutely not be tolerated." He added that the "reckless US provocative insanity" of mobilizing a "gangster filmmaker" to challenge the North's leadership was triggering "a gust of hatred and rage" among North Korean people and soldiers.
"If the US administration allows and defends the showing of the film, a merciless counter-measure will be taken," the spokesman was quoted as saying.
____________________________________________________________________-
Sources:
http://www.englishforum.ch/international-affairs-politics/211876-north-korea-threatens-war-us-over-kim-jong-un-movie.html
http://time.com/2921071/kim-jong-un-seth-rogen-the-interview-james-franco/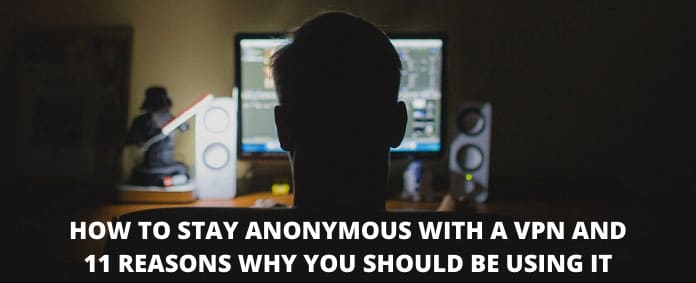 Get Your Anonymous T-Shirt / Sweatshirt / Hoodie / Tanktop, Smartphone or Tablet Cover or Mug In Our
Spreadshirt Shop
!
Click Here
Remove all ads by clicking here
" target="_blank">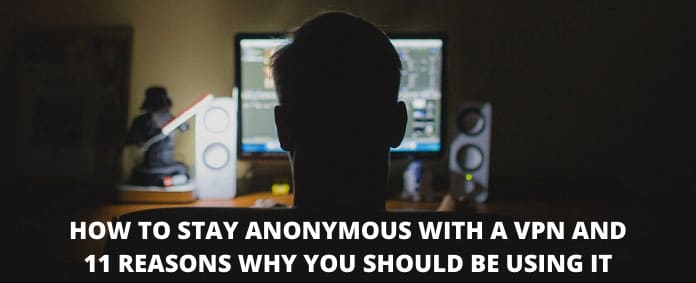 Get Your Anonymous T-Shirt / Sweatshirt / Hoodie / Tanktop, Smartphone or Tablet Cover or Mug In Our
Spreadshirt Shop
!
Click Here
Remove all ads by clicking here
[/eaa_ads]