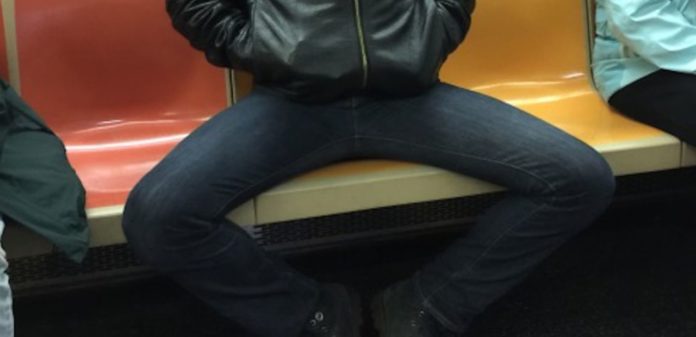 The subway spread has been a trend that seems to be growing in numbers every day. Man spreaders, which is the more common term these days – where legs are spread so far apart on public transport that they encroach on the surrounding commuters personal space – are more likely than not to be of the male persuasion.
Recently, reporter Laura Evans took to the streets of New York City to see what commuters had to say about the subway spread, and asked those commuters guilty if they even realized they were committing the act. Most stated they didn't, and that it was necessary to sit with legs wide apart. [1]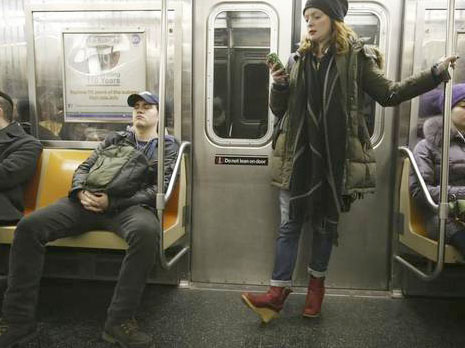 Evans eventually presented a measuring tape to the commuters to measure the distance between legs, with some measuring up to 18 inches.
The Metropolitan Transit Authority (MTA) has also announced a new campaign to tackle this issue in the name of courtesy on public transportation. Also targeted will be anyone with oversized luggage to rethink the potential discourtesy to other passengers.[2]
[1] Kleeman, S. (2014, December 18). Watch one brave woman confront manspreaders on the Ney York City subway. [Identities Mic]. Retrieved from http://mic.com/articles/106838/watch-one-brave-woman-confront-manspreaders-on-the-new-york-city-subway
[2] Kleeman, S. (2014, December 18). The New York City subway is taking a stand against outrageous male privilege. [Identities Mic]. Retrieved from http://mic.com/articles/104514/the-new-york-city-subway-is-taking-a-stand-against-outrageous-male-privilege