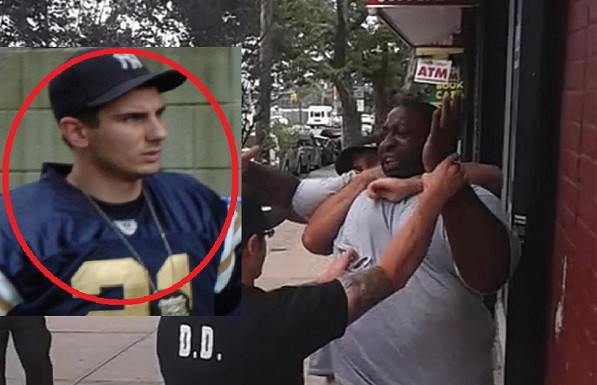 In a surprising move by the Justice Department, it seems as though an indictment of the NYPD officer who killed Eric Garner may be on the horizon. Officer Daniel Pantaleo was caught on cell phone footage, filmed choking the life out of Garner on a Staten Island street corner. After two years of public outrage – in the failure to prosecute Pantaleo and an internal conflict at the DOJ, reports have surfaced, indicating that Pantaleo will stand trial for civil rights violations.
One would think that the video evidence of Garner's murder would be enough to convict Pantaleo on a minimum voluntary manslaughter. A Staten Island grand jury failed to indict him on a charge of murder, which was presented to them last year. Again, the grand jury system is a fraud when it comes to police killings, as the prosecutor has sole discretion to prosecute. The grand jury system is used to placate the public, and this case was no different. Aside from the local authorities failing to prosecute, the FBI and the Justice Department lawyers handling the case out of Brooklyn didn't believe there was sufficient evidence to bring a federal civil rights violation charge. In order to do so, they would have to prove that Pantaleo intended to violate Garner's civil rights.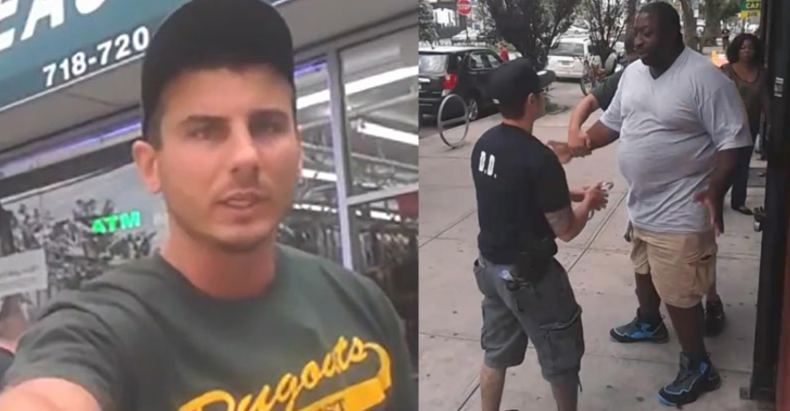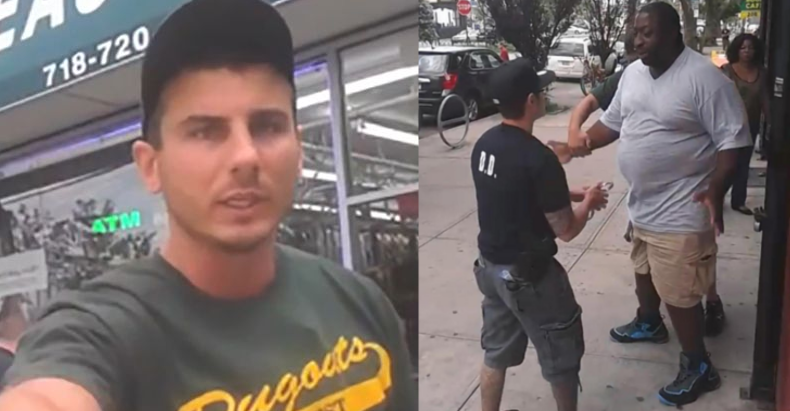 "It's going to happen sooner than later," said an unnamed source within the investigation. "Washington wants to indict him." This information came out after the entire team of federal prosecutors was replaced.
It is difficult to avoid the appearance of a cover-up when all of the initial investigators found nothing wrong with the actions taken by Pantaleo, which resulted in Garner's death. The fact that he used an illegal chokehold – which had been outlawed – seemed to make little impact on their decision. All the while, Pantaleo has been riding a desk and collecting his substantial six figure salary from the NYPD.
Up until now, the only person to have been penalized for Garner's death is Sgt. Kizzy Adonis, who was the supervisor on scene. The only charge was internal, not criminal, for failure to properly supervise. Adonis said in regards to the incident "the perpetrator's condition did not seem serious and… he did not appear to get worse." The outright lies told by police, when covering up their crimes, is enough to make your blood boil. Nothing about Adonis' statement had any truth to it, as Garner pleaded for help and ultimately died on scene. Hard to believe anyone wouldn't define death as "getting worse."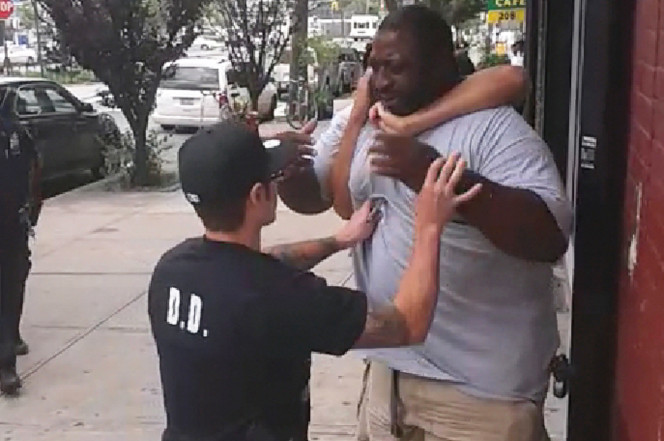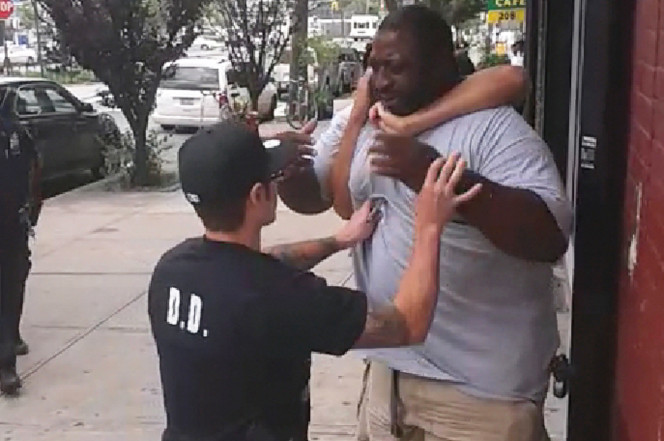 Although a federal charge seems imminent, an indictment is only the beginning of a very long battle. The fact that Pantaleo was brought before a grand jury only to have them not indict, doesn't look good for prosecutors. Even if the presentation was one-sided and an obvious fix, the defense can use it to demonstrate internal conflict and therefore, argue that the case is in fact, politically driven. It doesn't help matters when the jury finds out that the original prosecutors did not feel a charge was warranted and had been removed from the case. Presenting the internal conflict will not sit well with a jury.
The New York Daily News spoke with an anonymous former federal prosecutor who stated "If I'm Pantaleo's defense lawyer, I want all the internal communications that the prosecutors were fighting about." Obtaining specific details of the internal conflicts would indeed sway a jury. On the flip-side, he stated, "The government will argue, though, that it is internal deliberations and that you can't cross-examine witnesses about what the prosecutors think about their case." Others contend that the former prosecutors would be barred from being involved in the indictment and not allowed to give any testimony for the defense or prosecution. With the burden of proof falling on the shoulders of the DOJ, despite the clear-cut murder that took place, they'll fight an uphill battle in court.
The Police Benevolent Association has denied that Pantaleo ever used a chokehold, and believes the entire issue is a moot point. Despite their cherry picking their own beliefs, they can't cherry pick their own facts in this case, as the video speaks for itself. While Pantaleo needs to stand trial for the death of Eric Garner, attempting to prove his intent is going to be difficult. It is unfortunate that the need to define Pantaleo's intent is overshadowing the true tragedy of this case: the very death of justice.
---
This article (NYPD Cop Who Killed Eric Garner to be Indicted on Civil Rights Violations) is a free and open source. You have permission to republish this article under a Creative Commons license with attribution to the author and AnonHQ.com.