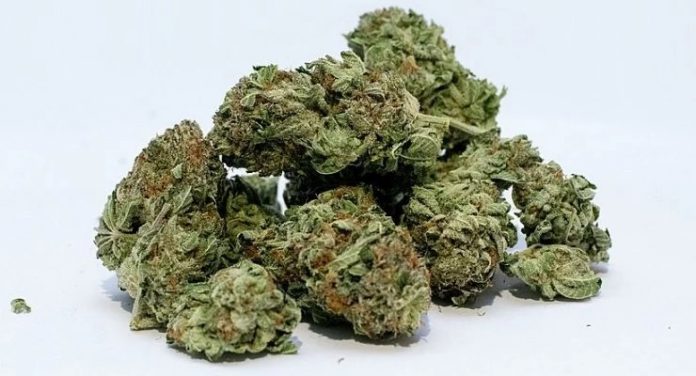 (TMU) — Top law enforcement officials in the state of Ohio are upset at lawmakers, accusing the politicians of accidentally legalizing cannabis throughout the state.
As a result, prosecutors are now upset that they are no longer able to prosecute misdemeanor marijuana cases as they previously could, according to WBNS. And now, Ohio prosecutors are either holding off on pursuing charges against those in possession of the plant or throwing them out altogether.
The controversy comes after the state decriminalized hemp last week. And while hemp and marijuana are both cannabis plants, the two are distinct because of the amount of THC—the psychoactive compound that intoxicates users—that they contain.
By legal definition, hemp is cannabis that contains less than 0.3 percent of THC. If it contains any more of the compound, it becomes subject to criminal laws beyond the state's stringent medical marijuana program.
Jason Pappas, vice president of the Ohio Fraternal Order of Police, complained:
"Now we have to be able to distinguish the difference between hemp and marijuana.

That is not possible for a human being to do, that has to be done through crime analysis."
The hue and cry being raised by prohibitionist officials in the state appears to be a huge exaggeration and doesn't amount to a free license for Ohioans to stock up on the buds.
Yet because of the new law, Ohio Attorney General Dave Yost has instructed prosecutors in a letter to hold off on marijuana criminal indictments until the cannabis can be tested. This has resulted in the state Bureau of Criminal Investigation labs buying and setting up new testing equipment while exploring the option of sending material to labs out of state until they get their hardware up and running in Ohio.
Louis Tobin, executive director of the Ohio Prosecuting Attorneys Association, told USA Today:
"At least for the next several months, it's the de facto legalization of marijuana because there's no way for law enforcement to tell what's legal and what's not legal."
Columbus City Attorney Zach Klein has announced that it has no plans to continue prosecuting marijuana misdemeanor cases. But he also doesn't plan to drop any pending cases, either. Klein explained:
"We cannot prove those beyond a reasonable doubt because we cannot make the distinction whether it is hemp or whether it is marijuana … So, just from a practical standpoint, because we can no longer prove a case beyond a reasonable doubt, we're no longer going to be prosecuting these cases because we do not have the resources to do so."
Cannabis has been subject to prohibitionist laws since 1937, when the plant was largely demonized and associated with Mexican immigrants amid rising racist and nativist attitudes supported by federal and local authorities and media outlets. During the 1970s, marijuana was depicted by authorities as a drug serving no medicinal purpose that was simply abused by delinquents seeking to get high.
A recent poll by the Pew Research Center found that 62 percent of U.S. residents, including 74 percent of millennials, favor an end to the prohibition of cannabis.
In 1996, California became the first state to legalize cannabis for medical use, and over 34 states have since done the same. Eleven other states along with Washington, D.C. have freed the herb almost entirely for recreational purposes. Last month, New York State also finally decriminalized the plant, joining 18 other states that have done the same. However, the plant still remains illegal under federal law.
Under Ohio state law, the possession of up to 100 grams of cannabis is classified as a minor misdemeanor offense, according to marijuana reform group NORML.
However, the City of Cincinnati passed a municipal measure that went into effect on July 12 that eliminates criminal and civil penalties for marijuana possession. Cincinnati is one among a growing number of Ohio cities, including Athens and Toledo, that has sought to eliminate penalties for marijuana possession.