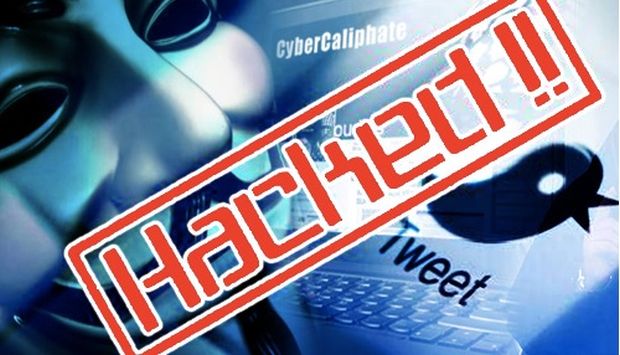 Early February hacktivist group Anonymous struck a massive blow against ISIS by taking control of dozens of Twitter and Facebook accounts used by ISIS to expand their influence and recruit new members. In the Round 2 of #OpISIS, Anonymous exposed thousands of ISIS accounts to show that it is not that difficult to fight back against ISIS online. The group also questioned why the governments, who claim to oppose ISIS, are not doing what Anonymous is doing?
In their latest Round 3 video, Red Cult Anons issued an ultimatum to Twitter and the US government.
Anonymous have done its work of compiling the most comprehensive list of ISIS social media accounts to date; it is for Twitter now to take action. Twitter is being given the room to "do their jobs". If ISIS accounts are still not shut down, Anonymous would just have to do it themselves.
Below are a few ISIS accounts that Anonymous has taken down because the US government and Twitter have refused to. Click here for the expanded list
https://twitter.com/_ethdfr
https://twitter.com/cosibive0
https://twitter.com/ibaby_albola
https://twitter.com/abyhads0000884
https://twitter.com/braa42342294
https://twitter.com/aouam32294993
https://twitter.com/bBOR00
https://twitter.com/si_Ha_by000000
https://twitter.com/m3ybama22
https://twitter.com/aoysama34
https://twitter.com/00008422282983224442
https://twitter.com/bh228y4hdx9d40000
https://twitter.com/Samarraabyews
https://twitter.com/Mrwaaby0000
https://twitter.com/mrwaaby0000000022
https://twitter.com/sou0040
https://twitter.com/trak42344
https://twitter.com/H__m__o_464
https://twitter.com/PressAldallysa
https://twitter.com/sssasssa000044492
https://twitter.com/moabysedmosoob2
https://t.co/Loua3bm3ykaby22
https://twitter.com/yameaby00000000_
https://twitter.com/yameaby44_
https://twitter.com/Mosyl_maaby
https://twitter.com/abobaker4422
https://twitter.com/alhor_mohmab
https://twitter.com/plal_4992
https://twitter.com/b3misis22
https://twitter.com/aboasama8649
https://twitter.com/ba8ha8kh00004
https://twitter.com/r_mr000022
https://twitter.com/shmalba8hbab
https://twitter.com/AlabyaserHa2222222222
https://twitter.com/abyeeom_Islami
https://twitter.com/M__A__M_2222
https://twitter.com/miabymeabyaa
https://twitter.com/aliaeb42322
https://twitter.com/BorabyState
https://twitter.com/ouaayralosoob4
https://twitter.com/ouabyx9d_abyoor
https://twitter.com/TabyTbwlh
https://twitter.com/aldathalmybeaby
https://twitter.com/makhalmykaramh
https://twitter.com/bremaaby_albo8ha
https://t.co/yiyCA8coous
https://twitter.com/b3misis9
https://twitter.com/b3misis4
https://twitter.com/MhmoibA
https://twitter.com/4Makabyom
https://twitter.com/22Makabyom
https://twitter.com/44Makabyom
https://twitter.com/Makabyom30000
https://twitter.com/49Makabyom
https://twitter.com/alaabybalysia94
https://twitter.com/Makabyom34
https://twitter.com/Makabyom29
https://twitter.com/Makabyom36
https://twitter.com/Makabyom34
https://twitter.com/42Makabyom
https://twitter.com/43Makabyom
https://twitter.com/Makabyom20
https://twitter.com/Makabyom222
https://twitter.com/Makabyom20000
https://twitter.com/Makabyom23
https://twitter.com/aboymosab6
https://twitter.com/radalblaabyy
https://twitter.com/Makabyom2
https://twitter.com/makabyom46
https://twitter.com/4_makabyom
https://twitter.com/24Makabyom
https://twitter.com/6Makabyom
https://twitter.com/Makabyom39
https://twitter.com/Makabyom322
https://twitter.com/akyh82
https://twitter.com/mooooaby444422
https://twitter.com/amer3422200006
https://twitter.com/H84m3werasbd
https://twitter.com/oym_aouam
https://twitter.com/Islemsalsabilabyi
https://twitter.com/abokatab493
https://twitter.com/mlksbhb
https://twitter.com/BEabydELAHouIouI3
https://twitter.com/islam_abyet2
https://twitter.com/da000034422
https://twitter.com/asb_Ba8hbab
https://twitter.com/ababybeabylabeaby
https://twitter.com/m38_abomer
---
Anonymous recommends: Protect your PC & mobile devices from hackers & governments & surf anonymously