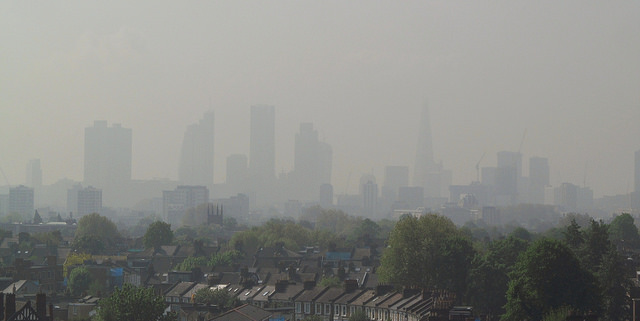 Outdoor air pollution has grown 8% globally over the past five years, according to new data from more than 3,000 cities compiled by the World Health Organization (WHO). Fast-growing cities in the Middle East, Southeast Asia and the Western Pacific were among the worst affected, with some cities recording air pollution levels that are as much as 30 percent higher than WHO recommendations.
Harmful pollutants are not only detrimental to the environment, they can also have a momentous effect on our health.  It is estimated that more than 3 million deaths are caused by outdoor air pollution every year, according to a recent study.
When we think about air pollution, we usually picture a smog hanging over cities; however, there are different kinds of air pollution – some visible, some invisible – that are relentlessly destroying the world around us.
Fine particle matter (PM 2.5), which is a term used to describe the mixture of solid particles and liquid droplets in the air, is the most harmful pollutant to human health. PM 2.5 are fine particles that are 2.5 micrometers or smaller and can be found in soot, smoke and dust. These particles lodge in the lungs, causing long-term health problems such as asthma and chronic lung disease.

According to the World Health Organization, human health becomes at risk when there is more than 10 micrograms (10 µg/m3) of PM 2.5 per cubic meter of air. However, despite this recommendation, the air in some of the most populated cities in the world have almost 30 times this amount.
"We have a public health emergency in many countries. Urban air pollution continues to rise at an alarming rate, wreaking havoc on human health. It's dramatic, one of the biggest problems we are facing globally, with terrible future costs to society," said Dr Maria Neira, director of public health at the WHO in Geneva.
"The cost for countries is enormous. Air pollution affects economies and people's quality of life. It leads to major chronic diseases and to people ultimately dying," she said.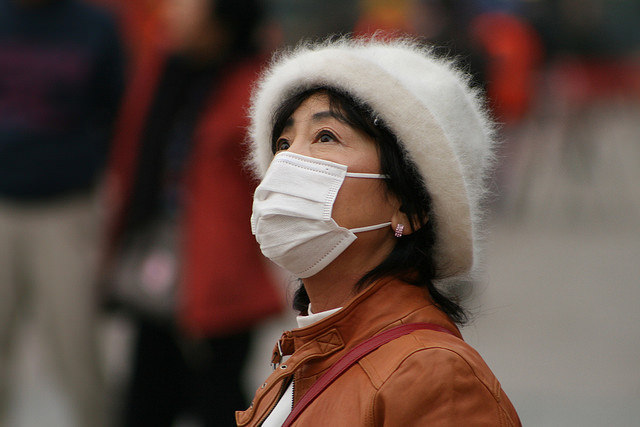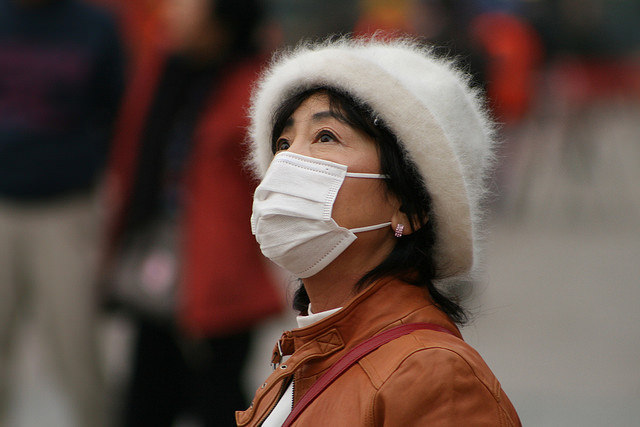 When looking at the levels of 2.5 microns (PM2.5s), 16 of the world's 30 most polluted cities are located in India, according to the new WHO database. China, which has improved its air quality since 2011, now has only five cities in the top 30. Nine other countries, including Pakistan and Iran, each have one city in list.
Levels of PM10 particles, which are slightly less dangerous than their ultra-fine counterparts, were seen at their highest in India, with 8 Indian cities ranking in the world's to 30. Nigeria, Saudi Arabia and Pakistan each have two cities in the top 10. However, as the majority of African countries do not monitor air pollution levels, it is likely that air pollution levels are much worse than anticipated.
In fact, according to the WHO data, Onitsha – a fast-growing port and transit city in Southeast Nigeria – is the most polluted city in the world, with recorded levels of nearly 600 micrograms per cubic meter of PM10s.

In comparison, cities in developed countries generally recorded much lower air pollution levels. According to the WHO data, Sydney, New York and London registered levels of 17, 16 and 22 micrograms per cubic meter for PM10s respectively.
"As urban air quality declines, the risk of stroke, heart disease, lung cancer, and chronic and acute respiratory diseases, including asthma, increases for the people who live in them. When dirty air blankets our cities the most vulnerable urban populations – the youngest, oldest and poorest – are the most impacted," said Flavia Bustreo, WHO assistant director general.
Outdoor air pollution, the biggest single killer in the world today, causes more than 3 million deaths every year – a figure which is expected to double by 2050. However, the WHO data also suggests that the environmental efforts being carried out by many cities across the world is taking effect. In high-income countries, more than half the cities monitored reduced their air pollution levels by more than 5% in five years. Similar statistics were seen in more than one-third of cities in low and middle income countries.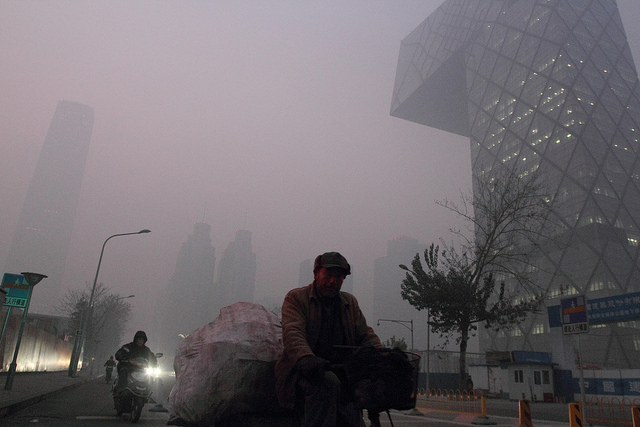 In the US, many have attributed the country's reduced air pollution levels to fracking and the natural gas industry. Meanwhile other cities have reduced industrial smokestack emissions, increased the use of renewable power sources like solar and wind, and have prioritized rapid transit, walking and cycling networks in cities.
"More than 80% of people living in urban areas that monitor air pollution are exposed to air quality levels that exceed the World Health Organisation limits. While all regions of the world are affected, populations in low-income cities are the most impacted; 98% of cities in low- and middle income countries with more than 100,000 inhabitants do not meet WHO air quality guidelines. However, in high income countries, that percentage decreases to 56%," said the WHO.
"It is crucial for city and national governments to make urban air quality a health and development priority," said Dr Carlos Dora, co-ordinator of the WHO's Interventions for Healthy Environment program. "When air quality improves, health costs from air pollution related diseases shrink, worker productivity expands and life expectancy grows. Reducing air pollution also brings an added climate bonus, which can become a part of countries' commitments to the climate treaty."
Image: Flickr, DAVID HOLT
---
You want to support Anonymous Independent & Investigative News? Please, follow us on Twitter: Follow @AnonymousNewsHQ
---
This article (Outdoor Air Pollution Has Risen By 8% in Just 5 Years, a New WHO Database Reveals) is a free and open source. You have permission to republish this article under a Creative Commons license with attribution to the author and AnonHQ.com.