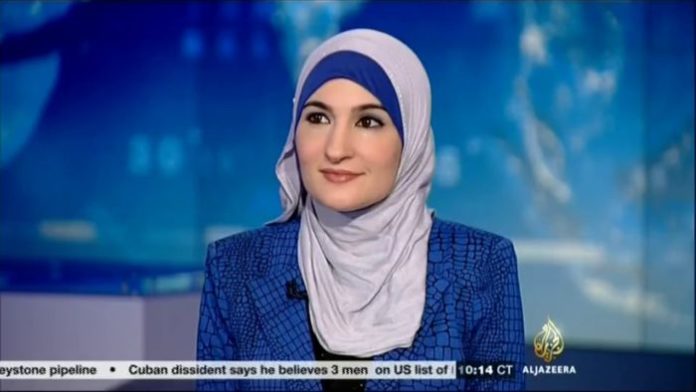 In February, hundreds of Jewish tombs were vandalized in the United States by unidentified criminals. According to reports, over 150 headstones were damaged at a historic Jewish cemetery in the city of St. Louis, Missouri.
Some days after the St. Louis incident, it was reported again that over 500 graves were desecrated at a Jewish cemetery in the city of Philadelphia, Pennsylvania. These attacks were described as a hate crime.
Apart from vandalizing the cemeteries, there were reports of bomb threats at Jewish community centers in some parts of the United States. This clearly showed that the US Jewish community was deliberately targeted by the unidentified criminals who are hating people for no reason other than to hate.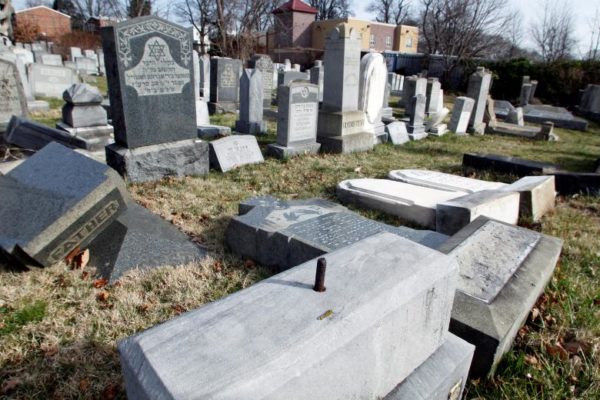 US-based religious minorities haven't had it easy in recent times. Both Muslims and Jews are increasingly being targeted by right-wing extremists in the country, such as the Ku Klux Klan. According to the Federal Bureau of Investigation, Jews and Muslims together account for the vast majority of religiously motivated hate crimes in the United States. In 2015, it was estimated that 51% of hate crimes were committed against Jews, while 22% were against Muslims.
However, since Donald Trump came to the political limelight — from his campaign to winning the presidency — hate crimes against religious minorities in the United States have surged. The majority of these recent crimes are being committed against Muslims.
This is the first major hate crime against the Jews since Trump secured the presidency. Trump himself has condemned the attacks, promising to protect all Americans regardless of their religious beliefs. Other religious groups and human rights campaigners have also condemned the attacks.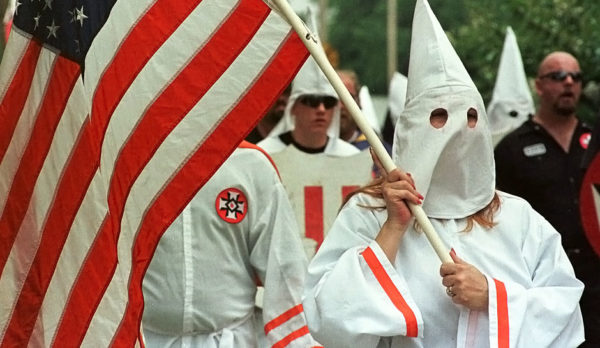 However, a group of Muslim activists have gone beyond just a mere condemnation to taking on a laudable initiative. Despite the disagreement between the Muslims and the Jews regarding Palestine, two Muslim activists have led a crowdfunding campaign to rebuild the tombs vandalized at the Jewish cemeteries.
The activists, Linda Sarsour and Tarek El-Messidi, have so far been able to raise over $160,000 from the crowdfunding project for repair works to be carried out on the destroyed tombs. Linda is a Palestinian-American-Muslim born and raised in Brooklyn, New York. She works as a racial justice and civil rights activist.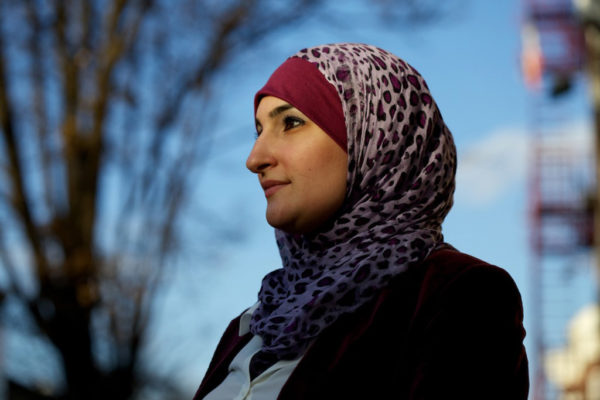 The initial campaign target was to raise only $20,000 to take care of the St. Louis tombs. But the campaign went viral after many people realized the love and compassion Linda and her colleague demonstrated.
On the crowdfunding page, the fundraisers condemned the attacks, expressing their deepest condolences to the Jewish community.
DONATE WHAT YOU CAN. Muslims Unite to Repair Jewish Cemetery! https://t.co/HVWIvpZtCR

— Linda Sarsour (@lsarsour) February 21, 2017
They wrote: "On the heels of bomb threats and hate crimes against dozens of Jewish community centers across the United States, a historical Jewish cemetery was vandalized this past weekend when over 150 headstones were damaged in St. Louis. Muslim Americans stand in solidarity with the Jewish-American community to condemn this horrific act of desecration against the Chesed Shel Emeth Cemetery. We also condemn a second attack – a few days later – against a Jewish cemetery in Philadelphia where an estimated 500 graves have been desecrated. We extend our deepest condolences to all those who have been affected and to the Jewish community at large."
Linda has consistently stated that human beings can disagree, but should coexist peacefully. Her belief is that human beings should show love and show compassion to each other, ensuring that no one becomes an existential threat to the other.
She has appealed for cooperation between Jews and Muslims, hoping this act will serve as a step forward for the two sects to settle their differences, especially on the issue of Palestine.
"We can disagree & still love each other, unless your disagreement is rooted in my oppression & denial of my humanity and right to exist."

— Linda Sarsour (@lsarsour) November 11, 2016
"Through this campaign, we hope to send a united message from the Jewish and Muslim communities that there is no place for this type of hate, desecration, and violence in America," Linda and El-Messidi said.
Linda and El-Messidi have been hailed as ambassadors of peace by human rights campaigners. Despite the fact that Israelis are oppressing Palestinians, denying them their rights to live in the independent country, these two activists have responded in the opposite manner. Instead of allowing hate to cloud their judgment and action, they allowed love to reign. This is exactly how humans should live among one another.
---
This article (Palestinian-American Muslim Raises $160,000 to Repair Vandalized Jewish Cemeteries) is a free and open source. You have permission to republish this article under a Creative Commons license with attribution to the author and AnonHQ.com.
---
Supporting Anonymous' Independent & Investigative News is important to us. Please, follow us on Twitter: Follow @AnonymousNewsHQ