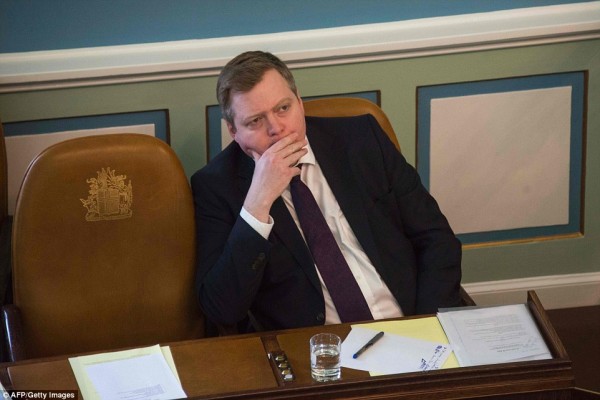 The Prime Minister of Iceland, Sigmundur David Gunnlaugsson has resigned after mass protest against him was held, since Monday over his involvement in the leaked secret documents of Mossack Fonseca.
Gunnlaugsson is amongst the world leaders, celebrities, billionaires, and other influential people facing scrutiny since the International Consortium of Investigative Journalists (ICIJ) published reports on Sunday about the secret financial crimes being perpetrated by these powerful people, with the help of Mossack Fonseca.
Opposition lawmakers had already filed a motion for a no-confidence vote in Gunnlaugsson before his resignation. The motion was expected to be debated among lawmakers later this week.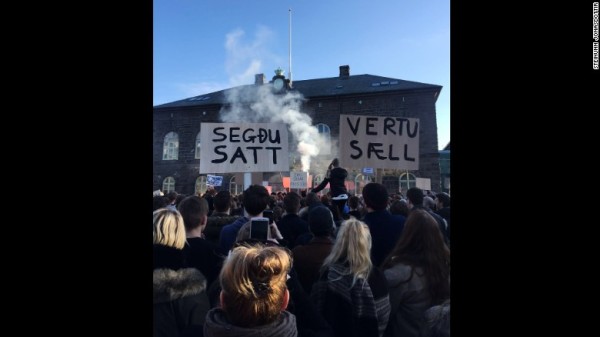 The journalists accessed the millions of documents hacked from Mossack Fonseca, a Panamanian law firm that illegally helps elected leaders and other top officials to set up secret shell companies and offshore accounts, to evade tax.
Since the leaked document was made public, Gunnlaugsson had been under intense public pressure to step down as Prime Minister of Iceland. It was revealed in the leaked papers that Gunnlaugsson had secretly been operating an offshore company with the help of Mossack Fonseca.
On Monday evening, about 10,000 protesters occupied outside the parliament house in the capital, Reykjavik. Opposition Lawmakers backed the gathering.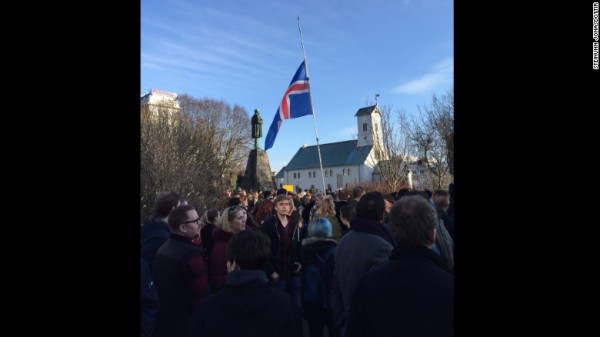 Reported, the company Gunnlaugsson operated secretly, and had holdings in some of  Iceland's collapsed banks. Protesters said this has shattered public confidence in his leadership, and could affect the country's international reputation, hence he should resign.
Gunnlaugsson has been the Prime Minister of Iceland since 2013. His Progressive Party is in a coalition government with the Independence Party.
On early Tuesday, Gunnlaugsson reportedly met with the country's President, Olafur Ragnar Grimsson, and begged him to allow him to dissolve parliament. According to Iceland's national public service broadcaster, RUV, the president turned down the request, saying both parties in the coalition will have to agree before parliament could be dissolved. Gunnlaugsson had wanted to dissolve parliament and call for fresh elections.
According to the leaked documents by ICIJ, Gunnlaugsson have close ties to an offshore company, Wintris Inc. He and his wife, Anna Sigurlaug Palsdottir, purchased Wintris from Mossack Fonseca in 2007.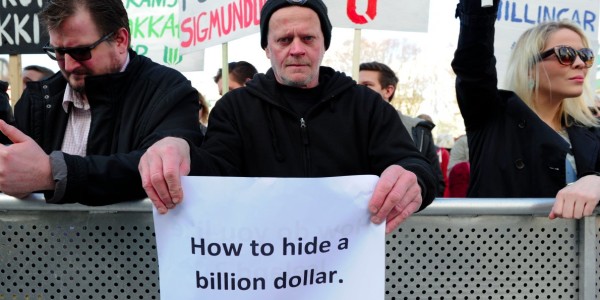 The couple then used their shell company to invest millions of dollars in inherited money. Gunnlaugsson did not disclose this, as required by parliamentary rules, when he was elected to parliament in April 2009.
ICIJ said on the last day of 2009, Gunnlaugsson sold his half of the company, which is headquartered in Tortola, British Virgin Islands, to his wife for $1 million. Based on the leaked papers, ICIJ also said among Wintris' more notable holdings were bonds of three major Icelandic banks that had collapsed in 2008. However, despite all the evidence available against him, Gunnlaugsson still denied breaching any law of the country.
In a statement his office issued to the ICIJ, it said as a holding company for his wife's assets, Wintris brought no tax advantages, and had been created to avoid conflicts of interest in Iceland.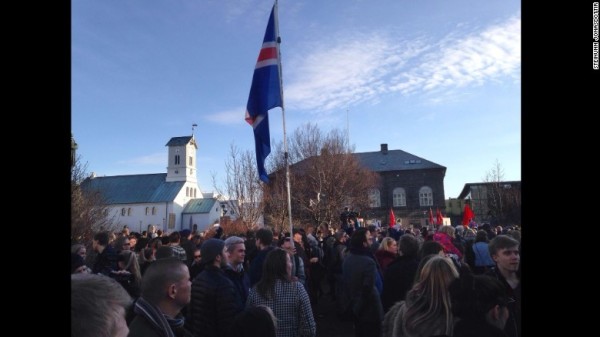 "It's been clear since before I began participating in politics that my wife had a considerable amount of money. Some people find that in itself very negative. I can't do much about that because I'm neither going to divorce my wife nor demand that she relinquish her family inheritance," Gunnlaugsson office said in the statement.
In addition, Gunnlaugsson wrote on his website that his wife had never benefited from his political activities, but has rather lost money due to his involvement of politics in Iceland. Gunnlaugsson wrote "My political participation and the policies I have fought for have resulted in her wealth being decreased."
Now that Gunnlaugsson has become history as long as politics is concerned in Iceland, we await the fate of other leaders who have been highlighted in the leaked papers. The AnonHQ Media Faction will continue to monitor the events.
---
If you want to support Anonymous Independent & Investigative News, please follow us on Twitter: Follow @AnonymousNewsHQ.
---
This article (Panama Papers Fallout: Prime Minister of Iceland Resigns after Mass Public Protest against Him over Offshore Investment) is a free and open source. You have permission to republish this article under a Creative Commons license with attribution to the author and AnonHQ.com.