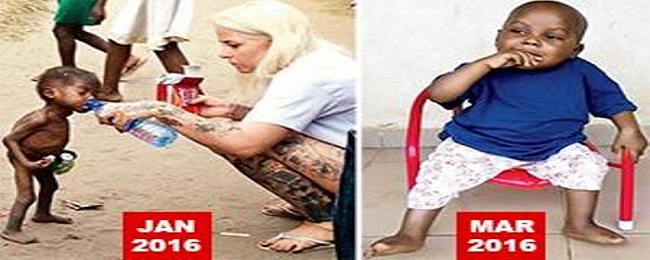 In February 2016, we published a story of a very malnourished little boy from Nigeria, who was saved on the streets by a Danish charity worker.
The boy was left to die on the streets by his parents. The parents claimed the boy possessed witchcraft, and therefore cannot live with him.
Those who knew the boy before his rescue said he had been wandering the streets alone, for about eight months. He had no proper food to eat, rather he ate scraps of food that was thrown to him by passersby's. He slept on the streets naked, and nobody was willing to help him.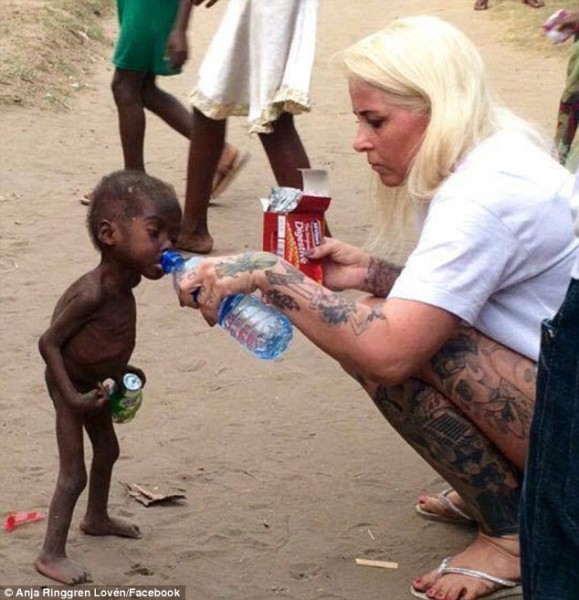 The Danish woman who finally rescued him, Anja Ringgren Loven, named him Hope. She bent down to gently feed him with water and biscuits.
Ms Loven has been living in Nigeria as a humanitarian for the past three years. She is the founder of African Children's Aid Education and Development Foundation (ACAEDF). She founded ACAEDF to help children who have been labeled as witches, abandoned by their families and neglected by the community.
After giving the frail little poor boy first aid, Mr Loven wrapped him in a blanket and took him to the nearest hospital for treatment. When she got to the hospital, little Hope was attended to. Doctors gave him medication to remove worms from his stomach; daily blood transfusions to incorporate more red blood cells into his body were also administered on him.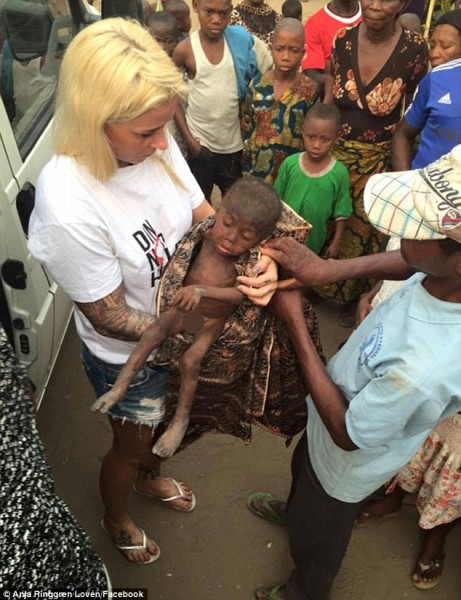 Hope's medical bills were too expensive for Loven. Loven therefore posted photos of Hope in that desperate condition to appeal for funds. The photos posted by Loven sparked emotions. Many wondered what was happening to the little boy, who looked very sick and frail.
The majority of those who saw the picture instantly became sober, thanking Loven for her kind gesture towards the boy. The photos trended on many social media platforms.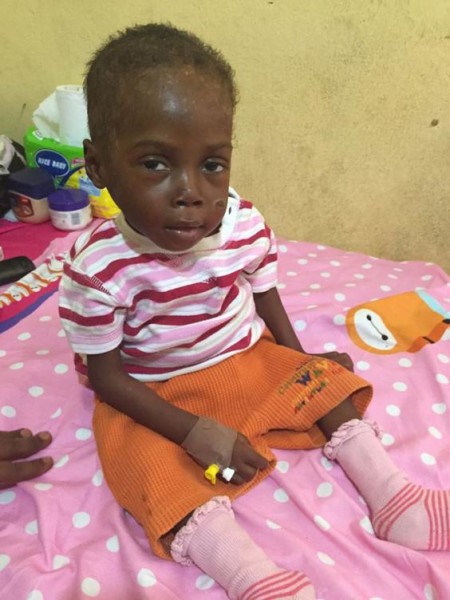 Two days after the photos were posted, Ms Loven received more than $1 million in donations from benevolent individuals and organizations around the world. With the money, Hope was able to receive medical treatment, and was later discharged from the hospital.
Just about eight weeks since Hope was rescued, new photos of him have once again hit social media platforms, where Ms Loven used to raise the money for his medical bills. Loven posted the photos. Hope is completely unrecognizable. He has gained weight and is nourished to the point that it is unbelievable, if compared with the day he was rescued.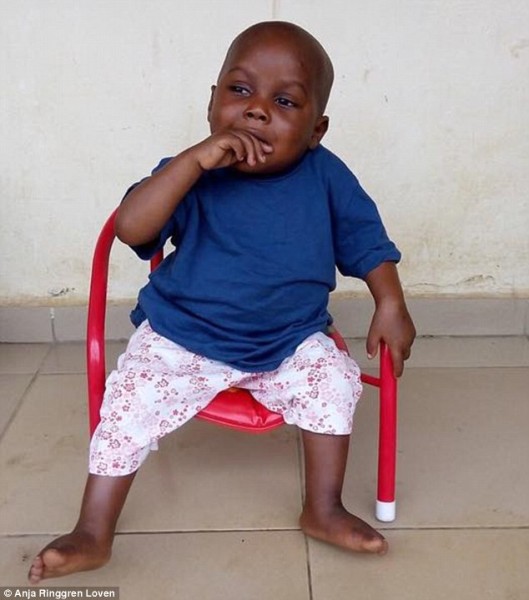 Hope was pictured smiling and playing with other children. Ms Loven uploaded the new lovely photos of Hope saying "As you can see on the pictures, Hope is really enjoying his life now having 35 new brothers and sisters who ALL take such good care of him, play with him, study with him, and make sure he is safe and is getting a lot of love."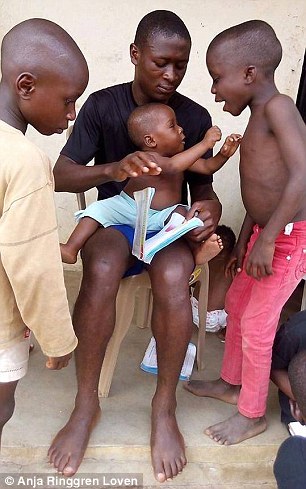 Loven also explained that Hope has hypospadias, a genital birth defect meaning the urethra emerges somewhere on the shaft or even the base of the penis, instead of at the tip. This is the only major health problem Hope will have to have treated. Loven said "The doctors found this inborn condition on Hope, so next week Hope will have surgery. This is an operation the doctors have performed many times, so Hope will be very fine."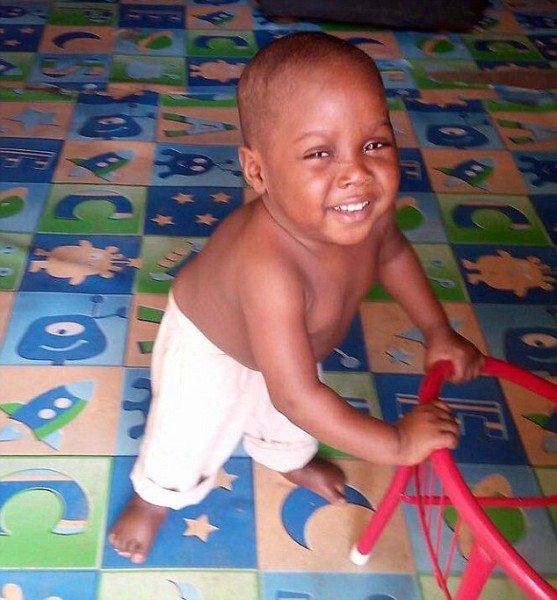 Witchcraft is a major issue in Nigeria, and many African nations. Those accused of the craft are often punished, and banished from their homes. Primarily, women and children are the victims of this complex issue.
Over the years, African governments have done their best to stop these heinous practices, however, much still need to be done.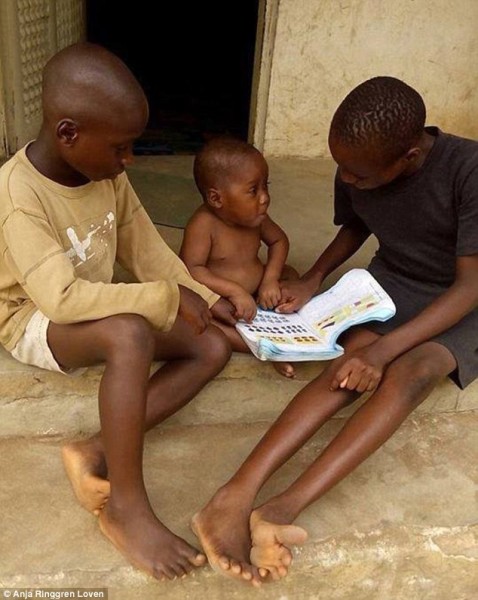 This is because many Africans are very superstitious; any misfortunes that happen are often ascribed to an unseen force in the spiritual realm.
In Ghana for example, people who are accused of possessing witchcraft are sent to witches' camps located in the northern part of the country.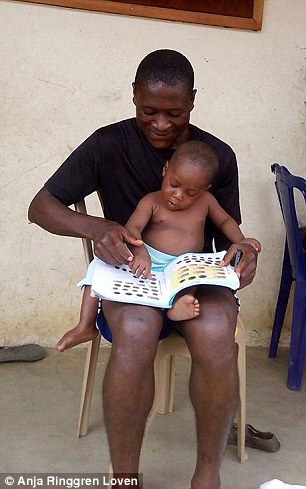 The United Nations and human rights activists are attempting to get these camps closed down permanently.
---
If you want to support Anonymous Independent & Investigative News, please follow us on Twitter: Follow @AnonymousNewsHQ.
---
This article (Nigerian 'Witch Boy' Saved by Danish Woman is Recovering very Well [Photos]) is a free and open source. You have permission to republish this article under a Creative Commons license with attribution to the author and AnonHQ.com.