As we enter into the spring/summer months, flowers – both wild and planted – are beginning to bloom and blanket fields and gardens. While flowers are often associated with bright and sunny days, there are a number of plants that bloom after dusk. Many of these night-blooming plants are white, and give a luminous appearance in the moonlight. A garden that features a variety of these nocturnal plants are called 'Moon Gardens.' They are perfect for night-owls looking for a spot to relax and meditate, and will fill your house with sweet and spicy aromas as you sleep.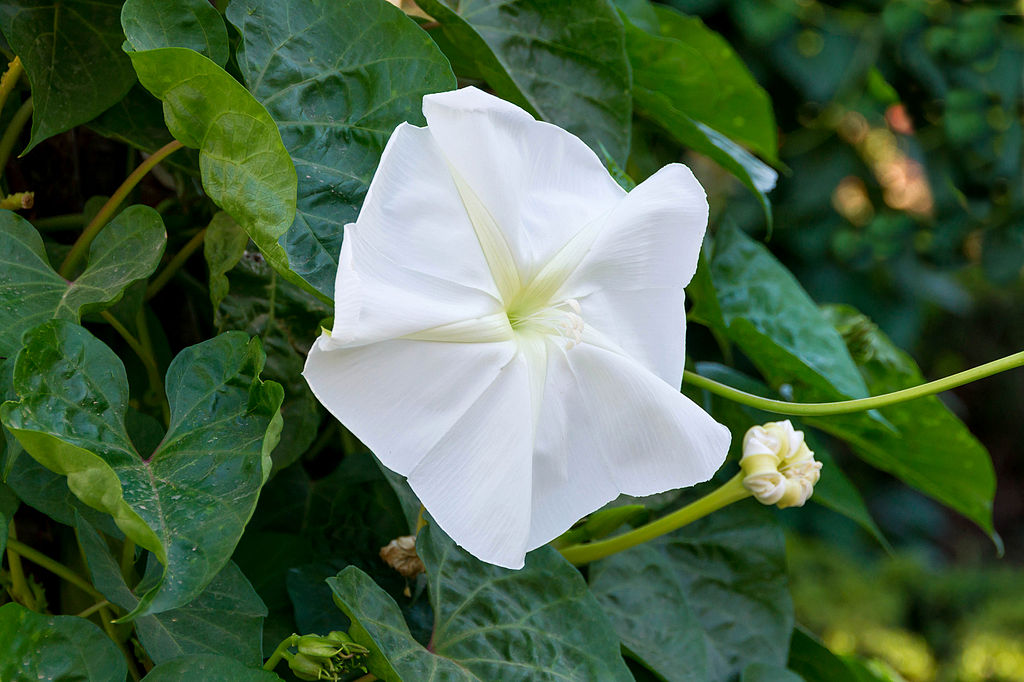 Moonflower
The moonflower is a perennial, herbaceous liana that will typically grow to a height of 5-30 m tall with twining stems. The blooms of this plant will open at night, and will remain open until touched by the morning sun. The flowers, when open, are around 5 – 6″ in diameter, and will either be pink or white. They release a slightly lemony scent when open. During the day, the bloom will close into a bud.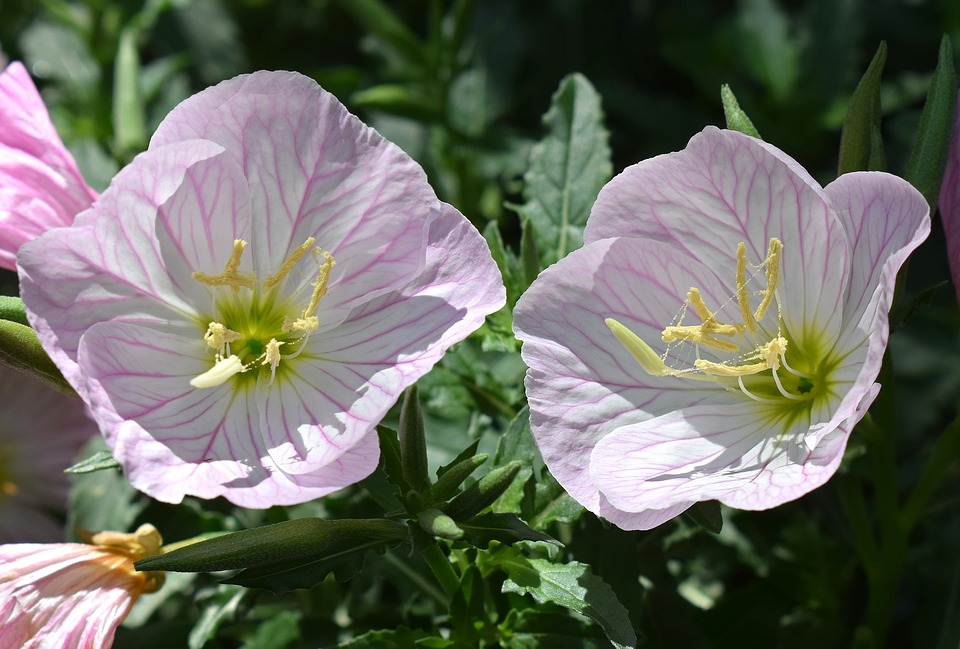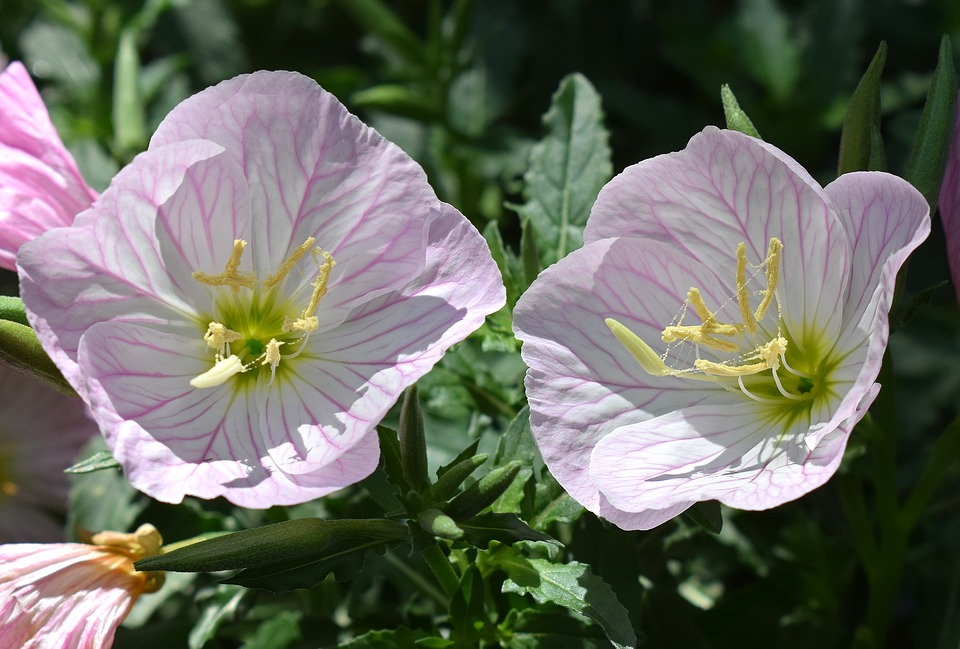 Evening Primrose
Native to the Americas, evening primrose (Oenothera) is a genus of about 145 species of herbaceous flowering plants. The most common colours of the bloom are yellow and a light pink/white. When planted, evening primrose will spread rapidly, which makes it great for covering a lot of ground. The blooms themselves release a sweet and subtle scent.
Evening primrose is most famous for its medicinal benefits. The seeds are used to create an oil that can be used to treat a multitude of different health conditions and ailments – including asthma, skin disorders, high blood pressure, rheumatoid arthritis, weak bones (osteoporosis), Raynaud's syndrome, multiple sclerosis, as well as many others.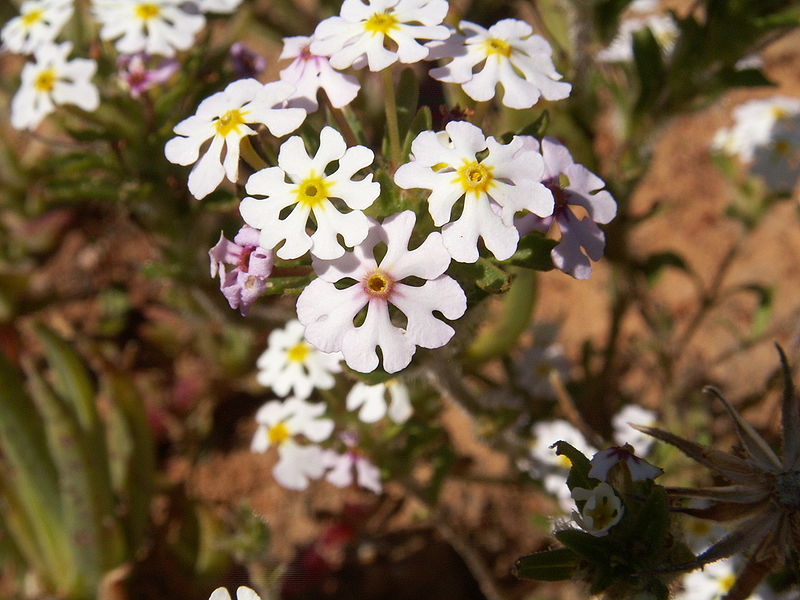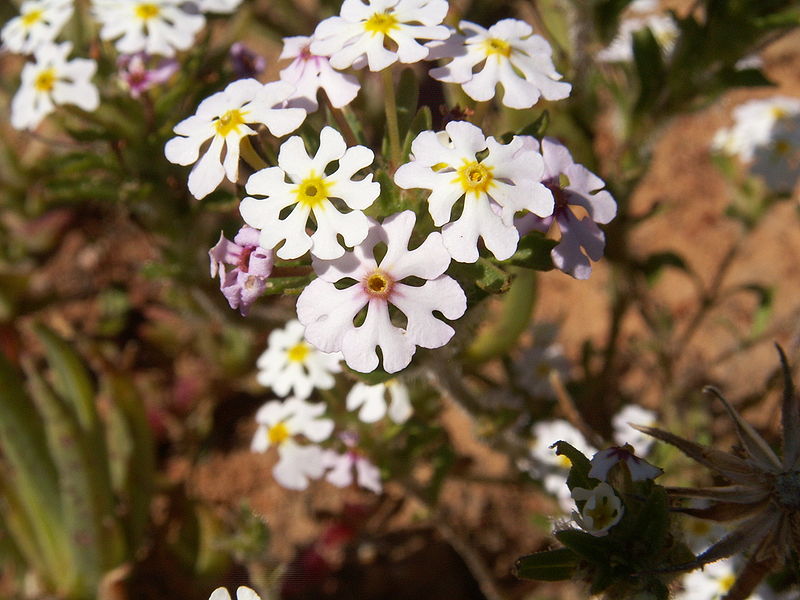 Night Phlox
The Night Phlox (Zaluzianskya) is a genus of flowering plant that is a member of the figwort family. Endemic to South Africa, the blooms themselves, although small in size, release a powerful aroma. Until recently, in the last decade or so, little of this plant had been introduced into cultivation. Their popularity has steadily increased during this time, earning them a place in many western gardens.
This is a compact plant, which will never grow to more than 6 inches across and just a few inches high. The evergreen foliage forms a dense, neat dome that will perfectly fill small spaces in your garden. Meanwhile, the flowers release a fragrance reminiscent of honey or vanilla.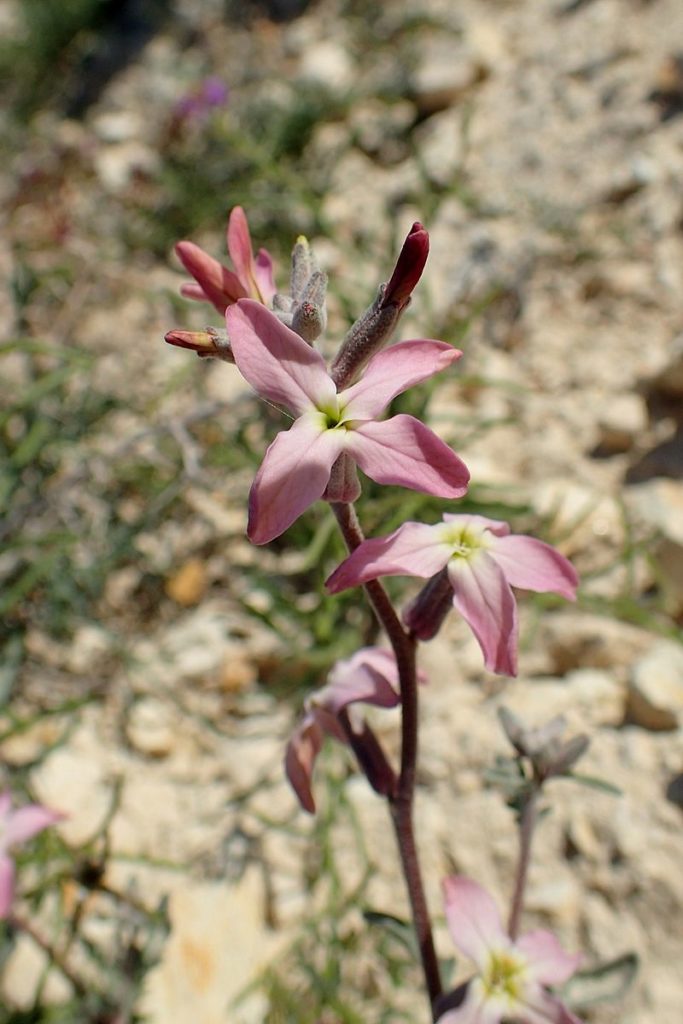 Evening Stock
Native to Eurasia, evening stock (Matthiola longipetala) is a low growing plant that will typically grow to about 45 cm in length. The plant has four-petaled purple to white flowers, approximately 1 to 2 cm wide, that release a delicious scent in the evening. In the heat of the day, the flowers can appear wilted. Evening stock can be planted in window boxes, and is cold-resistant. This makes the plant perfect for gardens in North America and Canada.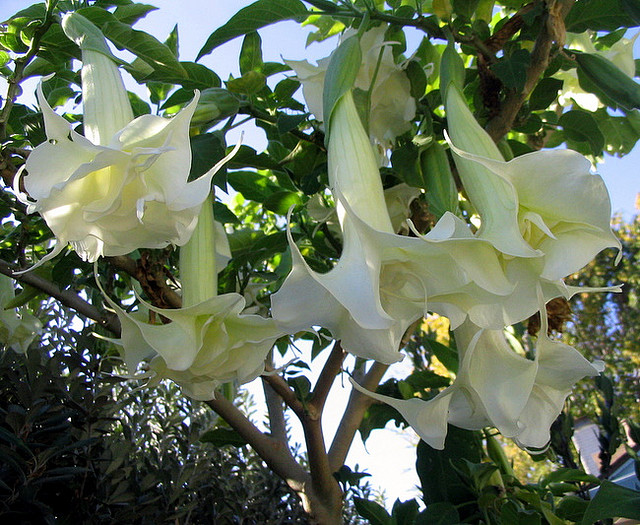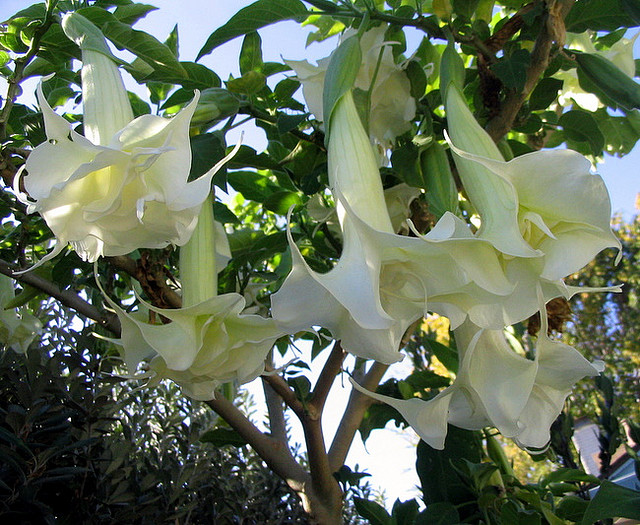 Angel's Trumpet
An evergreen or semi-evergreen shrub, the angel's' trumpet (Brugmansia) is an ornamental plant that is now extinct in the wild. In various locations, the plant is being reintroduced into the wild, and can be found in many western gardens. With pendulous flowers, the plant releases a delicious scent in the evening. This plant can also be potted and grown in a conservatory or greenhouse.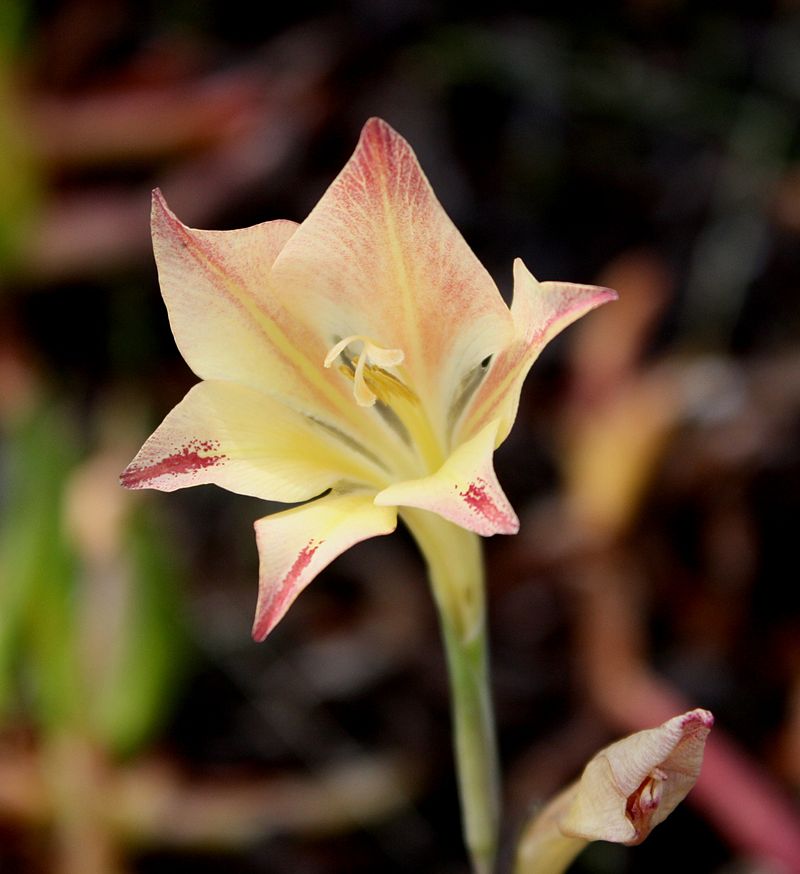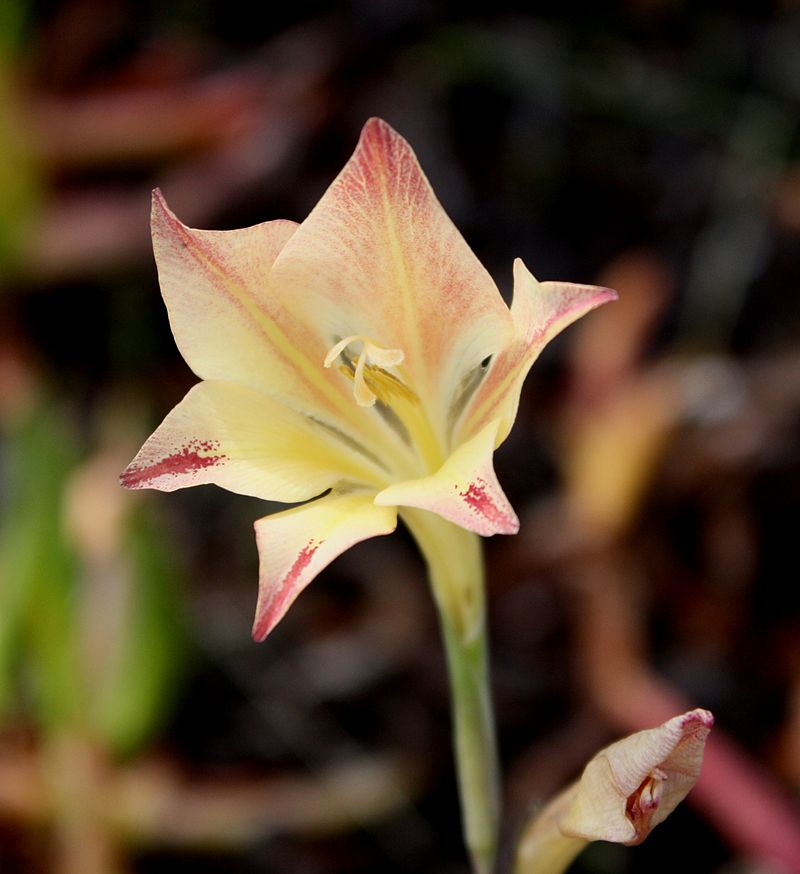 Night Gladiolus 
Night gladiolus (Gladiolus Tristis) is a member of the iris family. The plant's creamy yellow blossoms release an intensely spicy night fragrance. Although this plant isn't actually nocturnal, the blooms release a strong scent after dusk. This plant is poisonous, and can cause skin irritation. As a result, this plant is not recommended to pet owners. Night gladiolus' can grow to a height of 36 to 48 inches and will attract many butterflies, bees and insects.
---
This article (How to Plant Your Very Own Luminous Moon Garden) is a free and open source. You have permission to republish this article under a Creative Commons license with attribution to the author and AnonHQ.com.
---
Supporting Anonymous' Independent & Investigative News is important to us. Please, follow us on Twitter: Follow @AnonymousNewsHQ