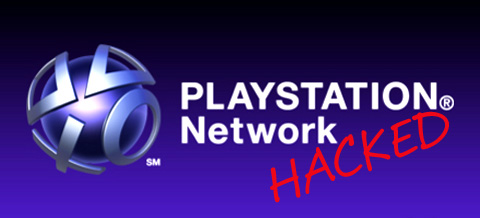 Written by: Brandon C.
Another hacker attack on Sony! That's right; Sony had its PlayStation Network (PSN) server's taken down from a dedicated distributed denial-of-service (DDoS) attack. This DDoS attack made the PSN severs inaccessible to its users for most of the day. EVE Online and Guild Wars 2 have possibly been attacked as well. EVE Online developers have announced on their forums DDos issues, and a number of Guild War 2 forums have reported login issues. PSN is what allows PlayStation 3 and PlayStation 4 to connect to the Internet. This provides services such as online gaming, web browsing, and video services such as Netflix.
This may seem like another hacking attack on Sony only effecting video game players. This attack has also affected American Airlines. One of the two hacker groups claiming responsibility, Lizard Squad, took to twitter to post that Sony Online Entertainment President John Smedley's flight had a bomb on board.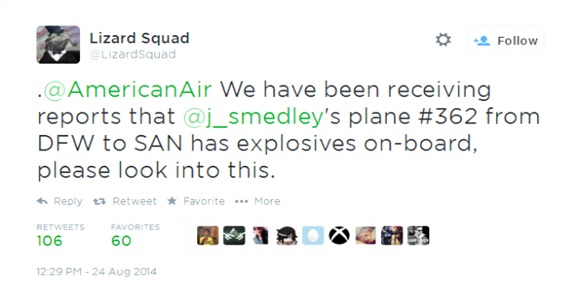 The flight took an emergency stop in Phoenix, Arizona. The plane was grounded and John Smedley was searched. Once authorities found no bombs on-board the flight returned to its normal flight plan.
According to Sony no personal information has been leaked in the attack. The FBI is in an investigation in the flight incident. The other hacker group, FAMEGod, the same members of the Anonymous group who were responsible for the 2011 PSN Outage revealed the IP addresses of Lizard Squad members as proof that they were behind it. FAMEGod has threatened to attack Microsoft Corp's Xbox Live network. He has codenamed it "Project Micro" his statement is "See at least Xbox and Microsoft are smart and don't operate on one datacenter. Sony your f**king aids." Some users reported problems accessing Xbox Live network, but Xbox spokesman David Dennis stated "We don't comment on the root cause of a specific issue, but as you can see on Xbox.com/status, the core Xbox LIVE services are up and running".
Links: Hide your identity from your internet provider & government and surf anonymously
____________________________________________________
Sources:
http://thehackernews.com/2014/08/sony-playstation-network-taken-down-by_24.html