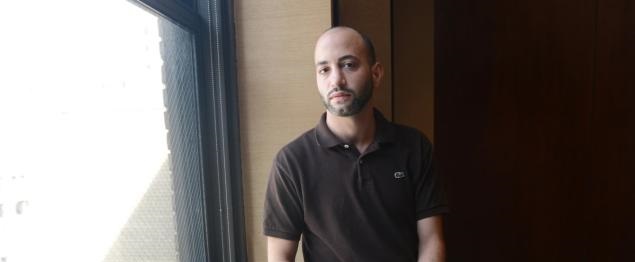 A gay man has alleged that four New York City Police Department (NYPD) officers brutally assaulted him, yelling a homophobic slur at him due to his sexuality.
His claims were backed up with video footage. It is said an anonymous person who witnessed the incident secretly recorded the police's actions to expose the brutal nature of the city's law enforcement agency.
According to the New York Daily News, Louis Falcone was brutally beaten by the NYPD officers at his home in Staten Island.
It has been reported that Falcone was left with a broken nose, two black eyes, cuts to his face and body and needed foot surgery. He has not been able to go to work since the incident and he has said that he is going to sue the NYPD in Federal Court for the violation of his civil rights.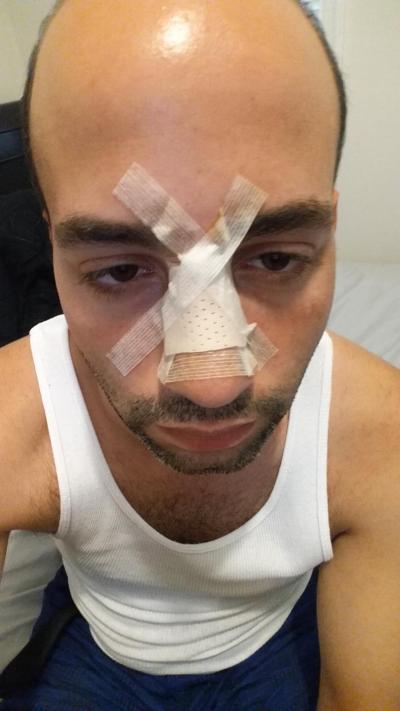 Falcone said he was handcuffed but never arrested or charged with any crime. According to the account of the story, Falcone's mother called police to report a fight between Falcone and his brother. When the police arrived and learned that Falcone was a gay man, they reportedly made him a soft target.
Falcone told the New York Daily News in an interview, "They threw me against the concrete in front of my house. My first reaction was to try to get up a little bit. Then they're hitting me for no reason. One puts his knee on my neck. They were all piling on top of me. I said, 'Please, I just had surgery on my foot,' One of the cops stepped on my foot. Another cop comes and steps on my head."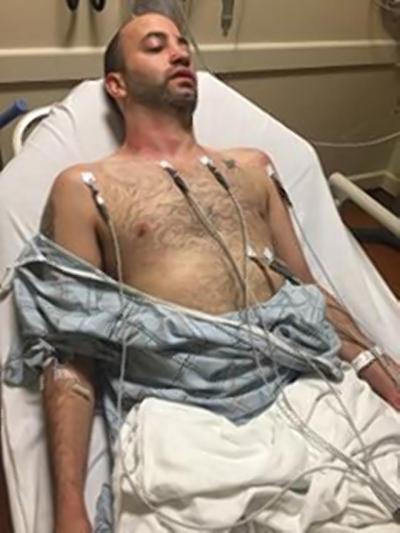 The video does not capture the homophobic slur Falcone said the officers said to him, but it does capture the officers beating him.
Falcone insisted the officers called him a "fag" and a "faggot." He said he had blood in his mouth after being thrown to the ground and one officer said, "Don't let it get on you, he probably has AIDS, the faggot."
According to Falcone, the police also threatened to kill his dog. He said the officers said, "Get your dog out of here or I'll f—— kill it." He reportedly responded, "What do you mean you're going to kill my dog?"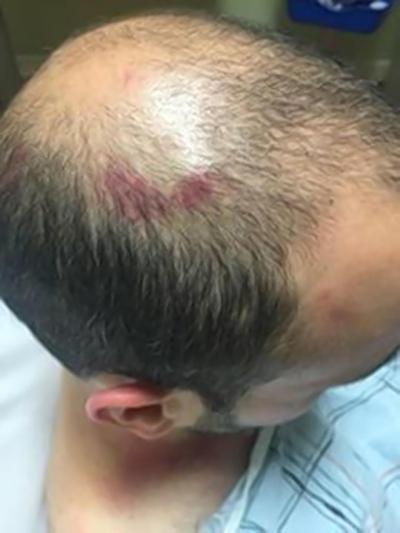 When the video was made public and went viral on social media, the NYPD was forced to comment on the incident:
"Falcone became belligerent and uncooperative. He appeared to have been injured in the fight with his brother. As the officers attempted to subdue him, he resisted and spit blood in the face of one of them. The officers were able to restrain him and he was transported by EMS to a local hospital for evaluation," a police spokesman said.

It is said that in recent years, gay rights groups have protested against what they allege is a "homophobia" problem in the NYPD. There have been multiple reported incidents of NYPD officers using homophobic slurs. The NYPD has also been criticized for entrapping gay men in sexual situations and then charging them with indecency.
---
You want to support Anonymous Independent & Investigative News? Please, follow us on Twitter: Follow @AnonymousNewsHQ
---
This Article (Police Brutality: Watch Four NYPD Officers Beat Up A Gay Man [Video]) is free and open source. You have permission to republish this article under a Creative Commons license with attribution to the author and AnonHQ.com.