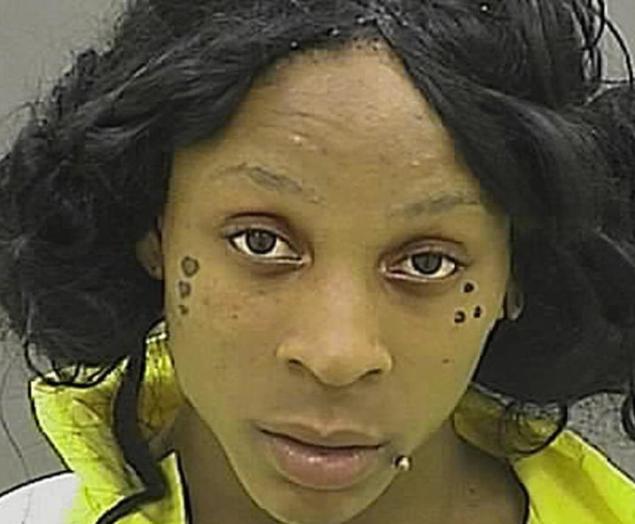 On March 30, 27-year-old Mya Hall, a transgender woman on the streets since 2009, was killed when officers opened fire on her SUV causing the car to crash into a guard post at the National Security Agency's Baltimore headquarters. Hall, with a history of robbery and prostitution, was out on a joy ride with a friend and was unarmed.
While the deaths of black men like Mike Brown, Eric Garner, and Freddie Gray have outraged people on social media platforms and on streets, little or no attention has been given to Hall's death. She and her friend have been written off as troubled. Hall's name is missing from Reddit, an online platform usually supportive of transgender victims of violence and black victims of police brutality.
While protests like those in Baltimore remind us that #BlackLivesMatter, the lives of fallen black women tend to matter less when it comes to summoning public outrage over their deaths. "When black men are killed, slogans like "hands up, don't shoot" or "I can't breathe" echo across the country. When black girls and women like Boyd are killed, there is comparative silence," writes Darnell Moore.
However, as protests over the death of Baltimore resident Freddie Gray have burned the city and the world, people are urging on Twitter to remember her name as well and get her justice too. A post on Tumblr simply proclaiming Hall's name has gotten 14,000 notes in under a day.
Mya Hall Rekia Boyd Tanisha Anderson Yvette Smith Miriam Carey Shelly Fry Darnisha Harris Malissa Williams https://t.co/jkNbICYx1p

— Race Jones (@Shugnice) May 1, 2015
Freddie Grey murders charged is a great start. Now lets get a retrial for Rekia Boyd's killer. Charge Mya Hall's killers. Demilitarize cops. — OJ Patterson (@OJPATTERSON) May 1, 2015
#MyaHall was from Baltimore and killed outside Ft. Meade by federal agents. Let us also march for women, girls, trans* POC killed by police

— Treva Lindsey (@divafeminist) May 1, 2015
#MyaHall was a Black trans woman who was killed near #Baltimore by NSA cops. Know her name. Mourn this loss. She mattered. #MayDay — Streetwise and Safe (@SASYOUTHNYC) May 1, 2015
…let's not erase black trans people from the police brutality narrative. We're here for Mya Hall.

— Dr. Vegafunk (@notkosi) May 1, 2015
We need a movement where the names of #RekiaBoyd and #MyaHall matter just as much as the other names we lift. — BYP100 (@BYP_100) April 29, 2015
We need to show up for black women who are murdered by police violence. Let's also lift up #MyaHall 's name. She was unjustly murdered

— Kitty Baerington (D) (@BacksliderDee) April 28, 2015
My heart goes out to the spirit of #MyaHall and all unnamed women people fail to rally behind. I see you, I love you. #AllBlackLivesMatter — Patriarchy Slayer (@aliciafiasco_) April 28, 2015
Do you know the name #MyaHall ? You should #BaltimoreRising

— rell (@Awkward_Duck) April 28, 2015
#BlackLivesMatter. End of story. No additional reasons needed to fight white supremacy. Black folks are dying. #FreddieGray #MyaHall — Allison (@brewyahs) April 28, 2015
---
You want to discuss a certain topic with likeminded people or you want to organize a local protest or you have an idea for a project that can help people in need in your local community or all around the world? Join our forum! www.anonboards.com
---
You want to support Anonymous Independent & Investigative News? Please, follow us on Twitter: Follow @AnonymousNewsHQ
---