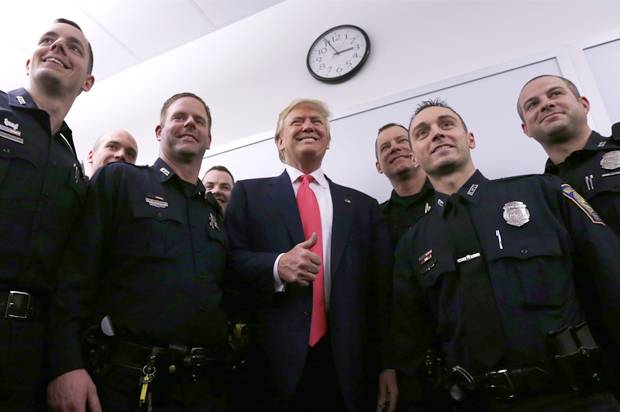 If you thought that the 1,153 citizens killed by police in 2016 was an extremely high number, 2017 is currently set to break new records. Despite the fact that body cameras are becoming more prevalent, and that cell phone viral videos are everywhere, police seem to feel even more unrestricted in their use of deadly force. The question is, is there a relationship between the rise of police killings and the fact that Donald Trump is now president?
So far, in 2017 there have been at least 239 Americans killed by law enforcement. While this is deeply disturbing, it is far from shocking. Police in America have been out of control for as long as the public consciousness can remember, however, it is only because of social media that the problem has garnered the attention it has. January had 102, up from 93 the previous year. February has 113 killings, also up from 2016's 103 deaths. Since the federal government has never felt that cops killing citizens was worth tracking, the numbers were crunched by killedbypolice.net. Out of these numbers, over 100 of them were unarmed black men.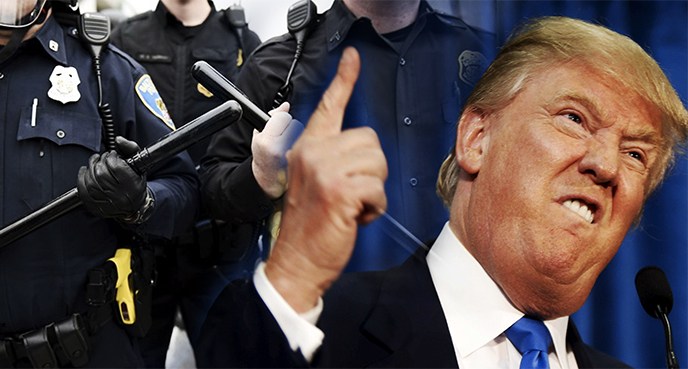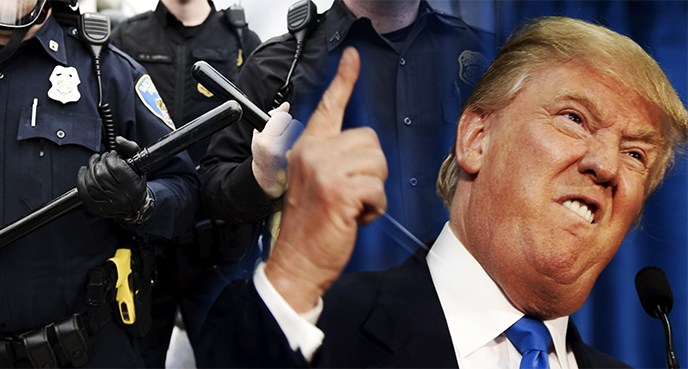 Normally one couldn't assume that the president has any effect on the number of citizens killed by police each year, however, Trump and his administration may be the exception. Besides Trump coming out as very pro-police, his appointment of Jeff Sessions as Attorney General sent out a powerful message: cops can kill whomever they like. Almost immediately, Sessions came out stating that the Department of Justice would "back away" from oversight of troubled police agencies.
"We need, so far as we can, in my view, help police departments get better, not diminish their effectiveness. And I'm afraid we've done some of that. So we're going to try to pull back on this, and I don't think it's wrong or mean or insensitive to civil rights or human rights," Sessions stated in his inaugural speech. What Sessions really meant is he doesn't care how many people police kill, and he has virtually given them a free pass on misconduct.
To add insult to injury, the White House attempted to clarify his statements, suggesting his intent comes "out of a concern to make the lives of people in particularly the poor communities, minority communities, live a safer, happier life so that they're able to have their children outside and go to school in safety and they can go to the grocery store in safety and not be accosted by drug dealers and get caught in crossfires or have their children seduced into some gang." This almost sounds like the only way to save the patient is to kill the patient.
To connect Donald Trump to a rise in police killings would seem like coincidence if it hadn't been predicted by news outlet Al Jazeera. A December 2016 article asked the question if police killings would rise under Trump, and laid out all the circumstances to believe they would. Besides the attitudes of the Trump administration toward the black community, his commitment to bolstering police came as a warning. He stated he wanted to create a category of hate crime for acts against police, and indicated he would further supply local law enforcement with military supplies. When one examines the totality of circumstances and adds to that the tension between the police and the general public, it becomes difficult to ignore the fact that Trump plays a part in this equation.
Sources: The Root.
---
This article (Police Killings on the Rise Under Donald Trump) is a free and open source. You have permission to republish this article under a Creative Commons license with attribution to the author and AnonHQ.com.
---
Supporting Anonymous' Independent & Investigative News is important to us. Please, follow us on Twitter: Follow @AnonymousNewsHQ