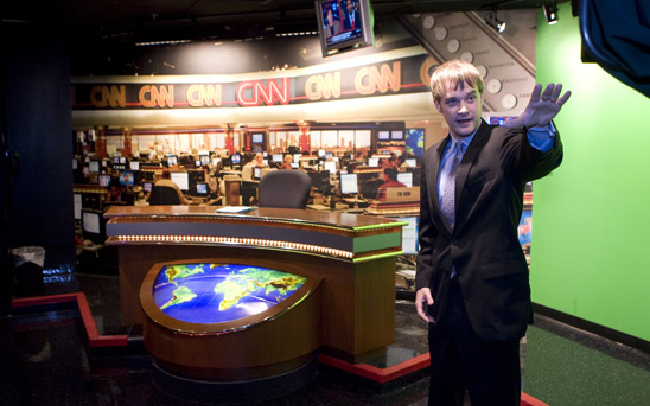 A report by Alternative World News Network (AWNN) claims to have compiled evidence exposing how CNN used green screen technology to fake news reports in order to give the illusion to the audience that reporters were on the ground in live time. The group says they have reached out to 10 different video creators for their opinion and that each one has  said CNN "clearly" used green screens on several occasions.
AWNN explains how "CNN in particular has a long history of dramaticization and programmatic manipulation and then denying it. Why not just admit it? Green-screens are common in film! For them to be so arrogant as to think the public can't analyze is unacceptable and it needs to be acknowledged and aplogized for. It's essentially a Brian Williams situation but on a higher level."
AWNN has also compiled several compilations of video for visual proof of these claims:
Previously on AnonHQ News, we exposed how CNN cut off the mics and cut to commercials when interviewers began making points that did not conveniently fit in with liberal ideological rhetoric – clearly exposing the corruption of western journalism. Read Full Story: http://anonhq.com/watch-cnn-cuts-live-feeds-goes-commercial-things-start-get-real/
AnonHQ News and Alternative World News Network are not the only ones to poke fun at the questionable media practices of CNN, here is a clip from Jon Stewart as well.
---
You want to support Anonymous Independent & Investigative News? Please, follow us on Twitter: Follow @AnonymousNewsHQ
---
This article (Report: CNN Uses Green Screen To Fake Live Reports, Dramatize News Coverage) is a free and open source. You have permission to republish this article using a creative commons license with attribution to the author and AnonHQ. Join the conversations at www.anonboards.com.