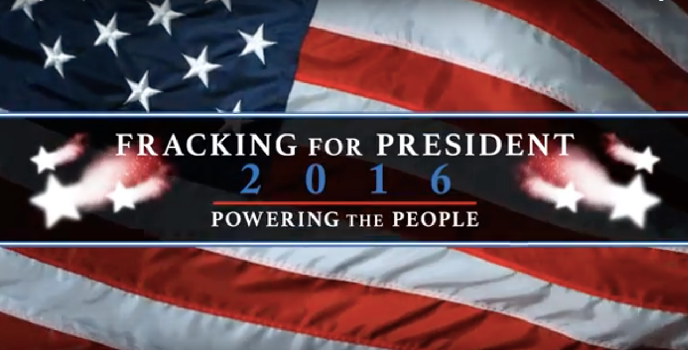 Fracking and the natural gas industry has figuratively exploded in recent years and as a result, the United States has now become the worlds leading energy producer. If there is anything the global market is teaching us it is that the future of energy is natural gas and as we can see by recent policy decisions by several countries, world leaders are each jockeying for position to reap its benefits.
Less than a month ago, if elected, Donald Trump announced he was likely to nominate Harold Hamm as Secretary of Energy – a cabinet position within his administration. Harold Hamm, worth an estimated 12 billion dollars, is one of America's richest men and his made his fortune directly through his work in the fracking industry. Trump has repeatedly said that, once he eliminates the Islamic State from regions overseas, he is going to place domestic energy experts – such as Hamm of B.P. –  in control of the energy sectors overseas to control and better manage the resources.
Now, just this week, Hillary Clinton has announced that she will name Ken Salaar as leader her of her presidential transition team — the group responsible for nominating and assigning positions under her administration. Understand the significance of this nomination, this group is directly responsible for hiring +4,000 positions. Just as Trump, Clinton is willing to place a pro-fracking and B.P. manager in charge of the energy sector under her administration.
As reported by The Intercept, Ken Salazar is a controversial pick because he is "widely considered a reliable friend to the oil, gas, ranching and mining industries. As interior secretary, he opened the Arctic Ocean for oil drilling, and oversaw the botched response to the BP oil spill in the Gulf of Mexico. Since returning to the private sector, he has been an ardent supporter of the TPP, while pushing back against curbs on fracking."
Environmental activists around the world, but particularly here in America, are outraged over the proliferation of natural gas in society. What few seem to realize is that boom of the natural gas industry has actually reduced carbon emissions around the world. In fact, as the United States has become the world leading producer of energy – thanks directly to natural gas – we have also reduced our carbon emissions more than any other country on Earth – thanks directly to natural gas.
In addition to creating hundreds of thousands of jobs within the United States, countries around the world are quickly embracing natural gas as a solution to their energy needs. At the present moment in time, over 23% of all Europe energy comes from natural gas – a numbers which is only forecast to rise.
Meanwhile in China, looking to decrease the nations dependency on coal while developing new partnerships and grow the economy, the country is aiming to increase their imports of natural gas 500% by 2030. China will primarily be depending on Russia for this fuel and the two have already begun building a pipeline capable or delivering 30 billion cubic meters of gas to China annually.
China begins construction of Power of Siberia pipeline for gas delivered from Russia http://t.co/39LJmpMKpL pic.twitter.com/61evtOodEG

— RT (@RT_com) June 30, 2015
While countries like Switzerland and Germany continue to propel their society forward, developing innovative, sustainable and clean renewable energy, the United States continues to dig its heals int he ground for the support of fossil fuels. It appears, for the next 4-8 years at least, America will only continue to expand its extraction and use of fossil fuels and natural gas/fracking will lead the way – no matter who we elect to the White House.
---
You want to support Anonymous Independent & Investigative News? Please, follow us on Twitter: Follow @AnonymousNewsHQ
---
This article (What's One Thing Trump & Clinton Agree On? Fracking Is The Future) is a free and open source. You have permission to republish this article using a creative commons license with attribution to the author and AnonHQ. Join the conversations at www.anonboards.com.