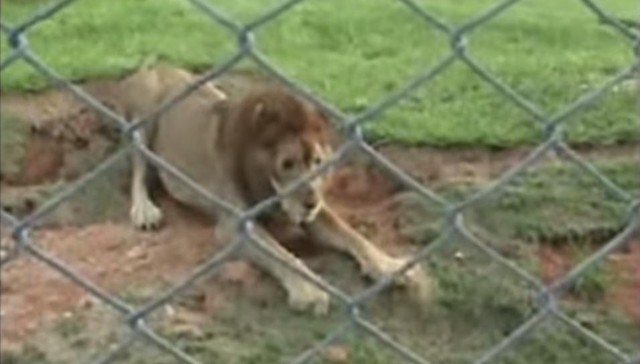 Recently released footage, shows the incredible moment when a lion named Will first experienced the feeling of soil and grass beneath his paws. The video by Rancho dos Gnomos Santuário, in Brazil, although was only released to the public last week, was filmed back in 2006, when the lion was first released into a sanctuary.
For 13 years, the lion traveled with a circus; there he was forced to perform regularly for the crowd's entertainment. When he was not performing, Will was confined in a cramped metal cage.
In the video, Will quickly darts out excitedly into his new home, shortly after he can be seen running his paws through the soft soil. Sadly, before this Will had experienced nothing but the feeling of cold metal beneath his feet.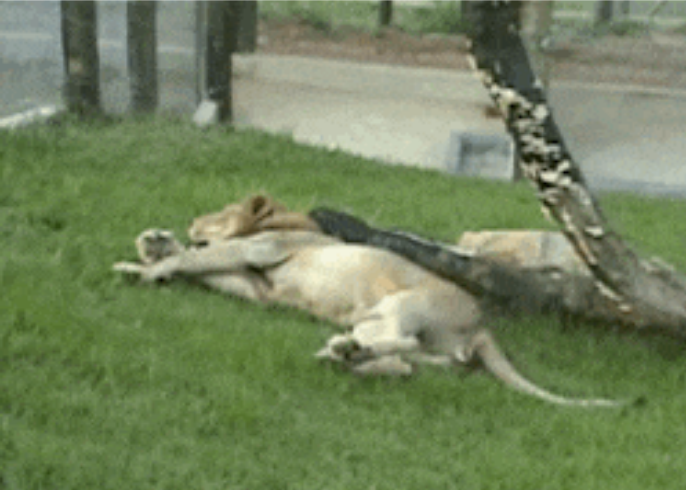 The lion then continues to frantically explore his new surroundings and despite his advanced age begins rolling around in the grass like a playful lion cub. However, the most touching and heart-warming moment of the video is when the ecstatic lion final calms and sits peacefully still to look over and admire his new home.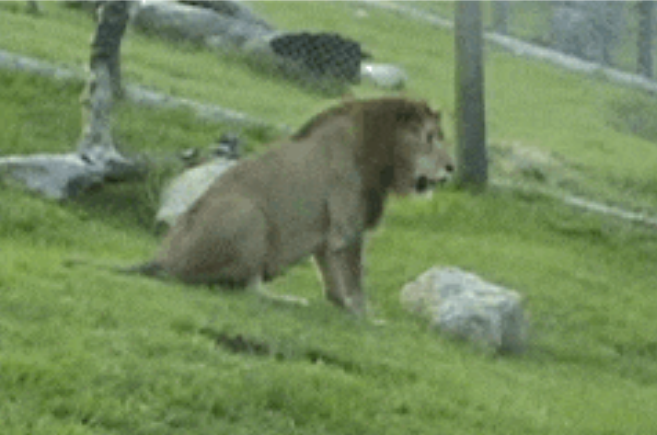 Devastatingly, in 2011 Will died of old age. Thankfully though, for 5 years he got to experience what it was like to be lion and revel in all of its glory.
Marcos  Pomeo, the sanctuary's founder, told The Dodo "He was a very happy lion….. He had five years of tranquility before he died. Here he had the opportunity to interact with other lions. He loved to lie in grass and look at the sky".
Below is the full length video of Wills first moments in his new home:
---
You want to discuss a certain topic with likeminded people or you want to organize a local protest or you have an idea for a project that can help people in need in your local community or all around the world? Join our forum! www.anonboards.com
---
You want to support Anonymous Independent & Investigative News? Please, follow us on Twitter: Follow @AnonymousNewsHQ
---