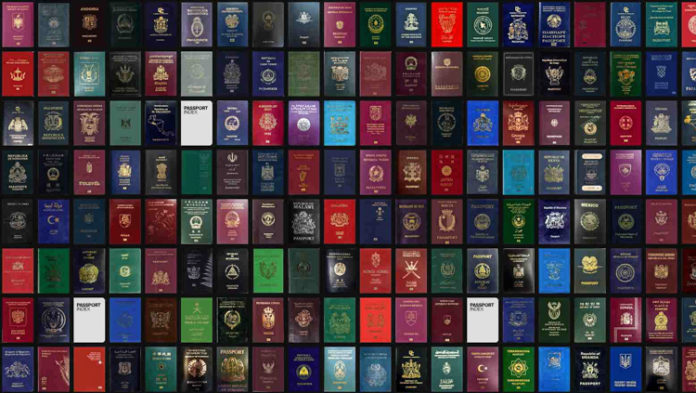 The annual Henley & Partners Visa Restrictions Index, a global ranking of countries according to the travel freedom that their citizens enjoy, has been released. The firm analyzes the visa regulations of all countries and territories in the world and presents an index which ranks each by the number of other countries that their citizens can travel to without having to obtain a visa. The index is produced in collaboration with the International Air Transport Association, which maintains the world's largest database of travel information.
Finland, Germany, Sweden, United States of America, and the United Kingdom grabbed the top five positions – their citizens can access 174 countries visa-free. The bottom spots went to Palestine, Pakistan, Somalia, Iraq and Afghanistan.
A UN World Tourism Organization (UNWTO) report stated that three-quarters of people in the world travelling to Europe need a visa. According to the latest Visa Openness Report by the UNWTO, 62% of the world's population required a traditional visa, prior to departure, in 2014. A total of 19% of the world's population was able to enter a destination without a visa, while 16% could receive a visa on arrival.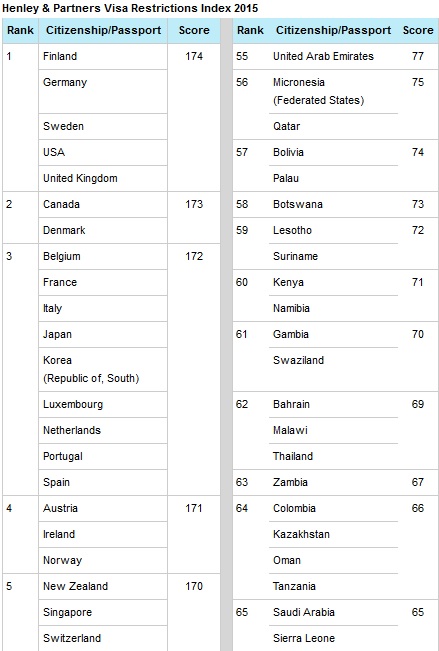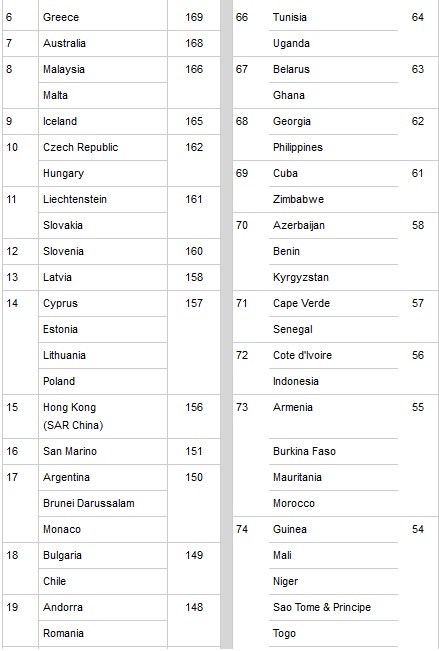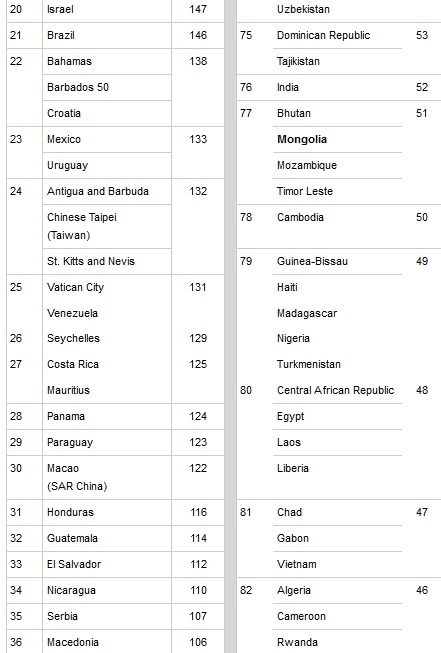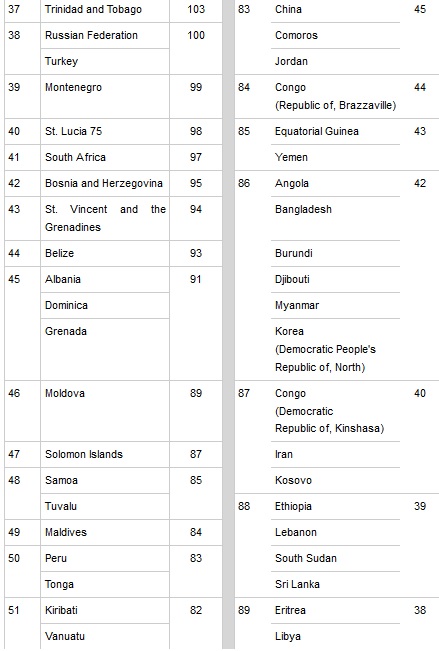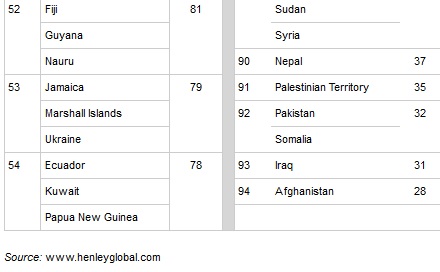 To clue you in on the effects your passport can have, GoEuro analyzed passports from 50 countries around the world to discover which nationalities' passports are the most useful in making your way around the globe. It ranked the passports based on visa free access as well as various other factors such as pricing, length of validity, and the amount of hours a citizen must work to obtain their passport.


---
This Article (Revealed: The World's Most Powerful & The Most Restricted Passports) is free and open source. You have permission to republish this article under a Creative Commons license with attribution to the author and AnonHQ.com.