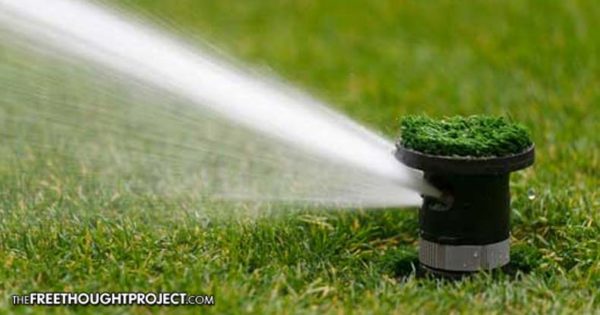 This story is not just ridiculous, it defies common sense. For the benefit of those who do not know, in the state of California in the United States, there is an ongoing severe drought.
California is the most populous state in the United States. It is also a major agricultural hub in the country. In the past, there have been several severe droughts in the state. However, this current one, which began in 2011, is considered to be the most severe. The drought is having negative impact on residents of the state. The state's economy and its environment have also been badly affected. It is said, approximately twelve million Southern California trees have died from the drought – that alone, is a huge environmental impact.
The period between late 2011 and 2014 is said to be the driest in Californian history, since record-keeping began. In May 2015, one state resident poll, conducted by Field Poll, found that two out of three residents agreed that it should be mandated for water agencies to reduce water consumption by 25%.
In fact, the situation has continued to deteriorate. This prompted the state's governor, Jerry Brown, to institute mandatory 25% water restrictions, acting on the poll conducted. With this restriction being implemented by the state government, one would have thought that it is a collective effort to help conserve water in the state.
However, in the latest news, an investigation carried out by CBS Los Angeles has revealed that the Los Angeles Department of Water and Power (DWP) has been using water sprinklers to water fake grass at its buildings.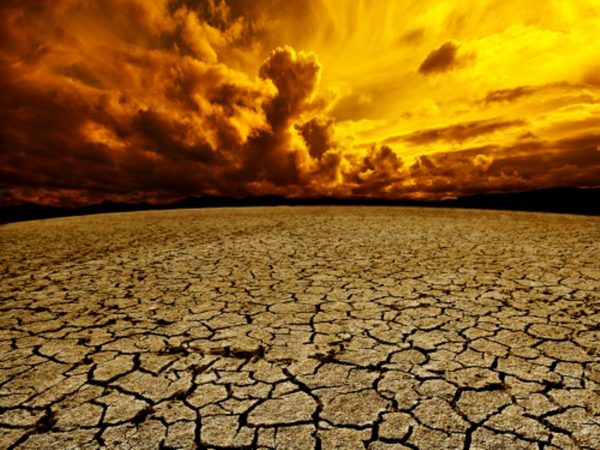 Despite this waste of water, the DWP still claims that it is adhering strictly to the orders of the state government on water use. Even a sign at one of DWP locations read "We stopped watering the grass to do our part to save water."
Further checks by the news outlet revealed that other government buildings in the state are also wasting water on artificial grass, during these difficult times. When this unacceptable action was broken to the public, local residents became furious with the situation.
If a resident is caught violating the water restriction law, he/she risks fines and other penalties. However, the state government is violating the law with impunity, using water to water fake grass, while residents suffer.
"They're quick to fine us for certain things, overwatering or whatever. That kind of raise questions," a resident indentified as Amber Gordon told the CBS investigators.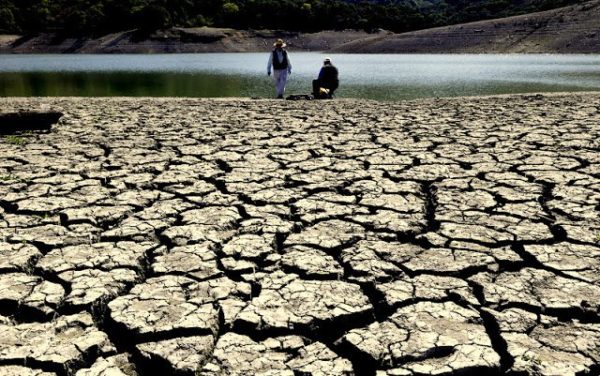 Responding to the criticisms, the DWP has come forward with the most ridiculous excuse, claiming that they are watering the grass to wash away apparent urine that is on the grass from animals and homeless people.
DWP spokesman, Joe Ramallo said that while they are watering fake grass at several locations, they have made efforts to cut back on their water usage.
"All told this program has removed over 1.3 million square feet of grass and replaced it with California-friendly landscaping. That's enough water to (serve) to 314 single-family homes in Los Angeles each year," Ramallo said.
Ramallo claimed further that the fake grass was installed at 19 different locations, and apparently needs to be watered less than real grass. So according to him, this is actually a step in the right direction, despite the fact that massive amounts of water is being wasted.
The Director of Water Operations at the DWP, Richard Harasick, also said watering of the fake grass is necessary to keep the area clean. He added that the urine on the grass leaves a foul smell in the air.
"We're rinsing the grass to make it more sanitary. We're really just trying to wash out dog pee," he said.
Some concerned observers have suggested that a fence or a security guard would be a more environmentally friendly measure to keep people and animals from urinating on the properties of the DWP. This will ensure that scarce water is not wasted to wash away urine or other dirt.
But it looks as though state officials are not interested in this advice. They have surrendered their reasoning to something else: wasting public resources with impunity.
---
You want to support Anonymous Independent & Investigative News? Please, follow us on Twitter: Follow @AnonymousNewsHQ
---
This article (Ridiculous: California Government Caught Wasting Water on Fake Grass despite Devastating Drought [Video] ) is a free and open source. You have permission to republish this article under a Creative Commons license with attribution to the author and AnonHQ.com.