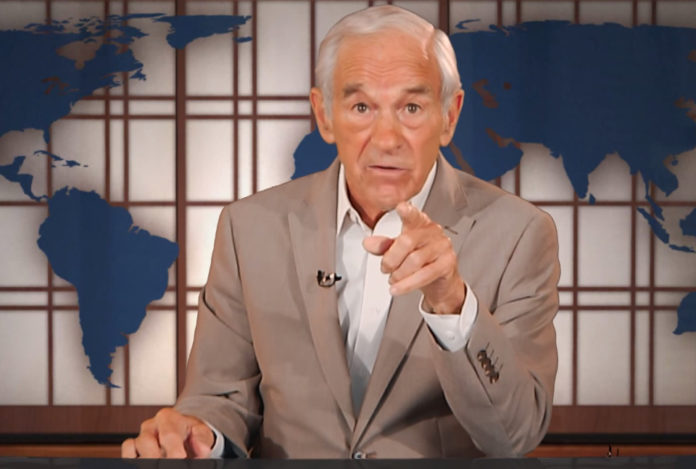 Propagandists in the American government always push for policy to poke their nose into other people's business, says the founder of the Institute for Peace and Prosperity and former presidential candidate, Dr. Ron Paul.
The last presidential elections led to many people saying many things, such as Hillary Clinton accusing the Russians of a cyber-attack that influenced the final election outcome. Dr. Ron Paul, however, has stated such allegations are simply a fiasco, during an interview with Neil Harvey from RT.
"I believe they are simply agitating, simply because of the loss of their seat. They are putting out claims to which they have no proof," said the retired Republican congressional representative for the state of Texas. He further went on saying that the same people who blame the Russians for Clinton's loss weren't worried that she had used private servers; naturally making it easy for anyone – not just the Russians – to know the ins and outs with the club.
Paul, who is a supporter of the non-intervening foreign policy, says that America should not worry about other nations having the benefit of interfering with the American elections. However, he does believe the American government does exactly what it has accused Russia of doing.
He said the common person in the United States should be more concerned with the impact of the Central Intelligence Agency (CIA) on elections, stating the agency has gone as far as assassinating people to alter outcomes.
Dr. Paul explained how there is a shadow authority that also works with the mainstream media, and the reason they brought up the Russian hacking agenda was simply to intensify the arguments between the two parties, which is says was only done for a political theatre. He further went on, explaining how the U.S. government will always remain the same, even with a different administration, because the people behind the curtain are always the same; and that this policy applies to many nations worldwide.
Furthermore, these foreign intervening people are on the side of those who want the American government involved around the world, and since President Donald Trump stated he will pull Americans from the nations they are currently in, he is going directly against the idea of the propagandists who support intervention, and thus, this is the reason the media is constantly finding ways to somehow discredit him.
Source: The Free Thought Project, YouTube
---
This article (Ron Paul Says CIA "Meddled in Hundreds of Elections") is a free and open source. You have permission to republish this article under a Creative Commons license with attribution to the author and AnonHQ.com.
---
You want to support Anonymous Independent & Investigative News? Please, follow us on Twitter: Follow @AnonymousNewsHQ