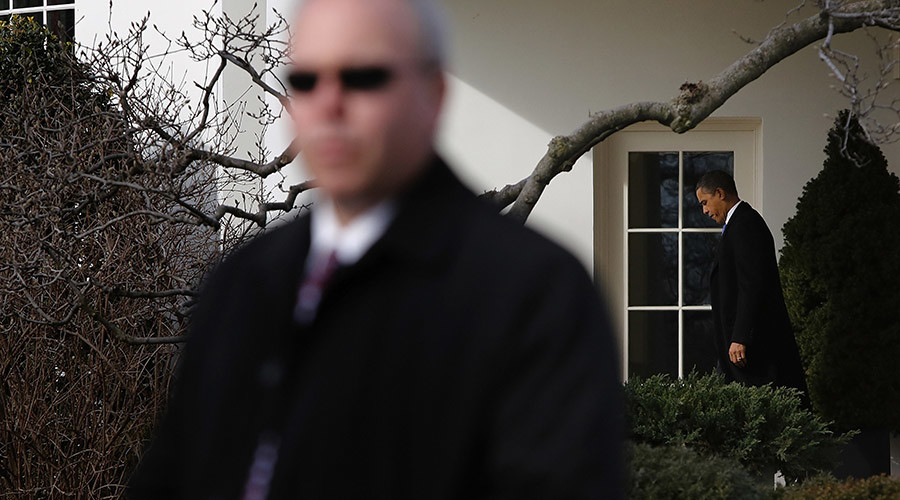 It can get pretty boring standing guard all day long. From personal experience, the first hour of standing around gets old rather quick. The next hour has you trying to figure out whether you still have legs. By hour three you've run out of dirty jokes to tell the guy who was unfortunate enough to be on the same detail as you.
Under those circumstances you can be forgiven for texting on the job once in awhile…. however, what this Secret Service employee has done while on duty isn't forgivable.
Lee Robert Moore, aged 37, was engaged in online chats with what he believed to be a 14-year-old girl. He would send obscene texts and images to "her", even while on duty in the White House.
"What would make you more nervous: riding on the motorcycle with me or having sex with me?" he said in a story first reported by CNN.
It goes without saying that the girl was really an undercover Delaware police officer.
"May [seem] like a small thing in the grand scheme, but I would take immense pleasure in pulling those shorts off your hips and down your cut little legs." he says in another text.
He also "taught" her how to masturbate, and even sent her a photo"depicting [an] exposed, erect penis" which he admitted to taking, according to the Daily Beast.
"I'm imagining you on your knees in front of me with your hand wrapped around it, staring at it, and looking up at me, and then putting it in your mouth," he wrote before asking for a naked photograph of the teen. He has also asked to meet up with "her" for sex
He has been placed on administrative leave and stripped of his badge and gun according to CNN; maybe he could find a job as Fox News's latest "expert".
He has admitted to his crimes, and had used hook-up app "Meet 24" to seduce teenage girls. He faces up to 10 years for attempted transfer of obscene material to a minor, among other charges, and is married with at least one child according to the Daily Beast which had accessed his public records and social media.
"The Secret Service takes allegations of potential criminal activity extremely seriously," Nicole Mainor, a Secret Service spokesperson, said in a statement. "All Secret Service issued equipment was retrieved and the employee's access to all Secret Service facilities was terminated."
While its good to catch criminals in the act, it should be noted that this is a from of entrapment.
This comes on the heels of a series of SS scandals. In March, SS agents were sent home after driving through barricades and an investigation of a suspected bomb incident on their way to the White House. They had been drinking the night before, but were allowed to leave without being breathalyzed.
In February, an off-duty SS agent flew a drone onto the White House lawn.
More than a dozen were caught soliciting prostitutes in Colombia in 2012.
Last year, the president's "elite" SS agents were caught drinking and living it up in Amsterdam, and a knife-wielding man was allowed to venture deep within the White House before he was caught.

One would expect that the Secret Service, of all government agencies, to have enforced the highest level of discipline among its men. If they are so blatantly corrupt, or so completely disillusioned, one can only imagine what under-the-radar agencies like the NSA… oh dear God.
Sources: RT
---
This Article (Secret Service Officer Sent 14y.o. Girl Picture of Erect Penis, Taught Her How To Masturbate) is free and open source. You have permission to republish this article under a Creative Commons license with attribution to the author(CoNN) and AnonHQ.com.