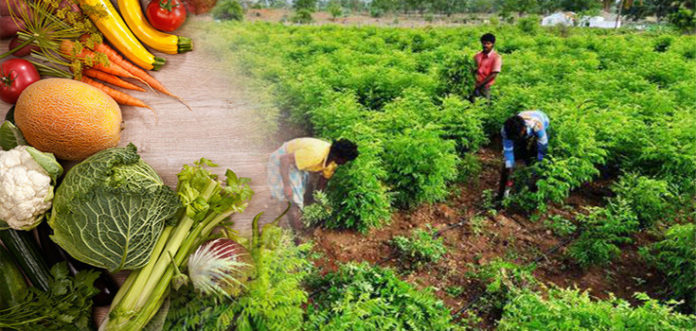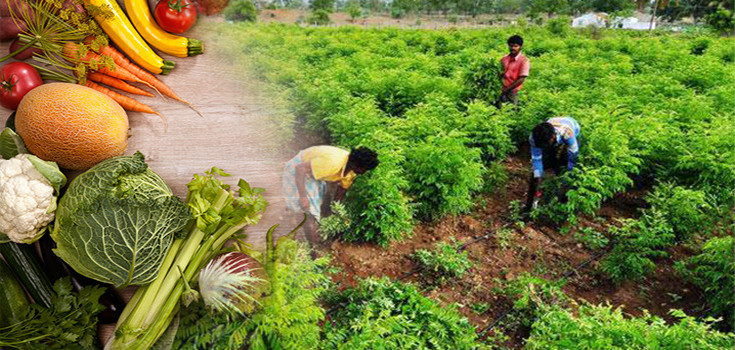 In a country where Monsanto has control over 95% of cotton seed, and where the most hated bio-tech company of the century has caused a massive 291,000 suicides with its poisonous pesticides and fertilizers, GMOs and extortionist business practices, a tiny Himalayan state has done the unthinkable.
It took 10 years for India's eastern state of Sikkim to implement organic practices and convert 75,000 hectares of agricultural land into certified organic farms. Earlier this year, the Prime Minister of India formally declared Sikkim — which now produces 800,000 tons of organic produce, accounting for nearly 65% of all of India's 1.24 million tons — the country's first 100% organic state free of harmful pesticides, chemical fertilizers and toxic GMOs.
Amazing organic products at the exhibition in Gangtok. pic.twitter.com/tmjmkL6jBG

— Narendra Modi (@narendramodi) January 19, 2016
The Road To Sustainability
In 2003, the Chief Minister of Sikkim declared in the state legislative assembly that Sikkim would shun chemical pesticides and fertilizers and return to natural methods of farming. Their intention was to solve environmental and health problems caused by chemical intensive farming methods. Later, the state government banned the entry and sale of chemical inputs for farmland, leaving farmers with no option but to go organic.
The journey wasn't easy. There were farmers' protests, dissent and resistance. There were worries of production falling, due to the heavy costs involved in the transition. The farmers were barely sustaining themselves, so questions were raised about feasibility of using indigenous technologies — like pheromone traps to control fruit flies, bio-pesticides, and bio-fertilizers — and natural alternatives — like compost and manure made from dung, decayed leaves, and dry grasses.
India's first fully #organic state faces many challenges to maintaining its status https://t.co/5xbp5G6yTO #sikkim pic.twitter.com/epPQJjWzrf

— India Water Portal (@indiawater) August 15, 2016
Though the challenges looked insurmountable, the government involved the local people in its vision. They included organic farming as a subject in the school curriculum; initiating compulsory training on organic farming and its advantages as part of capacity building; and started to spread awareness on the why, what and how of the vision. The state's need to thrive on sustainable farming without destroying its unique diverse flora, fauna and wildlife habitat ultimately convinced its people to embrace the change.
Khorlo Bhutia, Secretary of the State for Agriculture, remarked:
"We were convinced, if we went organic, there will be a value addition that we can offer to both farmers and the consumers of our products. We have a terrain that cannot make us self-sufficient in food production. So we decided to focus on what we can grow in Sikkim and give them the value of being organic.
"Whatever we produce will be chemical free. Organic produce carries a premium demand, which can fetch good revenue for the farmers. We will have clean air, water and soil and we will do immense good for the biodiversity that Sikkim is blessed with. Also, the Himalayas are the source of water and when we have a clean land at the source, the rest of the country will greatly benefit."
#Sikkim has gone #organic, and here is what we can learn from themhttps://t.co/e7PWUdeA2X pic.twitter.com/kvvQEgSBja

— SocialStory (@_SocialStory) July 31, 2016
Today, the demand for Sikkim's organic produce has soared. Farmers in the state are already earning 20% more than they earned earlier. Environmental activist Kavita Kuruganti told Catch News the Sikkim story exemplifies that organic farming is not a 'do nothing' farming, as generally perceived; it is about intensification and synergizing all ecosystems to function at one place.
"At a farm level, what you're trying to do is balance cropping and manage the soil ecosystem. When you intensify organic farming, evidence shows that yields will go up 35 to 40%. Intensification is what is needed in cultivating the beneficial soil microorganisms and increasing the micro climate for them. Taking care of the micro climate for soil organisms helps absorb carbon in the atmosphere. You have a farm level solution to global warming right there.
"What happens ordinarily in organic is that a retailer deals with small quantities from a wide range of farmers. The supply chain is broken and disorganized. This adds to the cost of produce. When a state is 100% organic, then the costs that go into segregating, packaging, labeling, and differential pricing, are saved. When everything is organic, the price automatically falls."
Thanks to Sikkim's transition to an organic state, sustainable farming has led to subsistence of agriculture, environmental protection, bio-diversity conservation, growth of Eco-tourism, lower pollution, and better soil health resulting in better agricultural products.
Sikkim becomes the first state to ban bottled water in government functions #nature#sustainable#lovenature

— Organic Sikkim (@organic_sikkim) May 26, 2016
---
This article (Sikkim Officially Declared India's First 100% Organic, GMO-Free State) is a free and open source. You have permission to republish this article under a Creative Commons license with attribution to the author and AnonHQ.com.