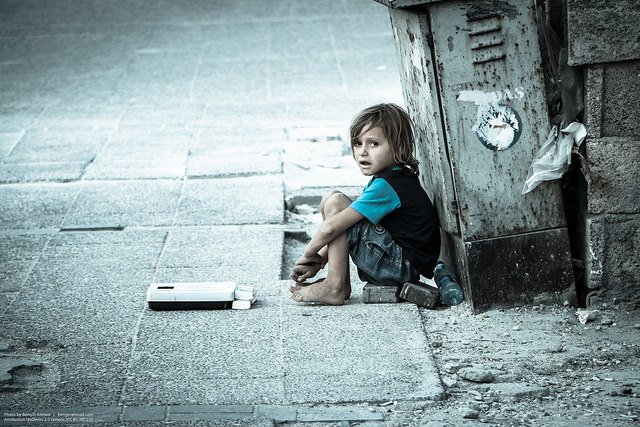 The influx of migrants and refugees entering Europe has created divisions in the EU as countries struggle to cope with the added strain. In 2015, more than a million migrants and refugees crossed into Europe in search of safety and a better future for themselves and their families.
According to the UN, around 250,000 people have been killed and 13.5 million people are in urgent need of humanitarian assistance inside Syria, alone. In fact, more than 50 percent of the Syrian population is displaced.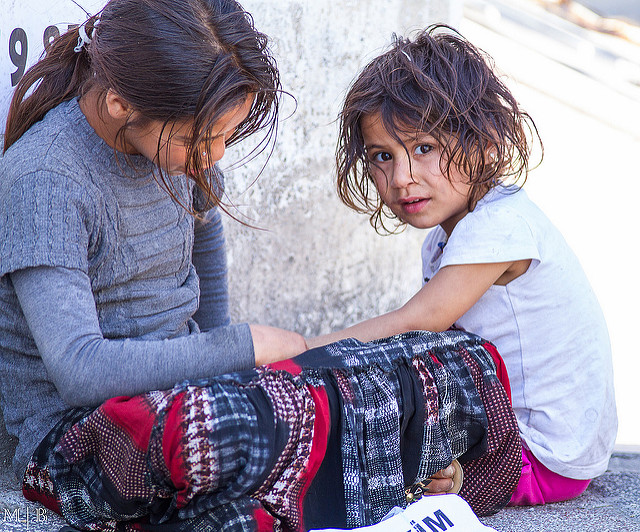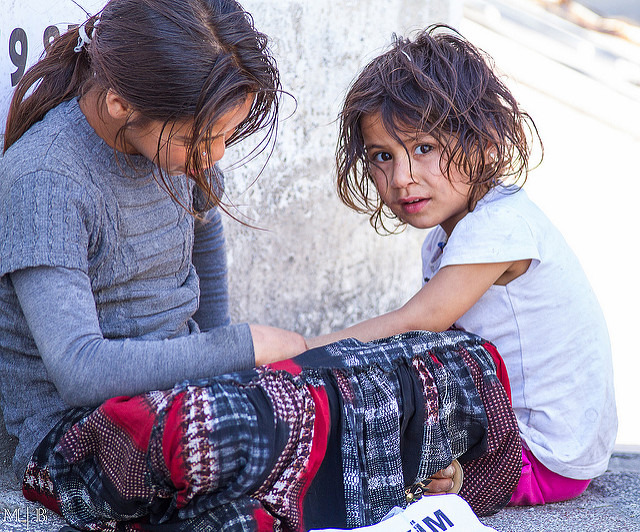 The influx has become such an issue, many countries are attempting to close their borders to those seeking refuge from the corruption, violence and war that has consumed their home lands. Despite these added constraints, refugees – primarily from Syria, Afghanistan, Iraq, Kosovo, Albania – are braving the dangerous journey, both by land and sea, to Europe.
In an effort to help us understand what it is like making the treacherous journey in search of safety, the Guardian has collected the personal accounts of three refugees willing to share their story.
Mohamed Hajy, from Syria 
15-year-old Mohamed Hajy, one of the lucky survivors of the treturous journey by sea to the Greek coast, arrived in Greece in January this year. Packed into an inflatable boat with 39 other desperate Syrians, Hajy had a close brush with death when the boat began to deflate a mile away from the Greek coast.
Thankfully, Hajy and his companions were saved from death – at the last minute – by a charity-run rescue boat. As the majority of the refugees were unable to swim – their fake lifejackets incapable of saving them – it is likely Hajy and his companions would have met their death in the icy waters, if rescuers had arrived a few moments later.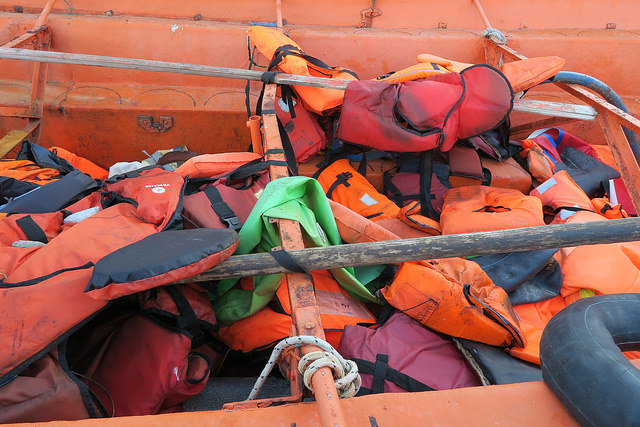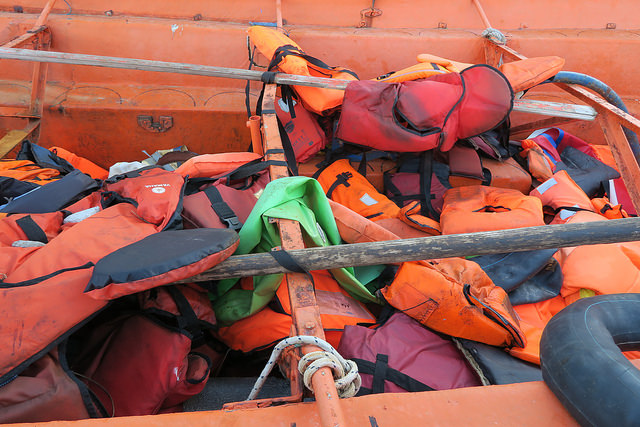 Hajy later explains that his near death experience was scarcely worse than his possible fate in Syria. If he had remained in Syria, he would have been "caught between being conscripted into the Syrian army and the advances of Islamic State," reports the Guardian. As a result, he fled to Turkey, where he was forced to work vigorously on a sewing machine in a factory.
"I was just doing this every day for 14 hours a day," he says, "with a boss going, 'Faster, faster.'" Mohamed earned a mere $300 a month, which was barely enough to cover his rent.
The practice of child labor is in violation of the UN's convention on the rights of the child. Knowing this, Hajy decided his best chances lied in Europe.
"In Turkey, I had no future," Hajy says. "Life was awful. My education was on the sewing machine. And I did not want to be doing that for the rest of my life."
In Turkey, it is estimated that there are 400,000 school-aged Syrian refugees who don't have access to a school education.
"Failing to provide Syrian children with education puts an entire generation at risk," Human Rights Watch said in a report on the subject last November. "With no real hope for a better future, desperate Syrian refugees may end up putting their lives on the line to return to Syria or take dangerous journeys to Europe."
Gulwali Passarlay, from Afghanistan
"I had a beautiful life. I was a shepherd; I spent much of my time with my grandparents in the mountains. My father was a doctor. But unfortunately events happened. The Taliban wanted to recruit us. We had to flee for our lives," explains Gulwali Passarlay, who was just 12-years-old when he fled Afghanistan 9 years ago.
When his mother forced him to flee his home, after U.S. forces killed five members of his family, he began a long and treturos journey to the UK. For the first year, Passarlay travelled alone across the Middle East and Europe in an effort to reach his brother in the UK.
Passarlay later explains how reading reports of refugees dying at sea, deeply affect him. Like the majority of refugees, Passarlay had traveled to Europe via the sea. He traveled for 49 hours with 100 people in a boat designed for 50. During the journey, the boat began to fill with water, prompting many of the passengers to jump from the boat. At the possibility of death, Passarlay began to fear that his body may be lost at sea, lost to his unknowing family.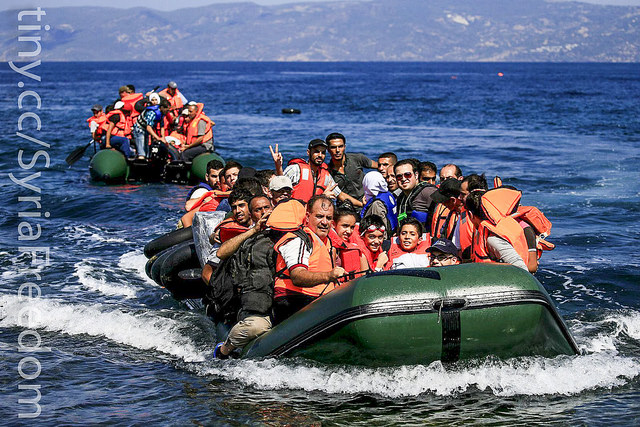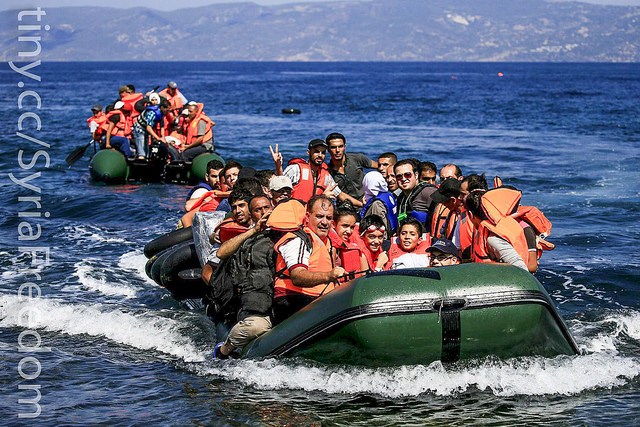 "When I see reports of people drowning in the sea, it reminds me of my own story. I still have nightmares, it still keeps me awake," he says.
Over the course of his journey to the UK, Passarlay was imprisoned in Turkey and Bulgaria, deported from Iran and arrested almost daily by the French authorities.
"I was deprived of sleep by the police. They would know that I had been running all night after lorries, and come back to sleep in the small tent I had made for myself with my friends, but every morning they would wake us up, say, 'Bonjour', take us, and put cold water on our faces and interrogate us," he says. 
Italy was the only country where he found some solace and human compassion: "I arrived on top of a lorry engine; it was very dangerous – if I let my hands go, I would have been underneath the wheels and the tyres. I was very lucky that I survived. They arrested me on the motorway. The first thing they gave me was some food, croissants, juice. I was very hungry and thirsty. They got me new clothes because I was very dirty; they sent me to a children's home. That was the only place I was treated as a child. It was the first place I was able to shower properly, eat properly. They were very kind people, but I had to leave Italy. I wanted to find my brother."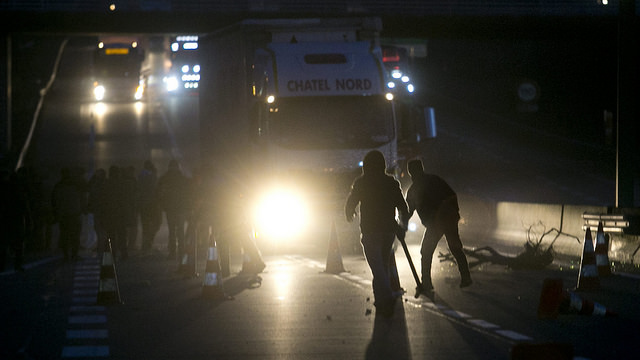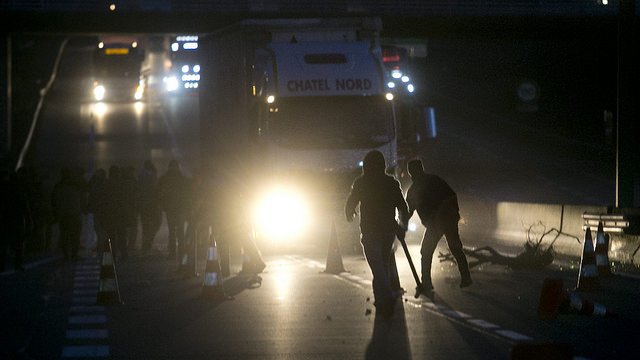 Travelling in the back of a lorry carrying bananas, Passarlay arrived in the UK at the age of 13 with no passport or birth certificate. As a result, officials assessed him to be 16-years-old. "They wouldn't believe my age, they wouldn't believe my nationality, they wouldn't believe anything I said. I felt victimised. Things became so bad that I wanted to kill myself," he says.
In addition, despite informing official about his circumstance and his brother, he received no assistance. "They said: 'There are more than 60 million people in the UK. We can't find your brother.'"
When asked about the UK's treatment of unaccompanied migrant children, Passarlay explained how disappointed he was with the cost-driven system. "They make you 16 so they don't have to send you to a foster family and don't have to worry about your schooling. It was a cost-and-benefits analysis for them, but they were destroying my life, destroying my future."
Last year, Passarlay revisited the Calais Jungle and was horrified to see that conditions had not improved. "It is shameful for Britain and the rest of Europe. The people there say, 'We need food, we need water, we need shelter', but what is also in short supply is dignity and respect," he says. 
Najeebullah, from Afghanistan 
Najeebullah, a refugee from a village near Jalalabad in Afghanistan, arrived in the UK when he was just 13 years old. "I don't know how long it lasted," he says when explaining his long journey. "There was a river, forests, a boat … Once, we walked 24 hours through snow in the mountains. Always different people, joining and leaving, sometimes 10, sometimes 100. I didn't know any of them. I saw death."
Najeebullah was forced to leave his home after a number of men came to his mosque and took away one of his friends. Najeebullah explains the ordeal: "[My fired was taken away] to be a suicide bomber, maybe. I don't know. But I stopped going to the mosque. Then the Taliban came to my house and said to my parents: 'Your son will be next.' So they sold some land to pay for my journey. I had no choice."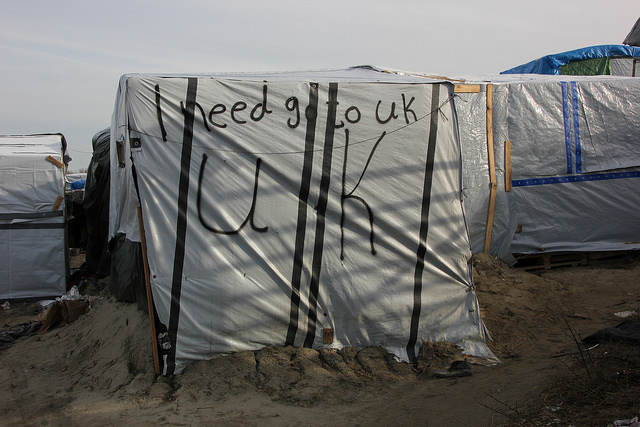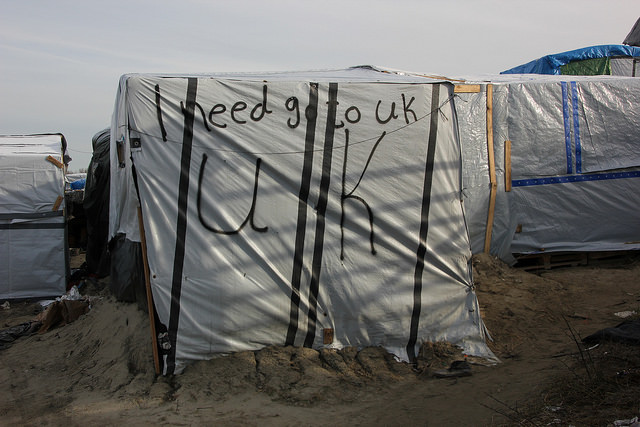 Before arriving in the UK, Najeebullah spent three months in the Calais Jungle, which is estimated to be home to over 7,000 migrants and refugees. "It was so cold, I don't think I slept more than an hour a night," he says. "No food, nowhere to wash. Then one day a guy said to me: 'Now you get in a truck. The last part of your journey. After one, two hours, when you feel the truck is off the boat, when it stops, you can get out. You will be in England," he says.
In 2009, Najeebullah arrived in Essex, UK. "The police came, they took my fingerprints. Social services came. I went to a foster family near Colchester for a few months. They were very kind to me. Very kind. Then I moved to London, to Ilford, where there were more young Afghans like me. I started school in year nine. The teachers were amazing. The school was amazing; they gave me a personal tutor, for every class."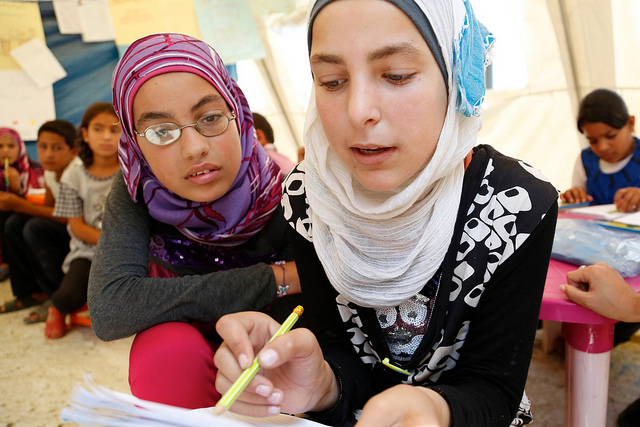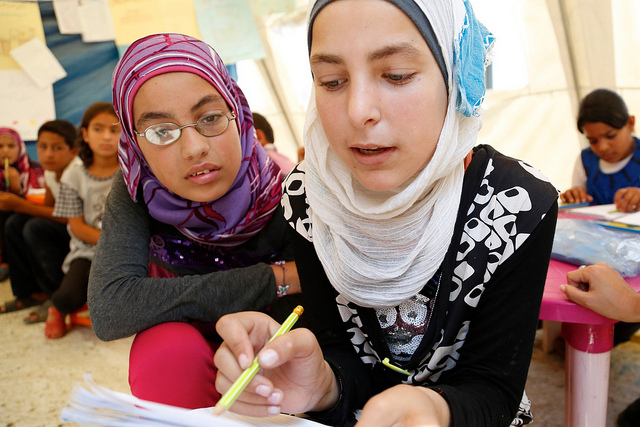 Today, 19-year-old Najeebullah has official refugees status and GCSE qualifications. He currently shares a flat with a friend. Although he is currently working as a security guard, he plans on returning to finish his plumbing course at a local college.
Since his departure, Najeebullah has spoken to his family just once.  "I called the number my mother had given me, said I was safe," he says. "She cried. But after that time, the number stopped working. I've tried the Red Cross, but it's difficult. I'm worried it could turn out bad for them if I try too hard to get in touch, make too many waves. I just hope they're OK."
Image: Flickr, Bengin Ahmad
---
You want to support Anonymous Independent & Investigative News? Please, follow us on Twitter: Follow @AnonymousNewsHQ
---
This article (Fleeing War and Violence: The Personal Accounts of Refugee Children ) is a free and open source. You have permission to republish this article under a Creative Commons license with attribution to the author and AnonHQ.com.