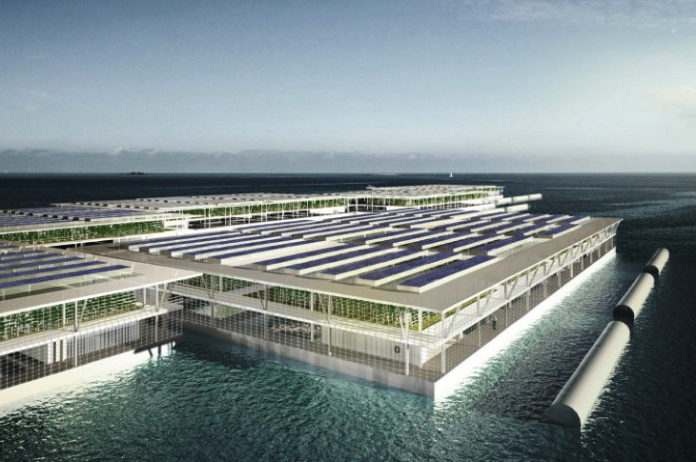 By Brianna Acuesta at trueactivist.com
The future of farming is sustainable and not land-based.
The future of agriculture is here with what's being called a Smart Floating Farm, designed by Forward Thinking Architecture, that could produce 8,000 tons of vegetables annually. The concept was selected as one of the Winners of the Sustainable Entrepreneurship Award 2016 (SEA) in the category of Lifestyle and Culture.
The modular floating farms are not a reality yet but the concept behind it is sustainable and highly necessary with the rapidly growing human population and the equally declining access to natural resources.
As the move away from traditional farming on land, there have been a number of farm concepts, such as vertical hydroponic gardening, that have taken off in urban settings to create a more sustainable future. The Smart Floating Farm (SFF) is joining the ranks in replacing land farms and its high crop yield could make it a serious contender for what comes next in food production.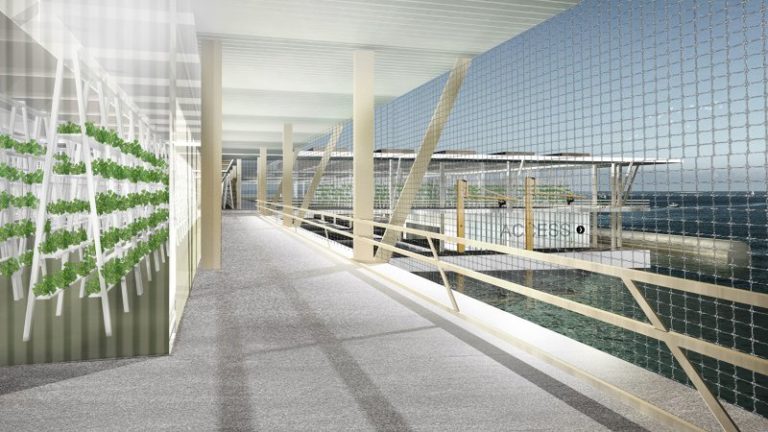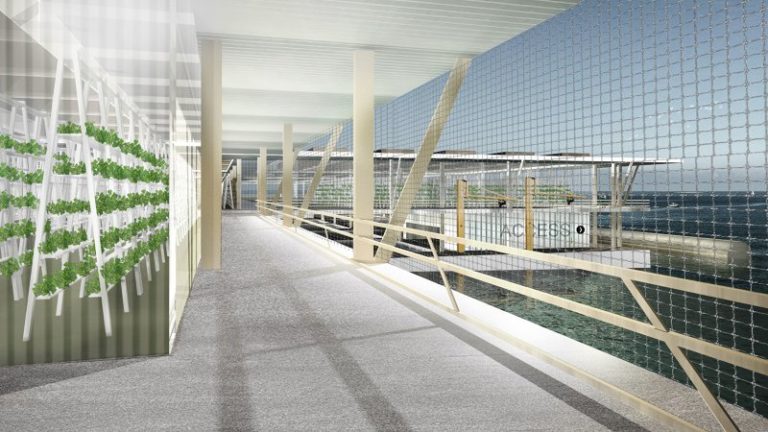 Inspired by Chinese floating fish farms, these vegetable farms take food to the next level connecting 200×350 meters units that are rectangular and can attach to other modules via walkways. The farms harvest sunlight and rainwater to care for the crops and even desalinate the ocean water underneath it to be as independently viable as possible.
The people behind the design clarified, however, that the farms are "not meant to solve all of humanity's hunger problems or to replace existing traditional agriculture. The driver behind the project is to open a new initiative which can be complementary and compatible with other existing production methods in order to help reduce food risk associated problems in different areas of the globe."
The units are composed of three levels, the first of which is a rooftop photovoltaic power plant that features skylights, solar panels, rainwater collectors, wind turbines and wave energy converter systems. The middle level is where the greenhouse would exist, which would be complete with automated hydroponics and microclimate control for crop cultivation. The bottom level would house fish farms, a slaughterhouse, wave barriers and protection, a desalination plant and a package facility.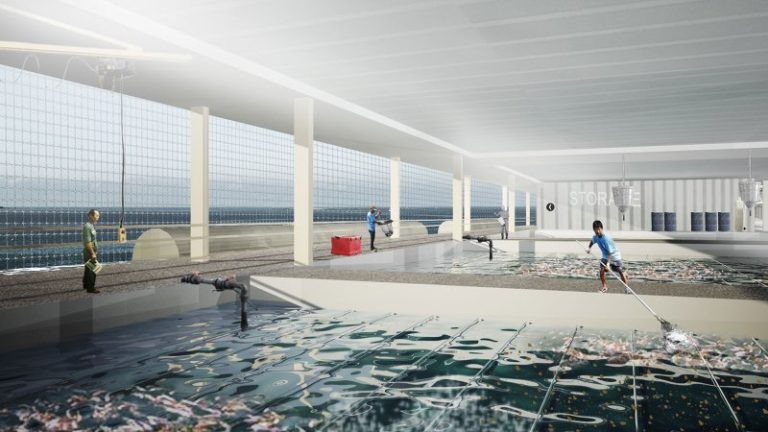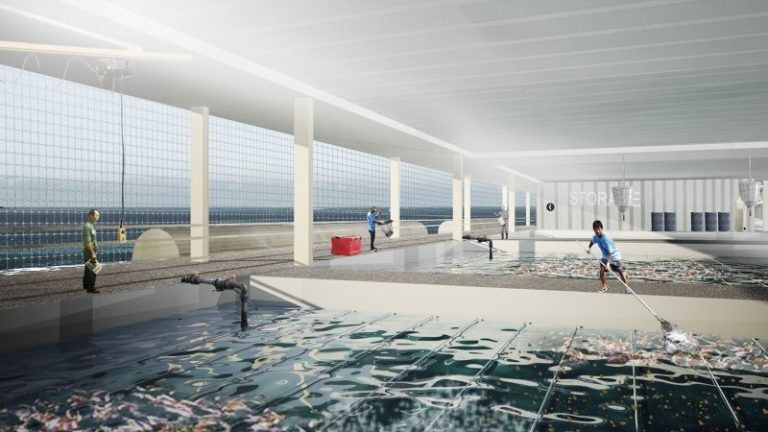 The hydroponics would make the greenhouse free from soil, pesticides, reliance on precipitation or fertile land, all of which are critical reasons to turn away from traditional farming. The shift away from traditional farming has been brought on by a number of other factors as well. Less availability of open spaces in ideal locations for farming is a major reason, but also climate change, drought, and harm to wildlife and natural resources has caused those working in innovation to question what the future of farming could look like. Turning to waterways is a great because there is no shortage of ocean for farms to be set up on and it could make local farming and food supply more available to people living on coasts or even large lakes.
This design would be virtually automatic and require little human intervention to keep running throughout the year. What types of produce and fish would be grown in the farms depends on what's needed in that particular region, but the firm developed a chart for the possible combinations of crops it could produce with the farms.