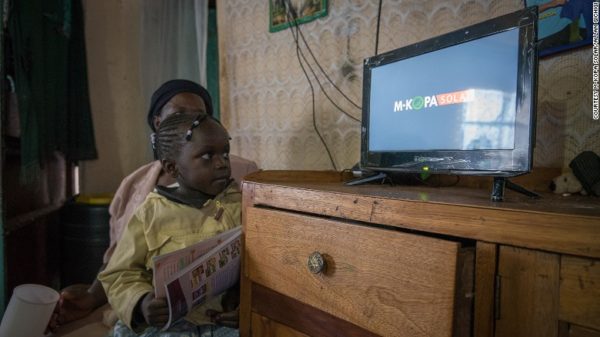 In Africa, electricity is a big challenge for many countries. Governments on the continent are struggling to produce electricity to its growing population.
In 2011, the International Energy Agency estimated that about 600 million people in Africa are living without electricity. This figure is nearly twice the population of the United States, representing 43% of the 1.4 billion people worldwide who have no access to electricity.
In rural areas in Africa, the situation is far worse. Due to lack of electricity, people are cut off from their countries and the world as a whole. There are no television sets or mobile phones that will facilitate the dissemination of information for residents in these areas to know what is happening. Even radio sets powered with dry cells are limited. This makes life in rural Africa more difficult as compare to the cities.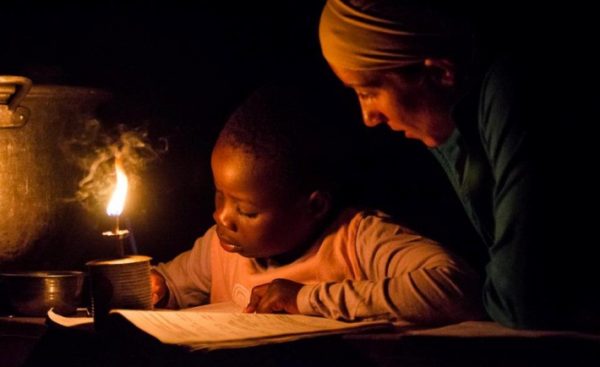 However, somebody studied the situation in rural Africa, and figured out how to solve the problem. In Africa, the sun is available almost all year round. This encouraged Jesse Moore, a former aid worker from Canada, to establish a start-up company called M-KOPA Solar. The company specializes in using solar energy to power gadgets such as televisions, radios, bulbs and mobile phones.
In 2011, Moore started to work in rural areas in Kenya, selling his solar technology for residents to use, to power their radios, bulbs and charge their phones.
Today, M-KOPA Solar is fast growing, becoming a viable business venture. The company has invented its latest gadget, a 16-inch television that runs completely on solar energy. The flat screen television has brought joy to rural residents in East Africa.
In Kenya, where digital television is available, the M-KOPA Solar TV connects rural residents to 30 free digital channels; showing soap operas, African movies, local and international news, football matches, and marathons among other captivating programmes.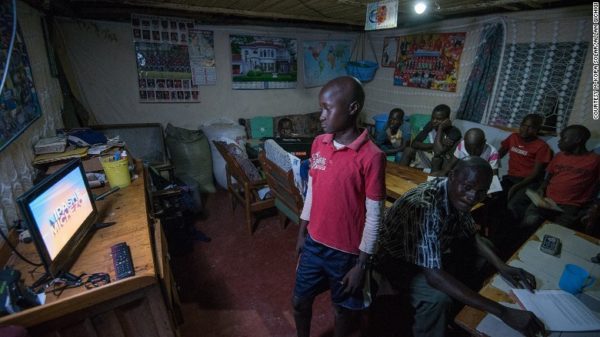 Apart from Kenya, the company has expanded to four other countries in East Africa. Since it launched the solar TV in February, it has sold over 5,000 sets in Kenya alone. According to Mr Moore, the company is even struggling to keep up with demand.
The Solar TV comes with an extension of a basic solar panel kit to power bulbs, radios and mobile phones. Users simply fix the solar panel to a sunny area, preferably on rooftop, and connect it to their television via a power cord. The extension can also be used to power bulbs, radio, and above all, charge mobile phones.
The TV and solar panel cost $500 in total. However, due to extreme poverty in rural Africa, most people cannot afford the technology. However, Mr Moore has put in place a perfect payment system that ensures that the rural residents are able to buy the solar gadgets.
Using a mobile payment system, provided by company called Safaricom, rural residents who are interested in the offer can pay between 50 cents and $1.25 a day over 1 to 2 years, depending on their payment plan.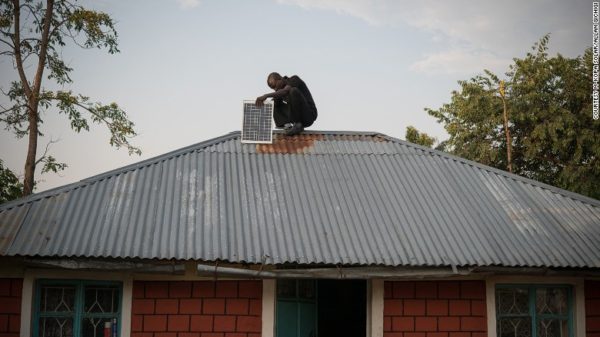 Mr Moore said, especially for people in Kenya, they are constantly in need of news or information in order to make informed choices, adding that his initiative has bridged the communication gap between rural and city residents. He also said the mobile money payment system is very effective.
"There are some 5 million homes in Kenya that don't have electricity. And the product most people living off-the-grid want to get is a television. Most of our customers live at, or below, $2 per day per capita. It allows everybody in this country to move money seamlessly through their mobile phones in a way that's almost to the envy of the UK or Canada. If you travel around Kenya, you see people veraciously reading the newspapers … People want to consume information about their society and about their government. It's feeling of, 'Hey, I can live in a rural area, but I'm not cut off'," he said.
Currently, Mr Moore employs about 2000 people across the five countries. He is hoping to expand the company to Western and Southern Africa soon.
---
You want to support Anonymous Independent & Investigative News? Please, follow us on Twitter: Follow @AnonymousNewsHQ
---
This article (Start-Up Company Develops Solar-Powered Television and Radio, Connecting Rural East Africa to the World) is a free and open source. You have permission to republish this article under a Creative Commons license with attribution to the author and AnonHQ.com.