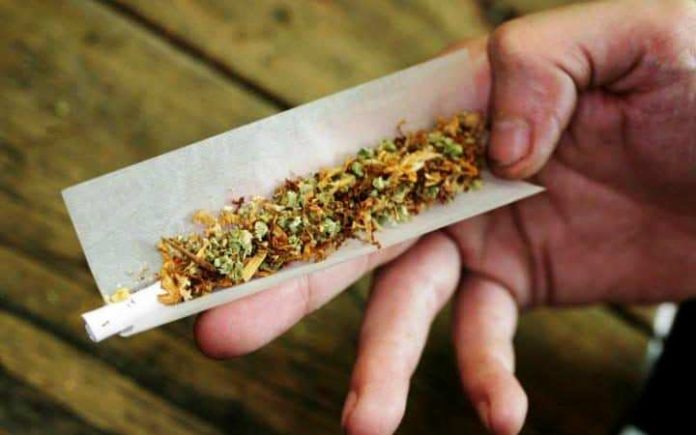 Smoking weed can increase the risk of cardiovascular disease, stroke and heart failure, says Dr Aditi Kalla, a Cardiac Fellow from Einstein Medical Centre, United States. Drugs that are prescribed and drugs taken without a prescription come with both their benefits and side effects; cannabis being one of the drugs, she says.
Research conducted has highlighted a connection between this increase in disease and cannabis use. Although it is now widely accepted that cannabis possesses medicinal qualities, Dr Kalla, the lead author of the study, wants the medical community to be more aware of the potentially devastating side effects of marijuana use.
The study compiled information from patients across the United States – of more than 1,000 hospitals – and extracted health data and related information from Nationwide Inpatient Sample.
The team of experts studied data from subjects aged 18 to 55; specifically those patients discharged from hospitals between 7 and 8 years ago. Out of the patients studied, more than three hundred thousand of them had traces of marijuana in them.
The scientists then analysed diseases related to the heart in cannabis smokers versus nonsmokers. What was discovered was astonishing. Cannabis users were found to have a higher risk of cardiovascular disease, including sudden cardiac arrest, artery disease, coronary artery disease, heart failure, and stroke.
Furthermore, the research also found those who smoked cannabis have a 26 percent higher chance of stroke and a 10 percent increase in having a heart attack.
"Cannabis use has been implicated as a causative factor in a small number of patients suffering strokes or transient ischaemic attacks and may represent a risk factor to susceptible individuals," stated the Independent Drug Monitoring Unit.
The studies suggested that muscles in the heart have receptors sensitive to cannabis, which in turn have the ability to squeeze themselves. The researchers say that because of this ability and the relaxing of muscles, cannabis can alter these natural movements and cause an imbalance in the heart's beating rhythm.
"Cannabinoids can also reduce blood pressure via arteriolar dilatation in a variety of tissues, although the effect on blood flow varies at a local level, with some organs or brain regions experiencing vasoconstriction, others vasodilation," the Independent Drug Monitoring Unit confirmed.
Dr Kalla also stated that in the near future, cannabis could be further developed and could be used to counter such effects.
Source: The Daily Mail, The Telegraph, Independent Drug Monitoring Unit
---
This article (Studies Suggest Weed May Cause Heart Attack) is a free and open source. You have permission to republish this article under a Creative Commons license with attribution to the author and AnonHQ.com.
---
Supporting Anonymous' Independent & Investigative News is important to us. Please, follow us on Twitter: Follow @AnonymousNewsHQ