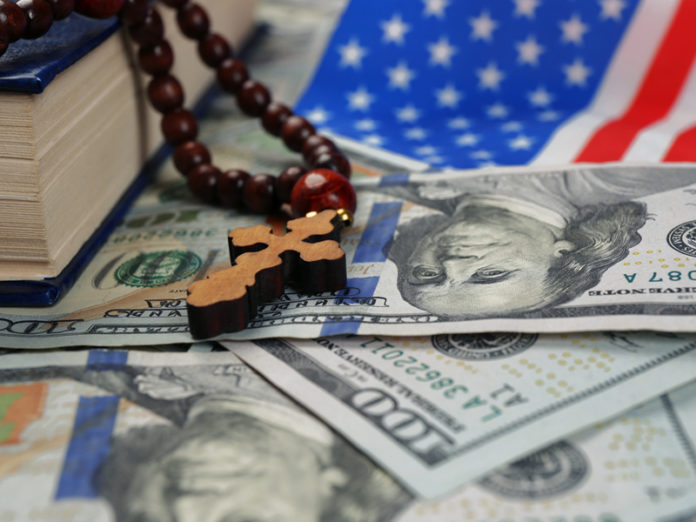 You don't get rich writing science fiction. If you want to get rich, you start a religion. — Lafayette Ronald Hubbard, founder Scientology
The total economic contribution of religion in the United States of America sits around $1.2 trillion, about the same size as the world's 15th largest national economy and more than the combined revenues of America's 10 biggest tech companies including Apple, Amazon, Facebook, and Google.
The first-ever documented quantitative national study of the economic value of religion to the U.S. society, titled The Socioeconomic Contributions of Religion to American Society: An Empirical Analysis, calculated the $1.2 trillion figure by estimating the value of religious institutions. These institutions included healthcare facilities, schools, daycare and charities; media; businesses with faith backgrounds; the kosher and halal food markets; social and philanthropic programs; and staff and overheads for congregations.
The study's authors, Brian Grim of Georgetown University and Melissa Grim of the Newseum Institute, analyzed the economic impact of 344,000 religious congregations around the country, religious institutions and religion-related businesses. They came up with three estimates of the quantitative economic value of faith to American society.
The study's most conservative estimate took into account only the revenues of faith-based organizations, which came to $378 billion annually. The second mid-range estimate measured the fair market value of goods and services provided by religious organizations as well as the contribution of businesses with religious roots, which came to $1.2 trillion annually.
The third higher-end estimate considered the household incomes of religiously affiliated Americans, recognizing that people of faith conduct their affairs inspired and guided by their faith ideals, which came to $4.8 trillion annually.
Brian and Melissa concluded that the second estimate of $1.2 trillion is the most reasonable because "it takes into account both the value of the services provided by religious organizations and the impact religion has on a number of important American businesses."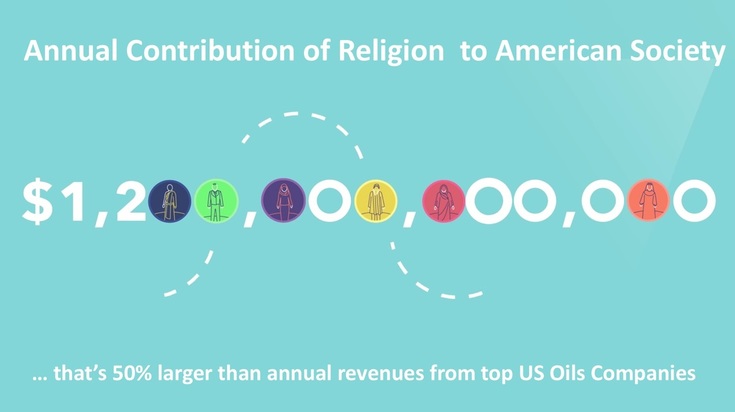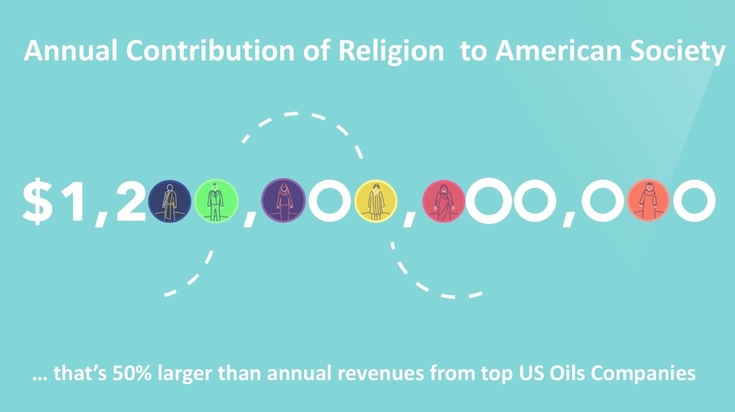 "For the first time, we have been able to quantify what religious institutions, faith-based charities, and even businesses inspired by faith contribute to our country. In an age where there's a growing belief that religion is not a positive for American society, adding up the numbers is a tangible reminder of the impact of religion."
The analysis did not take account of the value of financial or physical assets held by religious groups. Neither did it account for the negative impacts that occur in some religious communities, including such things as the abuse of children by some clergy, cases of fraud, and the possibility of being recruitment sites for violent extremism.
However, the study emphasized "the faith sector is undoubtedly a significant component of the overall American economy, impacting and involving the lives of the majority of the US population." Citing a recent Pew Research Center study that found the number of Americans who are religiously unaffiliated now stands at one fifth of the adult population, the authors argued:
"Given the division of opinion on religion's contribution to American society, this present study seeks to shed light on the topic by making an estimate of religion's socio-economic value to society. Indeed, we should know if the decline in religion is likely to have negative economic consequences."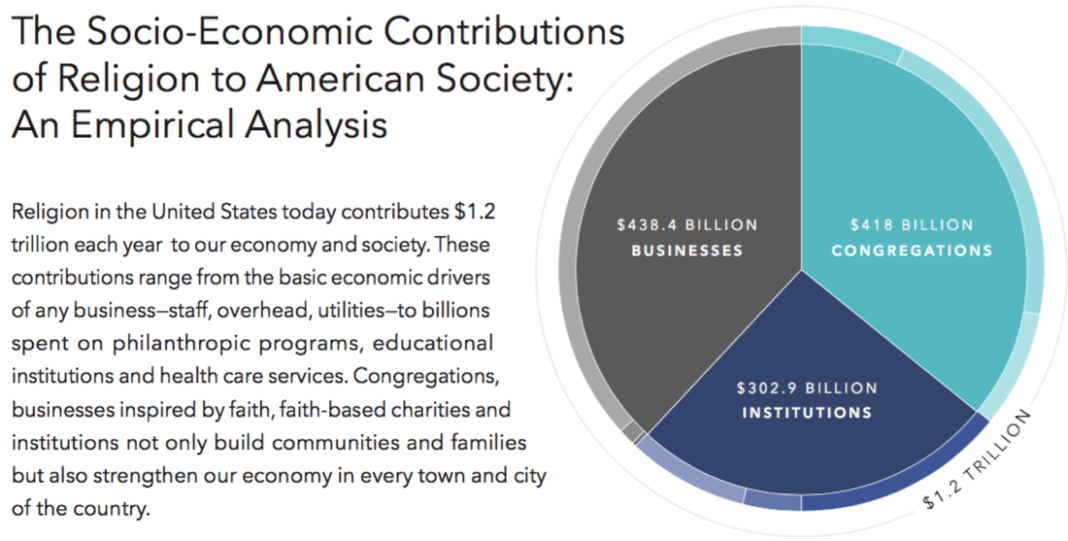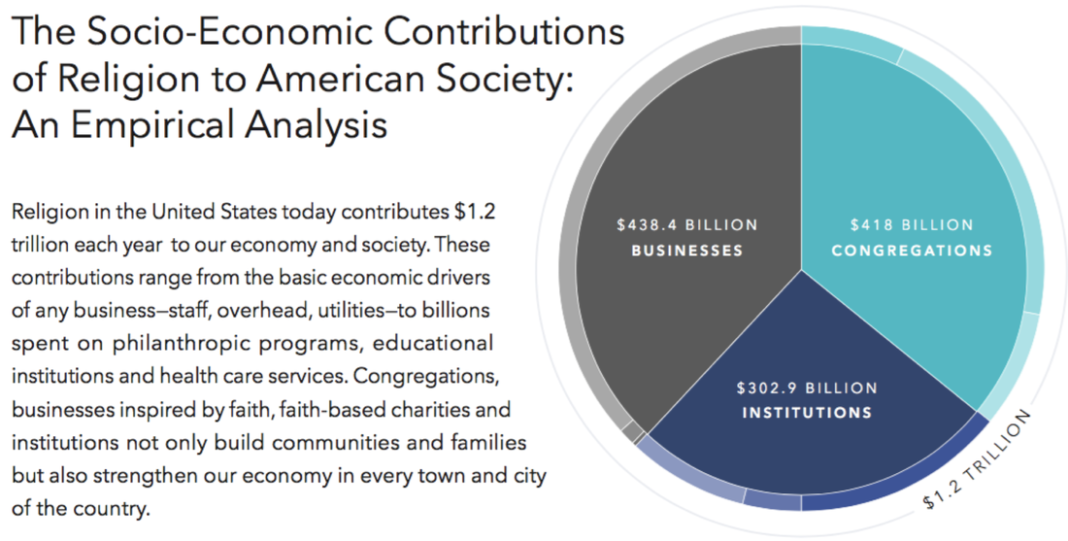 Noting that most of the cash part of that $1.2 trillion estimate is not money in the bank, investment properties or fancy artwork, but comes from more than 150 million Americans who voluntarily donate their own money to religious institutions and faith congregations, Ram Cnaan, who directs the Program for Religion and Social Policy Research at the University of Pennsylvania, commented:
"This is the beginning of a national debate, not if religion is important but how much it is important. Many clergy think that if you talk about the value of religion it is sacrilegious. I say, and I'm a social scientist, the moment we have numbers, we can start discussing and we can talk about real values.
"In my many interactions with clergy and religious leaders, they always seem to lack confidence, they always sound apologetic. Instead, in light of the numbers born out in Grim's research, I wish I could have gone to every congregation and tell them 'Be proud, you're part of something very big and very important'."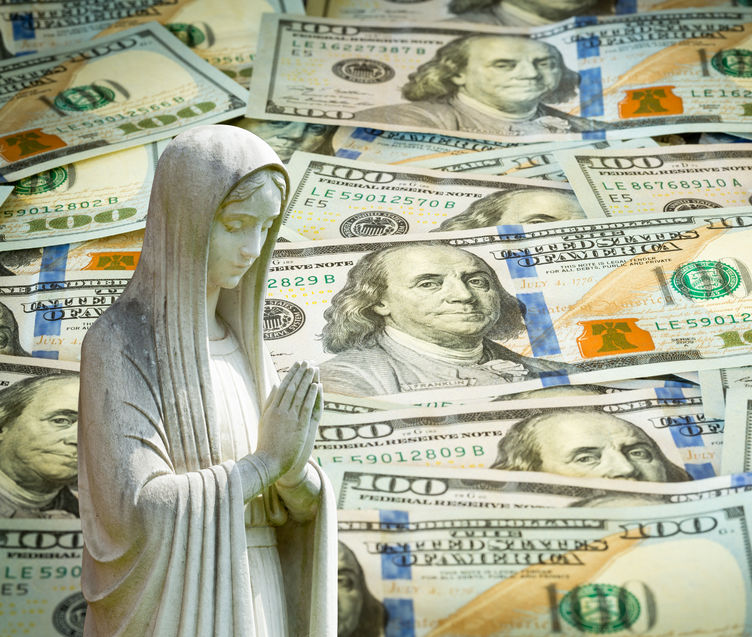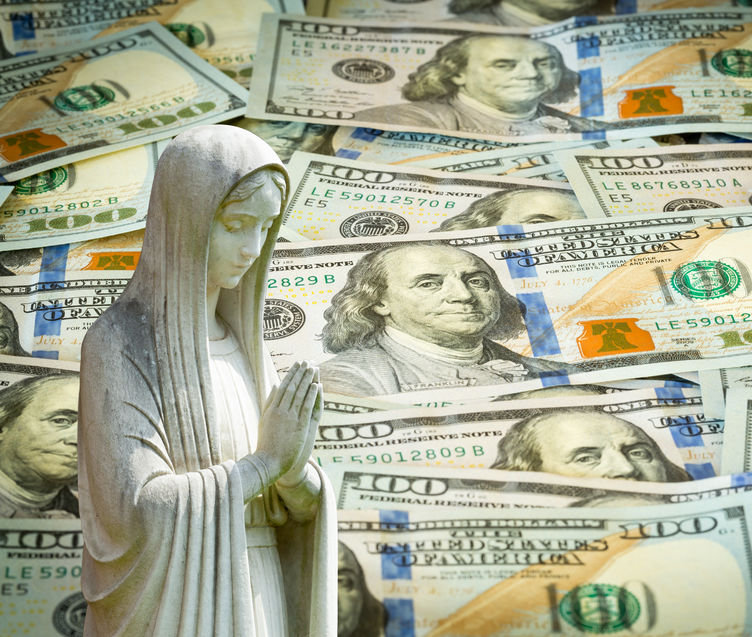 ---
This article (Study: Religion in the United States is Big Bucks — Worth $1.2 Trillion a Year) is a free and open source. You have permission to republish this article under a Creative Commons license with attribution to the author and AnonHQ.com.
---
Supporting Anonymous' Independent & Investigative News is important to us. Please, follow us on Twitter: Follow @AnonymousNewsHQ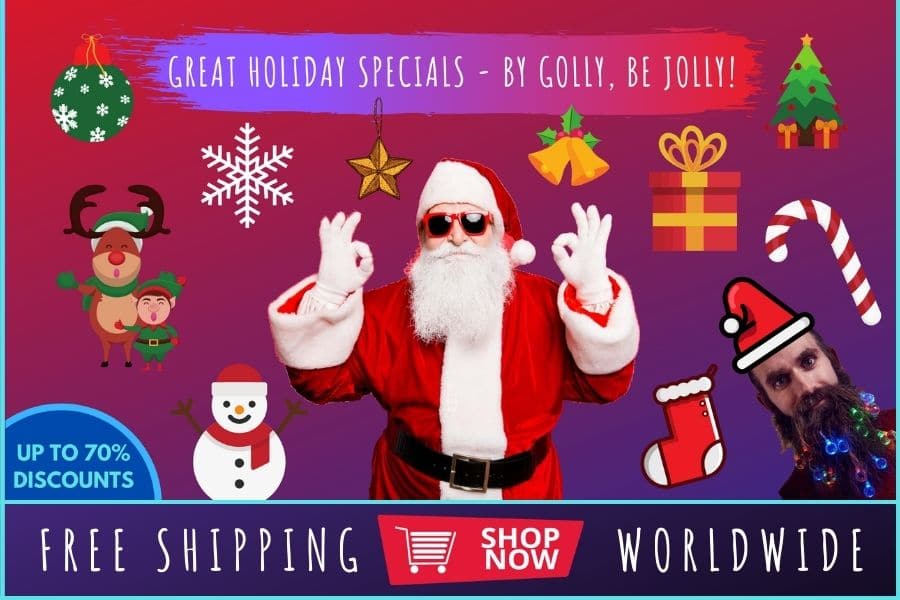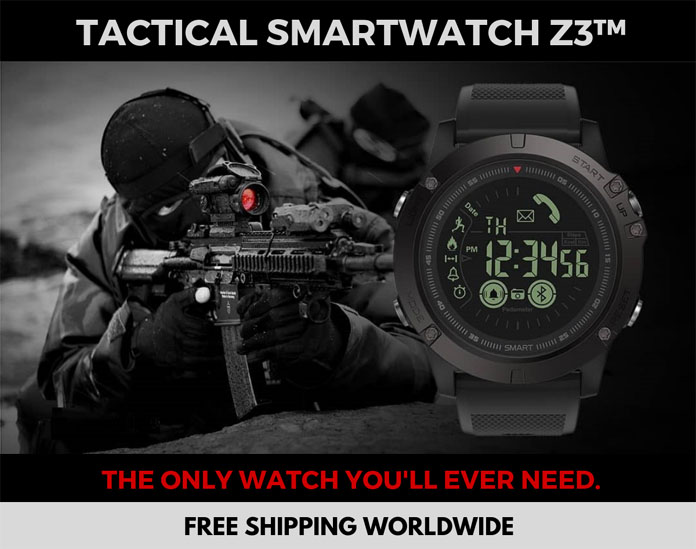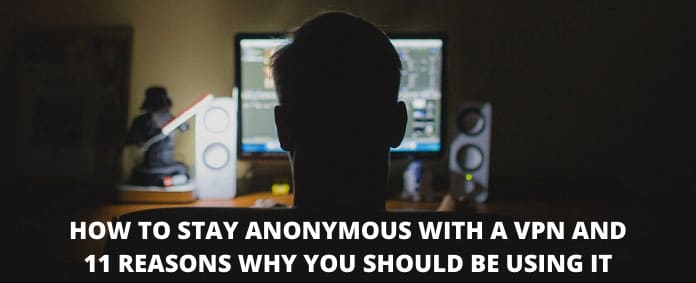 Get Your Anonymous T-Shirt / Sweatshirt / Hoodie / Tanktop, Smartphone or Tablet Cover or Mug In Our
Spreadshirt Shop
!
Click Here
Remove all ads by clicking here