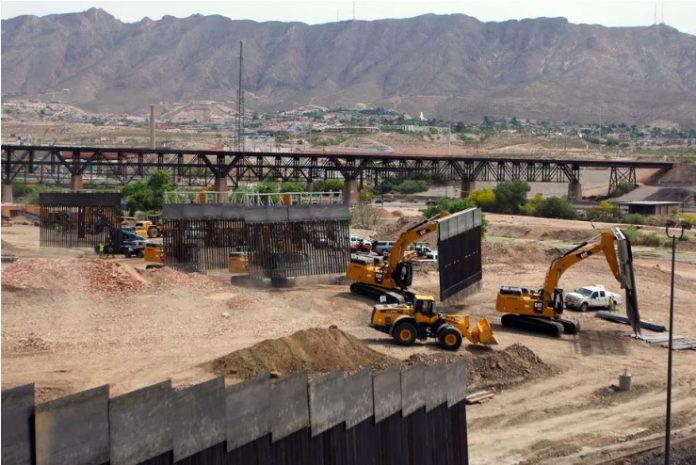 The Trump administration can proceed with plans to build the president's wall project along the southern border.
On Friday, July 26, a Supreme Court ruling granted Trump permission to use $2.5 billion in Pentagon funds to build the wall along the Mexican border. The ruling by conservative justices will allow Trump to dip into the United States military funds to complete the campaign promise some say he won the presidency on.
Trump celebrated his win in the usual way, tweeting:
"Wow! Big VICTORY on the Wall. The United States Supreme Court overturns lower court injunction, allows Southern Border Wall to proceed. Big WIN for Border Security and the Rule of Law!"
However, not everyone is convinced, with the Rule of Law and Separation of Powers being placed under the spotlight.
Dror Ladin, a staff attorney with the American Civil Liberties Union (ACLU) said they will seek an appeal to halt the construction of the border wall.
"We will be asking the federal appeals court to expedite the ongoing appeals proceeding to halt the irreversible and imminent damage from Trump's border wall. Border communities, the environment, and our Constitution's separation of powers will be permanently harmed should Trump get away with pillaging military funds for a xenophobic border wall Congress denied," Ladin said, stating the fight was far from over.
The point of contention is the use of national emergency powers, which resulted in a month long government shut down. Eventually, Congress reached an agreement with Trump, letting a $1.4 billion construction project start in the Rio Grande Valley area.
Trump also announced his plans to use more than $6 billion from other projects to fund the wall.
But it is this principle of law—not the wall—that the ACLU and others are concerned about.
The main concern is the legal precedent now set for future presidents to seize military funds at their discretion. In other countries, this level of power rarely, if ever, ends well.