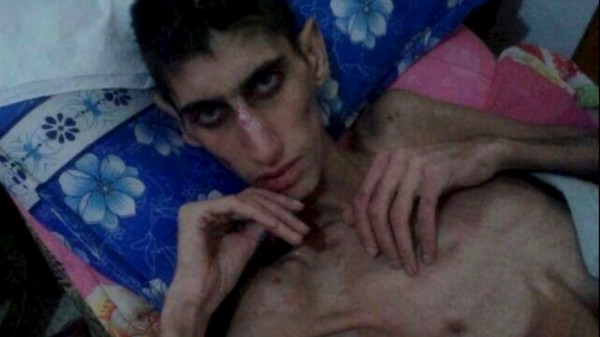 The International aid charity, Doctors Without Borders (MSF) has said that residents in the besieged Syrian town of Madaya, are still starving to death despite the delivery of food aid by a coalition of International aid agencies led by the United Nations (UN).
In early January, a number of disturbing images and videos appeared on social media from Madaya. Some of the images showed a very malnourished child crying, the corpse of a skeletal man, and a woman cooking grass in boiling water as a source of food.
Madaya is about 15km northwest of the capital, Damascus, close to the Lebanese border. Some 42,000 are said to be living in the town. The civil war in the country has badly affected the town. The food shortage has been caused by a blockade by government and rebels forces fighting for control in the area.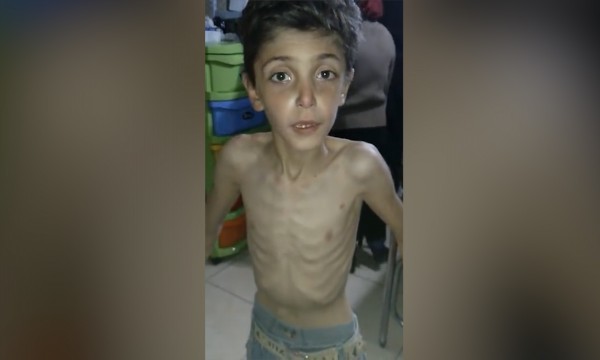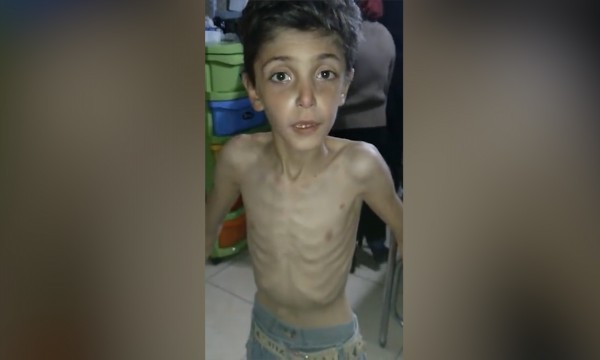 According to Reuters, the siege began seven months ago, when the Syrian army and its Lebanese ally, Hezbollah, started a campaign to re-establish President Assad's control over areas along the Syrian-Lebanese border.
On the 30th of January, MSF said that at least 16 people—close to one person per day—have died since the UN-led aid convoys entered the town on January 11.
The group said that an estimated 320 people in Madaya are suffering from malnutrition, 33 of whom are in danger of death if they do not receive prompt and effective treatment.
Director of Operations for MSF, Brice de le Vingne, said those in critical condition needed to be evacuated from the town as soon as possible.
"It is totally unacceptable that people continue to die from starvation and that critical medical cases remain in the town when they should have been evacuated weeks ago," Brice said.
MSF confirmed that 32 people have died from severe acute malnutrition since December 2015, warning that the town urgently needed emergency aid and permanent medical staff to bring relief to residents.
"There needs to be a permanent and independent medical presence in Madaya immediately, as we expect the medical situation to worsen as access to healthcare for people inside remains extremely limited," Brice said.
MSF also said up to two million Syrians are trapped in sieges by the government or by rebel fighters. It is said that in many of these besiege areas, medical evacuations are prevented, and necessities like drugs and food are repeatedly blocked at checkpoints by any of the warring factions controlling the area.
MSF said in a statement, "As a result, medical teams in these areas simply cannot cope with the demands they face. The situation in Madaya is even worse as there are no doctors present in the town."
The UN has also said that it has credible reports of people starving to death, and some being killed when they tried to leave Madaya.
Secretary-General Ban Ki-moon has therefore warned that the use of starvation as a weapon in the conflict amounts to a war crime, and that those responsible would be held accountable for their actions.
"All sides, including the Syrian government, which has the primary responsibility to protect Syrians, are committing this and other atrocious acts prohibited under international humanitarian law," Mr Ban said shortly after the second international convoy reached Madaya on January 14.
Meanwhile, a delegation representing Syria's main opposition bloc are in Switzerland to assess the intentions of the Syrian government in implementing humanitarian measures that could allow it to join political negotiations. This meeting at the UN headquarters in Geneva, is the first since two rounds of negotiations collapsed in 2014.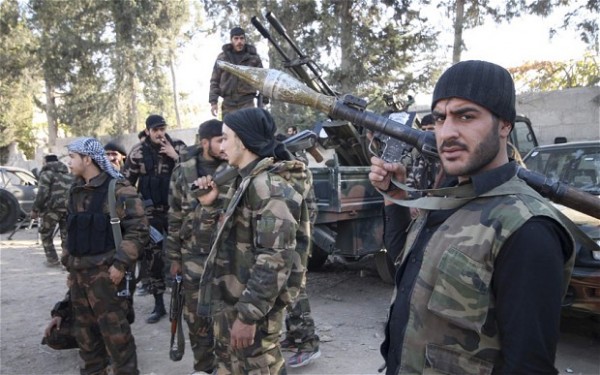 The Syrian civil war began in the early spring of 2011. It was a nationwide protest against President Bashar al-Assad's government; however, it soon degenerated into an armed conflict, with rebel forces vowing to remove Assad from power. It has been estimated that between 140,000 and 350,000 people have died so far from the conflict. In March 2015, Al Jazeera estimated that some 10.9 million Syrians—almost half the population—have been displaced, and 3.8 million have been made refugees in other countries.
---
You want to support Anonymous Independent & Investigative News? Please, follow us on Twitter: Follow @AnonymousNewsHQ
---
This Article (Syrian Civil War: Residents In Madaya Still Starving To Death Despite Aid Delivery [Video]) is free and open source. You have permission to republish this article under a Creative Commons license with attribution to the author and AnonHQ.com