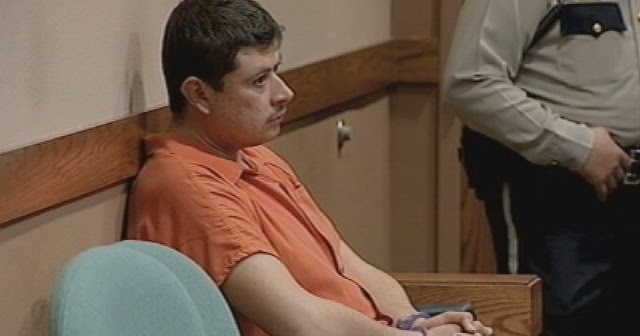 Vincente Salinas Jr. left police work after fifteen years, and was arrested shortly after for his involvement in staging a narcotic bust, switching evidence, and re-selling the seized drugs. His crime was committed while he was employed by the Edcouch Police Department, when according to the Department of Homeland Security, he was on the payroll of a local drug organization.
Homeland security released a short statement, yet declined to provide any details. "U.S. Immigration and Customs Enforcement (ICE) Homeland Security Investigations (HSI) confirms they were working an enforcement action in the Edcouch-Elsa, Texas, area that resulted in the arrest of one individual. No further details can be provided since the case remains ongoing."
Salinas was able to fool everybody. The investigation revealed that he was always on time, never caused any problems at work and was described as a "straight up guy." This demonstrates the unique ability that police develop to compartmentalize every facet of their life, making sure his drug dealer alter-ego didn't interfere with his job. Salinas' background was clean, with no arrests and nothing that would indicate he would be involved in criminal activity.
The case was busted open by informants working with Immigration and Customs Enforcement. They snitched on Salinas and claimed he was working with the Dimas De Leon drug organization, based in Edcouch. Salinas was involved in a March 2013 drug bust involving a plot to steal a dozen bundles of cocaine; a complicated tale of intrigue, as it was determined that the drug bust was a scheme to cover for the theft of drugs from the supplier.
The cop who helped set up the shipment was Salinas. Working with the thieves, the plot was for Salinas to switch four of the bundles with fakes and then let backup move in. Salinas then took payments in exchange for his share of the stolen narcotics. The De Leon organization is believed to have moved 200 kilos of cocaine through Texas.
One of the more shocking aspects of Salinas' police career is the fact that in his fifteen years of service, he bounded back and forth between seven different small town agencies, with his shortest stretch at one agency lasting only one month. He went back and forth between reserve officer and full-time officer throughout his career, which should have set off red flags for his would-be employers. The constant switching of employers would undoubtedly have been seen as a sign of instability.
Salinas is just one of many cops who have been caught breaking their oath this year, with many police offenders engaging in acts involving drugs or sexual violence. Salinas has already had his first appearance and is sitting in jail on a $50,000 bond.
---
This article (Texas Cop Caught Stealing Evidence for Drug Cartel Pleads Guilty) is a free and open source. You have permission to republish this article under a Creative Commons license with attribution to the author and AnonHQ.com.
---
Supporting Anonymous' Independent & Investigative News is important to us. Please, follow us on Twitter: Follow @AnonymousNewsHQ