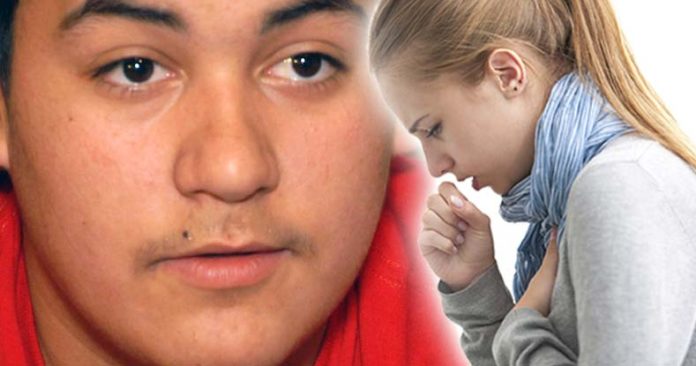 The Killeen Independent School District suspended Anthony Ruelas, an eighth grade student of Gateway Middle School, a behavioral alternative school, for two days – for walking out of class without teacher's permission to save his asthmatic classmate who had fallen on the floor wheezing and gagging.
The student was suspended, AYKM?! The teacher should be FIRED! Who the hell emails a nurse for an emergency?! https://t.co/hkJ9icLXXh

— CatThief (@MsCatThief) January 26, 2016
According to reports, the teacher was following school protocol by emailing the nurse about the sick student struggling to breathe and was awaiting a response. And while the teacher told the class to remain calm and stay seated while she waited, 15-year-old Ruelas 'broke the rule' after the girl collapsed. Fearing for the girl's health, he went 'against the teacher's order', picked her up off the floor and carried her to the nurse's office in a separate portable building on the campus. Although, his timely heroic act saved the teen girl's life, Ruelas was punished for doing the right thing.
Ruelas' suspension referral reads:
"During 5th period another student complained that she couldn't breathe and was having an asthma attack. As I waited for a response from the nurse the student fell out of her chair to the floor. Anthony proceeded to go over and pick her up, saying 'f—k that we ain't got time to wait for no email from the nurse.' He walks out of class and carries the other student to the nurse."
Ruelas' mother, Mandy Cortes, was shocked to hear that her son was suspended for his heroic deed and quick thinking. She told KCEN-TV:
"Especially with it being an alternative school I feel like the kids hear enough of 'they're bad' or their behavior, or you know, and for them to not be rewarded for really something that is brave, ya know, he is a hero to me."
Nonetheless, Ruelas said he wasn't concerned about the two-day suspension, only the girl's health, and would "most definitely" help her again if given the chance.
https://t.co/hyz3FHu8IW UPDATE: Student suspended for carrying classmate to nurse's office gets Congressional i… https://t.co/oQdhB7KYUb

— NursingFor.me (@NursingForDotMe) January 27, 2016
Ironically, the Killeen ISD maintains "the safety of its students, staff and campuses as a priority and applauds the efforts of students who act in good faith to assist others in times of need".
Rule-bound school punishes student for carrying a sick peer to the nurse. Now he'll be homeschooled. https://t.co/yFJ3I9C1Tj

— Patrick Farenga (@patfarenga) February 1, 2016
---
This Article (Texas Student Suspended For Saving Asthmatic Classmate's Life) is free and open source. You have permission to republish this article under a Creative Commons license with attribution to the author and AnonHQ.com.