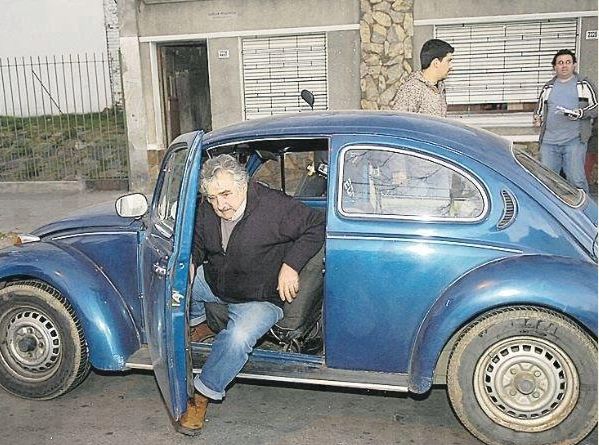 Monfay 30 June, 2014
Written by: Anonymous Singer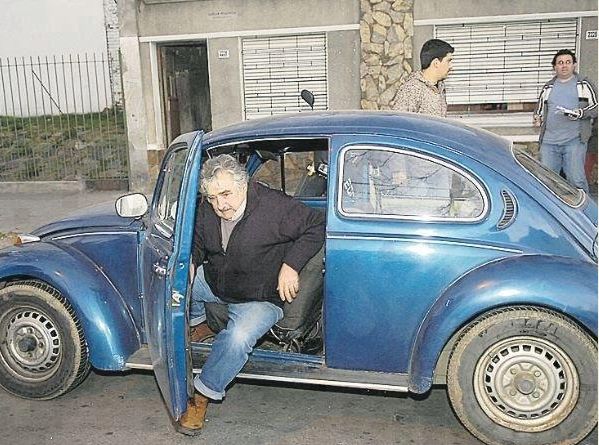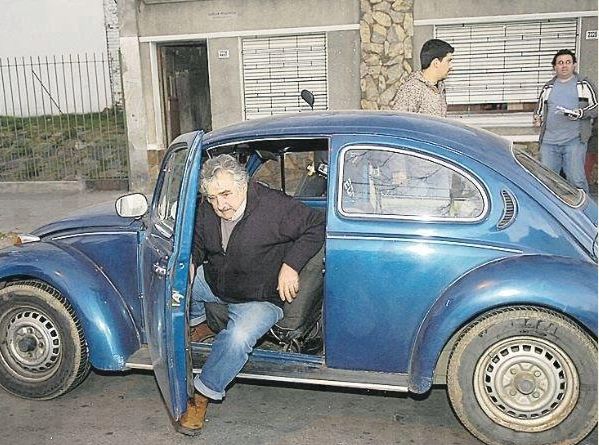 A decrepit car: it is the only official property of the new president of the South
American country of Uruguay. José Mujica (75 years old), a former guerrilla, refuses to
just buy a tie.
According to the Constitution of Uruguay, presidents and ministers have to disclose their personal property to counter corruption. The declaration of President Jose Mujica caused a lot of people to be surprised. The man actually has nothing, except for a more than twenty-year-old VW Beetle. Estimated value: Around 1,600 Euros. By way of comparison: his prime minister has disclosed that he has an expensive luxury car, a majestic house in the centre of the capital and around 210,000 Euros on his bank account.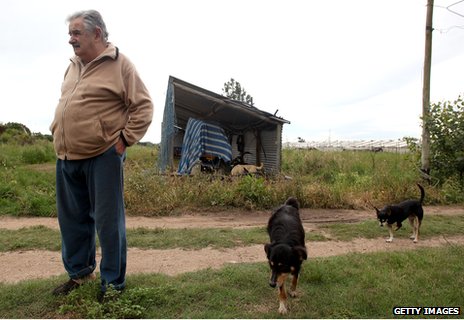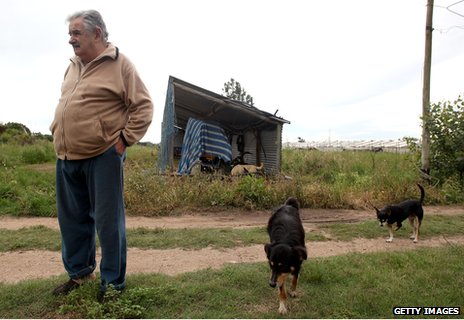 On the other hand, José does not even have a bank account. "My wife and I are a bit of the old school, so we do not have a bank account, but on the other hand: we have no debts."
Well, how does he get his presidential salary, around 10,000 Euros per month, then? Probably cash. But more impressive is the fact that he donates around 90% of his monthly salary to causes that benefit the poor, and small scale entrepreneurs. This brings the amount he lives on, approximately 600 Euros per month, to that of the average Uruguayans. While that may be modest, he does not feel poor. Mujica believes it is not what one has, but having an endless craving more, that makes one poor.
The reward is according to South American standards very regal. A Belgian prime minister gets about the same reward, while Uruguay has only 3.5 million citizens.
Political common sense
For the citizens of Uruguay is this financial confession of their president not a real surprise. Since he was elected president in March, he still lives with his wife – a senator – in a modest house in a suburb of the capital Montevideo. Furthermore, that house is also property of his wife. He refuses to live in the majestic presidential house, because there he cannot carry out his greatest hobby; gardening.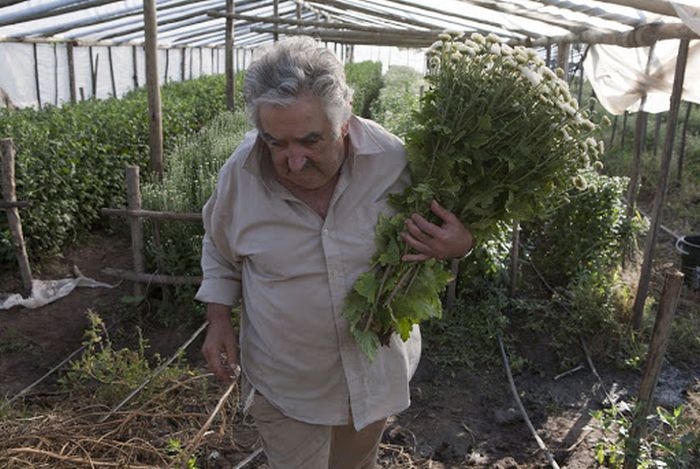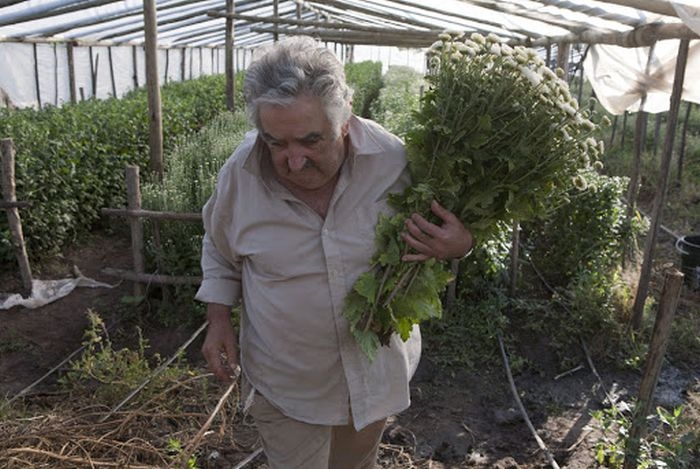 José also does not care about the safety measures. The man can only be admired with creased shirts and trousers, because he hates costumes. He would not even buy a tie.
The citizens of Uruguay – also named as the Switzerland of South America, because of the relative wealth of the country – admire the president's modesty. They hope that his political common sense can keep Uruguay prosperous.
Solitary confinement
President Mujica has had a turbulent past. Under the dictatorship, the man joined a guerrilla movement that committed attacks and kidnappings. Once he was arrested, he got six bullets in his body. In total, he was 14 years in prison, including two years in solitary confinement.
The man remains calm under all the excitement about his own personality. "Just tell the world that we are different," he told a reporter of the French news agency AFP, who was astonished that the president was lunching on his own at an eatery.