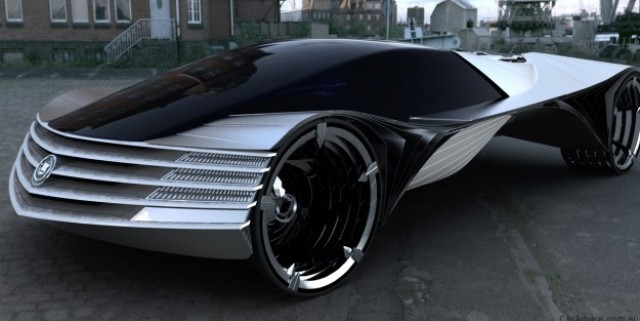 Monday July 21, 2014
Written by: tech anon
"Car runs 1 million miles on 8 grams of Thorium"…It almost sounds too good to be true. So, is it? According to a company called Laser Power systems from Connecticut it is not only possible but, in the works.
After reading the article 4 times (which can be found in the link below) I find myself asking a few questions. Now, who am I to question the claims and possible fame of this red, white and blue cutting edge company? I'm purely a voice among the anonymous masses. I lived and spent my childhood on the proverbial "wrong side of the tracks". I went to a college that specialized in industrial and mechanical processes. I work with my mind and hands together daily on anything from lawnmowers to conceptual science projects.
In theory? (A very general theory I might add) this sounds like a way to lead us into fossil fuel freedom. Watch out Duck Dodgers! Here we come!
Since the late 70's and the gas crunch of the 80's there's been an unimaginable amount of small concept companies trying their best to come up with alternative fuels and systems to get us away from fossil fuels let alone baffle us with technical marvels from the far future. Residing at the top of my Swiss cheese memory is a company called Talbert Industries. Mr. Talbert came up with ideas of achieving over 100mpg with his fuel formula but lacked a delivery system. He did what all good mad scientists do and sent his minions to gather the people and beg for support in the form of their hard earned money. To make the ever so long story short, enamored in a majesty that only Dr. Who could weave, people gave him money…including my father the carpenter and my mother the makeup saleswoman.  For the next few years updates and shareholder meetings came and went. One day an announcement arrived stating that Talbert industries had gotten notice of a very large supporter buying into the project and that the finish line was in sight. Mr. Talbert's company was never heard from again. His private investor halted all progress and the project passed quietly into the night.
Now, we fast forward to 2014 and the concept of a Thorium driven vehicle. To do some quick and realistic mathematics; while following this theory, 8 grams of Thorium could produce enough energy to  let a gasoline powered car that gets 20mpg over 1 million miles. Of course, there are no actual trials to prove this. As a simpleton I'll ask "What about hills, valleys? Altitude? Weight? Cold? Heat?" The article states "The question is not, however, "if" they can get it to work, but "when" they can get it efficiently produced. When they do, they will have a vehicle that "will wear out before the engine. There is no oil, no emissions – nothing." Quite the claim if you sit and think about it.
Hmmm…interesting. The Thorium would be used to create a laser, which would heat water which would, in turn, drive a number of mini turbines to produce electricity to drive the car. Elroy Jetson would proudly build this in his spare time from old toaster parts. In the deep, dark reaches of my mind and imagination I have no doubts that it's possible with an intangible amount of work and technological jumps. This all brings me to one question. Will it be "allowed" to happen? Will it be allowed to playfully threaten the big car companies like the Hydrogen and the Hybrid electrics have? Maybe. Will some large super-secret investor come along with the sheckles to push the project through the roof only to make it disappear because it'll affect the amount of money coming into his pocket from the big oil?
I sincerely wish you all the luck in the world Laser Power systems from Connecticut but, I must officially call shenanigans. Due to the greed and complacency of this thing we call our government and the overlordish rights they believe they have, I predict it will not happen in my lifetime unless the people smarten up, stand up and regain control…for the good of ALL. Not just some.
Links:
http://politicalblindspot.com/car-runs-1-million-miles-on-8-grams-of-thorium/