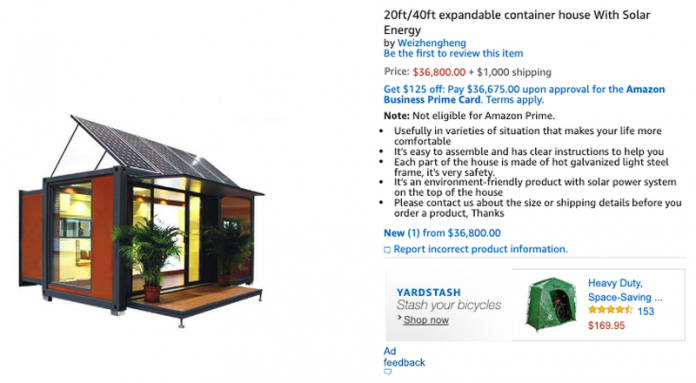 (Zero Hedge) Tiny homes are popular with millennials since their standard of living has collapsed. All thanks to insurmountable student loans, no savings, and gig-economy jobs that don't pay the bills.
Wzhgroup, a Chinese builder of container homes, has recently become a merchant on Amazon where they can ship a tiny, expandable container home within 3 to 5 weeks for a low price of $23,800 plus $1,000 shipping.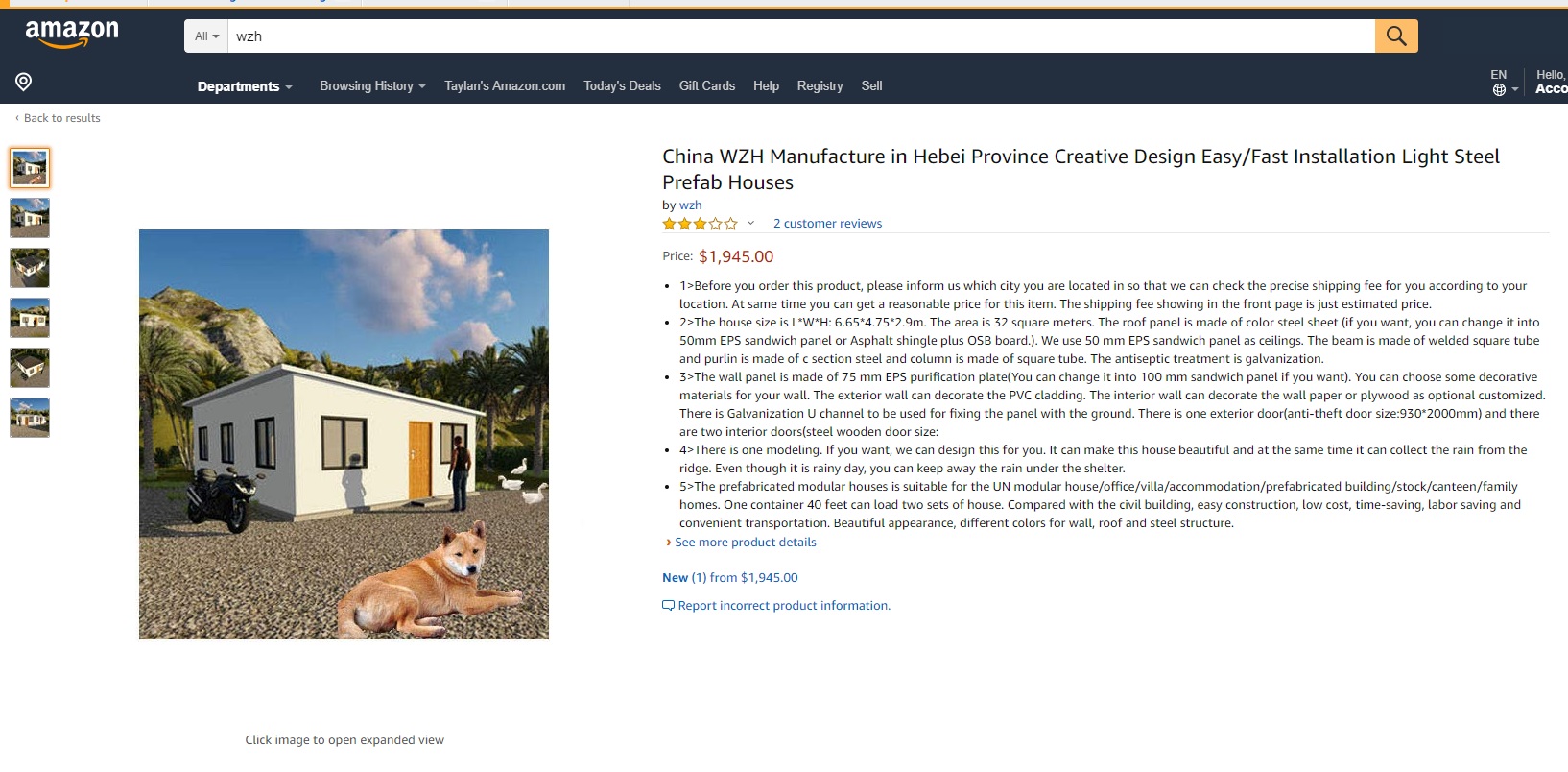 Millennials will find this tiny house appealing; it has a post-industrial feel using an old shipping container, virtue signaling with solar panels and wind power systems, an eco-friendly bathroom, and a kitchen with everything needed to make avocado and toast.
Wzhgroup's home is priced well below the US average tiny home price, and what makes it attractive to millennials: Amazon can have it delivered in a matter of weeks.

Amazon has recognized the hot market for tiny homes among young adults and has recently started selling DIY kits and completed tiny homes.
One of the first tiny homes on Amazon is a $7,250 kit that can be assembled in about eight hours.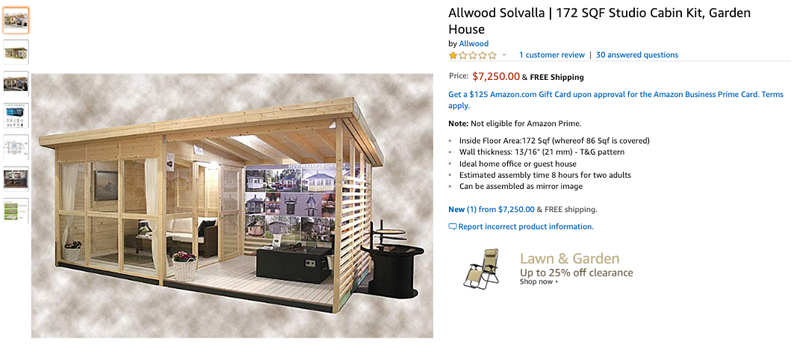 A more luxurious tiny home on the e-commerce website is selling for $49,995 plus $1,745.49 for shipping. This one is certified by the RV Industry Association's standards inspection program, which means millennials can travel from Seattle to San Diego in a nomadic fashion searching for gig-economy jobs.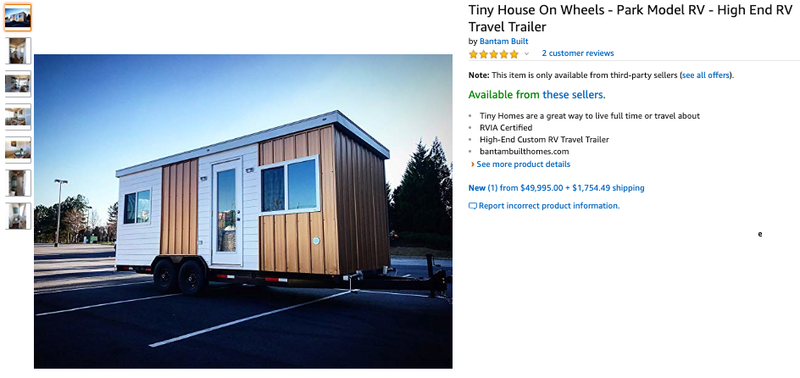 One of the most expensive tiny homes on Amazon appears to be this 399-square-foot home, features a mono-sloped roof and open-concept floorplan. The tiny home is advertised as an "ultimate vacation home or a weekend getaway" for a retail price of $64,900 plus $4,800 shipping.
With almost two-thirds of millennials living paycheck to paycheck and less than half of them have $500 in savings, we're sure this lost generation could afford at least one of these tiny homes with their Amazon credit card.
Nevertheless, the tiny home craze among millennials is more evidence that living standards are collapsing.
Have a look at the tiny homes on Amazon here: https://amzn.to/2KLyQKH