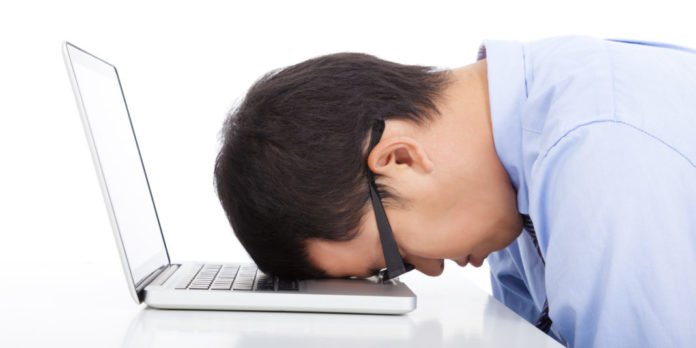 Admit it, from time to time we find ourselves dazed and confused about what to do while we are online. Especially if we have checked our Facebook and other social media feeds and have already seen the same stuff 4 times in the space of 30 minutes. While no one really knows just how deep the internet really goes, there are times that we still remain bored just staring at our monitor(s). Today, I bring you a small collection from the vastly open internet of different websites. All of the following websites have 1 thing in common: they are completely and totally useless, except for the thrill of having something to do.
1) The Useless Web: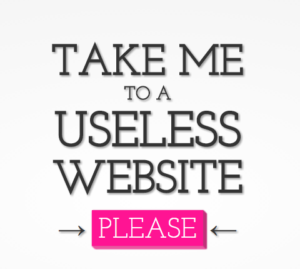 This may be one of the most useless websites online right now. For this reason, it's a small wonder the developers have dubbed it as "The Useless Web". To navigate this website, you just click on "Please" and it will take you to a random and useless website, which may or may not keep you entertained.
2) Hacker Typer: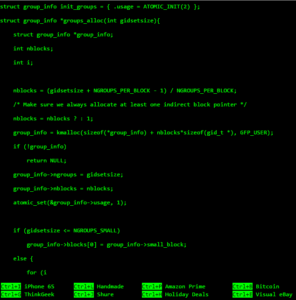 Here we have another useless website, only this time, it simulates you pretending to be a programmer. It has a black terminal style background, with a green font. You can type in random stuff on your keyboard and it will display as code in some sort of editor. However, although an experienced programmer would immediately know that the code if fake, it is still a way to pass time by, and maybe learn something about coding.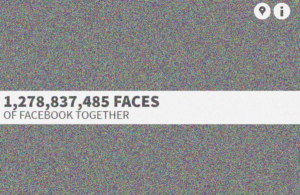 When one is bored of Facebook, what better way to reignite that passion then by browsing millions of Facebook user images on a single screen? Here we have a website that does just that! Just click on any random part of the screen and visit any of the Facebook profiles that pop-up.
4) Weave Silk: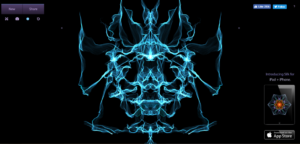 This is, by far, one of my most favorite websites. I remember back before the internet, boredom was replaced by drawing some random stuff on blank paper. Now, entering the digital era, we can perform the same tasks online with Weave Silk! You can create some amazing, electrifying artwork completely online using just your mouse. Even better yet, you can save your work, and share it on social sites, etc.
5) This is Sand: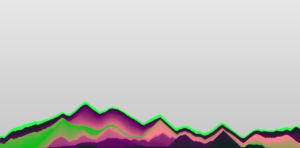 While this is almost like Weave Silk, This is Sand makes use of "Sand" effects with different colors. If you have a creative mind and take the time to learn how the system works, you can create breathtaking landscape scenes. You can press "C" to change the color of your sand; double click to constantly pour sand onto your canvas, or just hold down the left button to pour out your sand.
6) Incredi Box: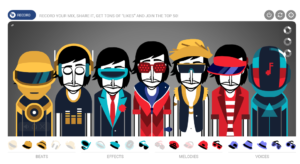 Here is another website I can't get enough of. Music is the best thing to kill time, and have a good time doing it as well. With Incredi Box you can create your own sound effects and small music clips. With just a few clicks and drags, you can have your own beat up and going in no time. For those that are heavily into mixing music tracks together to create something new, this would be the site for you.
7) A Soft Murmur: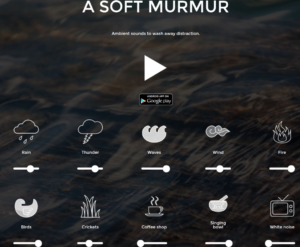 For those that enjoy the peaceful sounds of Mother Nature – rain, thunder, birds, etc. – you now have a website in which you can easily listen to specific ambient sound effects, or a selected few at the same time. This site is much like Incredi Box from above, only slightly different and with different sound effects. Just plug in your headset, and relax to the sounds of Mother Nature.
8) Nicest Place on the Internet: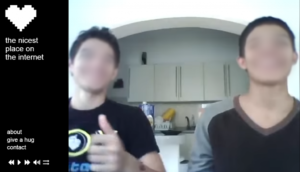 The name gives it away! The Nicest Place on the Internet is, in fact, one of the nicest places on the Internet. If you are feeling bored, depressed, sad, etc., head over to The Nicest Place on the Internet, where you will receive a ton of hugs from random people from all over the world. You can even record yourself giving a hug, so you can give other users a hug when they need it most.
9) Free Rice: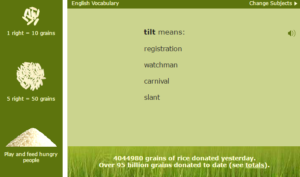 This website provides a combination of pastime and charity. This website is great for those who have a lot of time to kill. This is how the website works: the more answers you get right, the more you donate to charity. With every correct answer you get, you earn 10 rice grains, which are then donated to charities.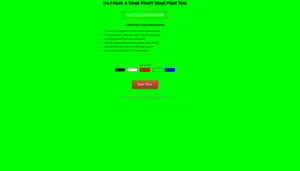 This website attempts to make your boredom a little less insane. However, if you do have a dead pixel, you will never look at your monitor the same again. This allows you to pass time by finding any dead pixels that are on your monitor. Hint for those using this site: Make sure your monitor is clean. I tried the website and found a few dots, only to realize that I had some coffee splatters on my monitor.
Resources: Useless Web | Hacker Typer | The Faces of Facebook | Weave Silk | This is Sand | Incredi Box | A Soft Murmur | Nicest Place on the Internet | Free Rice | Do I Have A Dead Pixel |
---
You want to support Anonymous Independent & Investigative News? Please, follow us on Twitter: Follow @AnonymousNewsHQ
---
This article (Top 10 Interesting Websites to Visit While Bored) is a free and open source. You have permission to republish this article under a Creative Commons license with attribution to the author and AnonHQ.com.