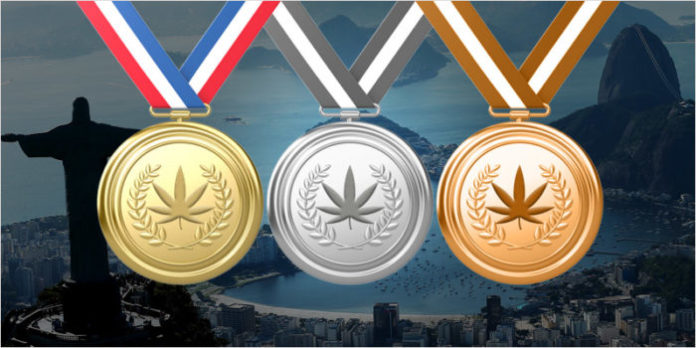 For a long time, the World Anti-Doping Agency (WADA) has taken a firm stance against marijuana use among competitive athletes. The WADA is a foundation initiated by the International Olympic Committee to promote, coordinate and monitor the fight against drugs in sports.
Initially, the WADA supported the premise that marijuana is a performance-enhancing drug that gives extra strength and power to athletes who use it, over those who do not. The foundation considers this to be an act of cheating in sports.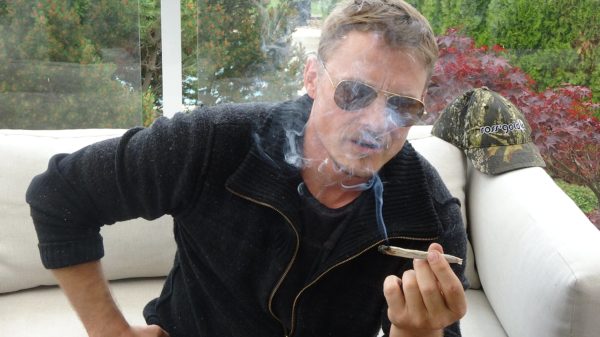 But recently, the WADA revised its decision on marijuana use. Athletes can now use marijuana, however, they are not permitted to use the drug on the very day of the competition. The WADA arrived at this decision after a study showed that Tetrahydrocannabinol (THC) and Cannabidiol (CBD), two active chemicals in the marijuana plant, have a tremendous amount of healing properties, including a deepening of concentration, an increase in tissue oxygenation and a decrease in muscle spasms before and after an activity that requires significant energy input. These benefits take place before, during and after a physical activity.
Due to this lax stance by the WADA on marijuana, prominent athletes now feel secure to openly testify about the remarkable medicinal value of the plant.
First to speak of the healing potential of marijuana is Michael Phelps. Phelps is an American swimmer. He is the most decorated Olympian of all time, with a total of 28 medals. Phelps also holds the all-time record for Olympic gold medals. At the Beijing Olympic Games in 2008, Phelps won eight gold medals, breaking his fellow American swimmer Mark Spitz's record of seven first-place finishes at any single Olympic Games. At the 2012 Summer Olympics in London, Phelps won four gold medals and two silver medals. Finally, at the 2016 Summer Olympics in Rio de Janeiro, he won five gold medals and one silver medal; this made him the most successful athlete of the Games for the fourth Olympics in a row.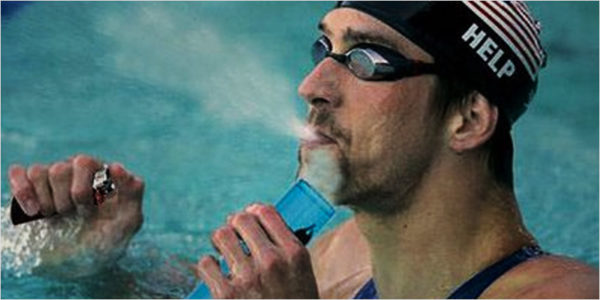 In 2009, Phelps was caught on film smoking marijuana from a bong. That was just 3 months after his historic eight gold medal wins in Beijing. Phelps was suspended for several months as a result of the scandal. After succumbing to pressure from his sponsor and the government, he publicly apologized, saying his behavior was inappropriate. But he admitted that he uses marijuana to treat his aches and pains, as it is far better than painkillers.
The next athlete to also admit to using marijuana is Usain Bolt. Bolt is a Jamaican sprinter, and is regarded as the fastest human on Earth. He has nine Olympic gold medals to his name. In fact, Bolt is the first man to hold both the 100 metres and 200 metres world records since Fully Automatic Timing became mandatory. He also holds the world record as a part of the 4 × 100 metres relay. He is the reigning world and Olympic champion in these three events. Due to his unprecedented dominance in the athletic field, he is widely considered to be the greatest sprinter of all time.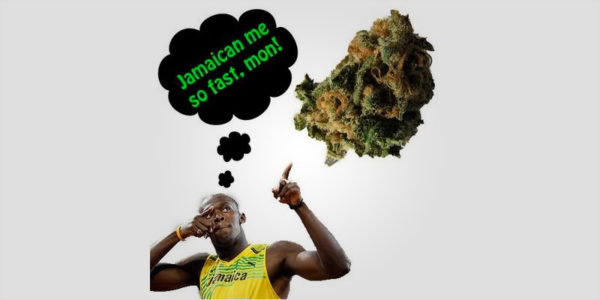 Bolt has openly admitted that as a youngster growing up in Jamaica, he occasionally used marijuana. He did not abuse the plant, but used it to nurture his fitness and bones, which has helped him to stay healthy when active in sports.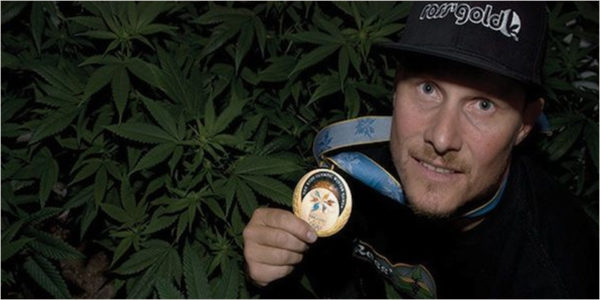 Ross Rebagliati is a Canadian professional snowboarder. Of course, he does not have the name recognition of Phelps or Bolt, but his role in the marijuana policy reform in the Olympics is huge. In 1998, Rebagliati was awarded a gold medal for snowboarding, but not before testing positive for THC. Fortunately for him, the International Olympic Committee hadn't placed marijuana on the banned substances list at the time, so they couldn't take his medal from him. Rebagliati will not hide his love for marijuana. He has eulogized the healing potential of marijuana, calling for a complete legalization of the plant.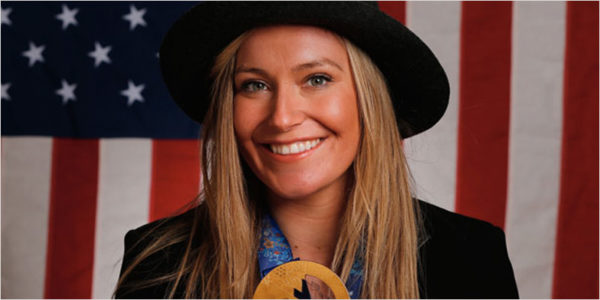 Jamie Anderson is an American professional snowboarder. She is the lone female on this gold medal top 5. Anderson won Olympic gold in the Women's Slopestyle at the 2014 Sochi Games in Russia. Though Anderson did not fail a drug test, nor was she punished for marijuana use, she has openly admitted that she is a marijuana user. She is not abusing the plant, but rather using it responsibly to take care of health challenges from her professional activity.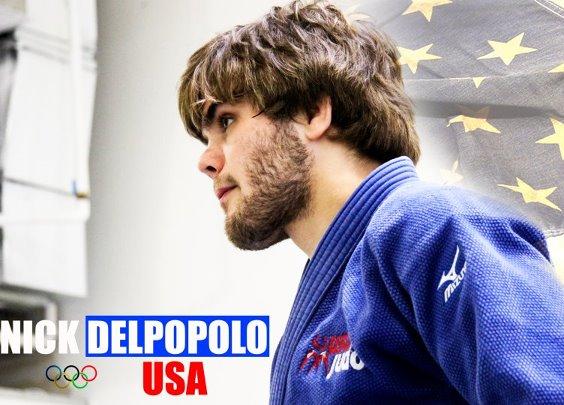 Nicholas Delpopolo is an American Judo competitor. Although he has never won an Olympic medal before, he is an instrumental competitor in Judo competitions. At the 2012 London Games, Delpopolo tested positive for THC and was subsequently banned from the games. He claimed that he was unknowingly given an edible that was laced with THC. But, of course, this is highly debatable. He might have used marijuana due to the plant's healing potential.
So, you can see that athletes are in love with marijuana. They are not using it as a performance-enhancing drug. They use it as an alternative to drugs such as painkillers, and other medications which have bad effects on the body.
Now that the International Olympic Committee is starting to loosen its position on athletes' use of marijuana, we should expect more athletes to openly endorse the full legalization of the plant in the days ahead.
---
This article (Top Athletes Who Smoked Marijuana and Won Gold at Olympics Confirm Plant's Medicinal Value) is a free and open source. You have permission to republish this article under a Creative Commons license with attribution to the author and AnonHQ.com.
---
 Supporting Anonymous' Independent & Investigative News is important to us. Please, follow us on Twitter: Follow @AnonymousNewsHQ