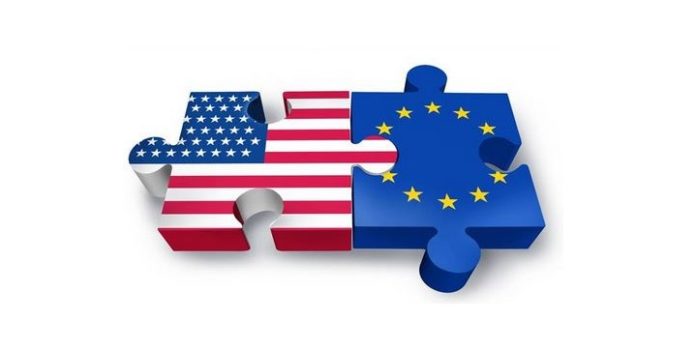 The Transatlantic Trade and Investment Partnership (TTIP) is a proposed free trade pact between the US and the EU, and it is beginning to cause anxiety and apocalyptic predictions by citizens of both sides of the agreement. These include the death of French culture, import of sub-standard, poor-quality chickens into Germany and even the obliteration of Britain's National Health Service (NHS) in favor of a featureless medicare copy.
Proponents of the TTIP claim that EU vehicle sales will more than double, Europe would be flooded by jobs and growth and US cities will line up to beg European firms to construct roads and buildings. The world would thus be forced to follow the lead of the West in this fantastical scenario.
These are some of the claims made regarding the TTIP, which is beginning to fuel a propaganda war in the realm of trade negotiations, one that is far larger than any other seen before (at least pertaining to this tortured subject)."It's the most contested acronym in Europe," said Swedish Cecilia Malmstrom, EU trade commissioner slated to take over the EU's side of negotiations. She had just made her first trip to Washington since taking up the post recently, and the TTIP forms the bulk of her work. Eighteen months and seven rounds of talks since discussions first began and nothing has been agreed upon. This has left both US and EU negotiators somewhat disheartened, with opposition gaining momentum due to "scare stories" regularly trotted out by the European media. A petition against the TTIP had just surpassed the one millionth signatory milestone and will be handed to European Commissioner chief, Jean-Claude Juncker, as a 60th birthday present. "There is mistrust," US ambassador to London, Matthew Barzun, said to the Guardian. An important EU official stated it quite differently: "[TTIP is] more sensitive politically in Europe than in the US." Over the last 18 months, both sides have started collating their wishes. This will eventually lead to hard negotiations between February and July of 2015.
"The real negotiations haven't really started yet," said Malmstrom. "But the point of the TTIP is to have an ambitious agreement. There's no point just doing the low-hanging fruit." American negotiators would like to get the agreement done inside of a year, and certainly within Obama's term as president. European negotiators seem to have the same intentions, but are certainly less focused on the relatively short deadline. "We're not in a hurry. I'm here for five years," said Malmstrom. "But if we get the skeletons done under Obama, that will be fantastic." The easiest part of the negotiations, according to negotiators, is the cutting off of tariffs and duties on goods which constitute 3 percent of their aggregate value. Eighty percent of the claimed possitive impact of the TTIP is believed to result from the reduction of non-tariff barriers. Such a move would result in the usage of similar transatlantic standards as well as standardised regulations on nearly everything. This includes food labeling, car manufacturing, electrical component manufacturing and drug testing.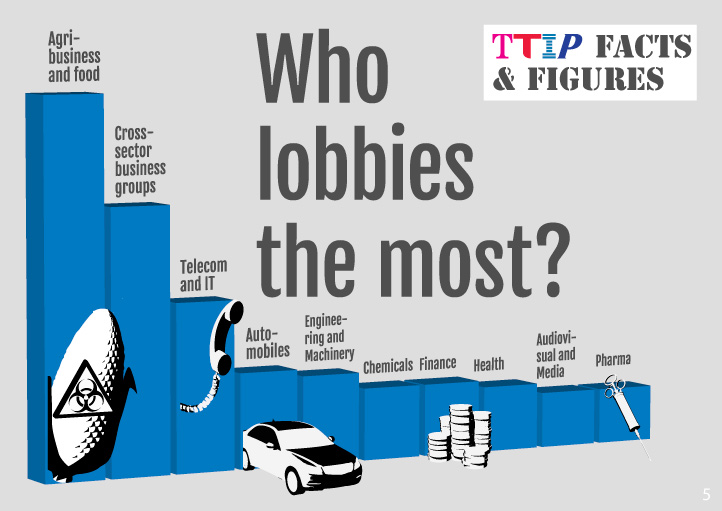 European negotiators also wish to have access to US financial services and equal access to public procurement, tendering and contracts while protecting key products and the usage of their names, such as champagne, scotch whisky and parma ham. The US side is resisting their demands. "Geographical indicators are very improtant to the EU. The US has different ideas," said Malmstrom." The Americans are a little bit surprised we think their foods are inferior. They don't understand why we feel so superior," said Marietje Schaake, Dutch liberal MEP on the parliamentary trade committee. US ambassador Balzun attempted to counter what he described as "myths" and "scaremongering" in Europe about the characteristics of the TTIP by emphasizing that there were no intentions to discuss the privatisation of public services such as NHS. According to the European commission, in order to assuage French fears of a an eventual elimination of the French film and television industry by the Hollywood and Silicon valley behemoths, audio-visual services were also excluded from negotiations. American hormone-laced beef, genetically modified foods (GMOs) and chlorine-bathed chicken would also be kept out of Europe. However, senior commission officials claim that they are losing the war against "hostile" and "emotional" public opinion that seems to have taken them by surprise. "I need to try to understand the skepticism, the fears," stated Malmstorm.
The strongest bastions of resistance reside in Germany, Austria and France. The financial crisis and European recessions of the recent past has rightly caused the common person to question the judgement of their elected officials, leading to increased fear of globalisation and a healthy distrust of multi-national corporations. The Snowden and NSA dragnet spying scandals have further eroded trust in American institutions and strained ties between the two sides. This is particularly poignant in Germany, where Americans were even found to have tapped Chancellor Angela Merkel's mobile phone. This has led to about 200 questions being tabled in the German parliament on the characteristics of the TTIP, reflecting how MPs had been finally forced to address the concerns of their constituents.
Germany represents Europe's largest exporter and seems to have the most to gain from a transatlantic free trade area: according to the negotiators, EU car exports are believed to rise 150% should the deal go through. As Europe's largest car maker, Germany might stand to benefit should their projections prove truthful.
However, another possible explanation for Germany's stance might be "complacency". Germany is content with the current state of affairs, and Merkel is wary of potential public backlash. Merkel is believed by certain pundits and reporters to be risk-averse, following public opinion polls closely. Not that populism is necessarily a bad thing, as the above-mentioned pundits/reporters might assert.
The largest hurdle in the negotiations is investor protection, or the investor-state dispute settlements system, ISDS. ISDS allows companies to bypass national courts and sue governments for damages on lost investments in extra-territorial arbitration panels.
This would appear to amount to a surrender of national sovereignty to rich MNCs, with business, and not government, setting the rules prohibiting or enhancing international trade.
Certain reporters/pundits do not believe this to be a rational expectation, although they would admit that it is a strong one. According to them, the ISDS system has existed for slightly less than fifty years, with about 9000 similar agreements operating world-wide. Although Germany seems to have practiced the system since 1969, it remains the biggest opponent of writing this system into the trade pact as well. This might, at least partially, have to do with the fact that Swedish energy giant, Vattenfall, is suing Germany for billions in damages following Merkel's decision to stop using nuclear power.
"At the end of the day there's a risk [that] this agreement is going into troubled waters because of ISDS," said Bernd Lange, German social democrat chairing the European parliament's trade committee. Juncker has said that he wants no ISDS wording in the trade agreement, while Malmstrom favors the inclusion of a "reformed" ISDS.
Malstrom was humiliated last month when Juncker's staff had contradicted her position, with Juncker removing ISDS from her remit then passing it to Frans Timmermans, the new second in command of the commission. With opposition growing widespread, Malmstorm had concluded that her only choice was to increase the transparency of the negotiations.
After an entire year of rejecting demands to publish her negotiating mandate from the EU's governments, the commission has finally acceded to the demands.
Her proposals during negotiations, though not the actual outcomes of these proposals, are to be made public with MEPs slated to be given access to previously restricted documents. However, according to Lange, only 13 out of 751 MEPs are given clearance to view the documentation. Malmstrom claims that all MEPs will soon have access, though there will still be limits to her "transparency". According to a senior official, "in a negotiation, you will have to let negotiators negotiate."
Donald Tusk, former PM of Poland, recently took office as the new president of the European Council. He singled out the TTIP as one of his key priorities for the coming year.
European negotiators argue that with world trade agreement negotiations deadlocked, the TTIP could offer a system that would force China and other emerging countries to follow their lead rather than vice versa." This is the mother of all agreements. It's a huge market and the EU needs growth desperately," said Malmstorm. "Europe's role in the world is waning. Growth will come from outside. And this will set global standards for the rest of the world." It would seem that this agreement will face continued resistance from Europeans who no longer trust the decisions of the so-called political and business elite.