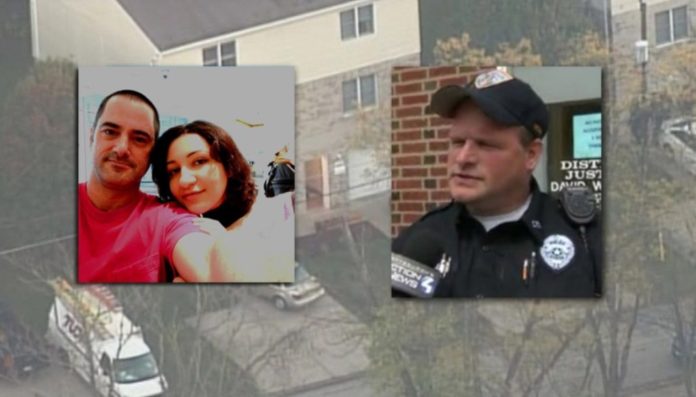 Two Pennsylvania police officers were gunned down this week, in what police are describing as an ambush style attack. Officer Scott Bashioum was killed at the scene while his partner, Officer James Saieva, was taken to a local hospital and remains in a stable condition. The gunman, Michael Cwiklinski, had apparently murdered his wife and fired on officers from a second floor window, upon their arrival. Despite the clear signs surrounding the shooting, police seem unable to determine a motive.
Officers had been dispatched to Cwiklinski's residence for a report of a domestic dispute. There isn't much to tell after that. Police were fired upon while exiting their vehicle in a textbook ambush style attack. According to a firefighter on scene, "When it first started, one was bleeding badly. The shooter had everyone pinned down when they were trying to get him."
According to reports, Cwiklinski had posted 'anti-religious' content on social media, however, no one has commented on whether or not there is a link between the two or its relevance to the shooting. Despite the growing wave of anti-police sentiment in our society, police are scratching their heads as to what could have motivated Cwiklinski to commit such a heinous act.
One surprising aspect of how the media handled this case, was the fact that at no time was the 'war against police' mentioned in any of the initial coverage. Police ambush style killings are up this year to 16. In total, ambush style killings are up 167% from 2014. This case should have garnered the same attention that Dallas did, however, the shooter was white this time. Had the shooter been African-American, it would undoubtedly have been labeled a hate crime and an act of 'Black Lives Matter.' As Cwiklinski doesn't fall into that category, this incident has seemingly been swept under a racial rug. The Blue Lives Matter folks haven't touched this story because its narrative doesn't fit with what they attempt to portray. The lack of mainstream media coverage of the shooting, and the attitudes toward this shooter are just another example of the double standards that the African American community endures.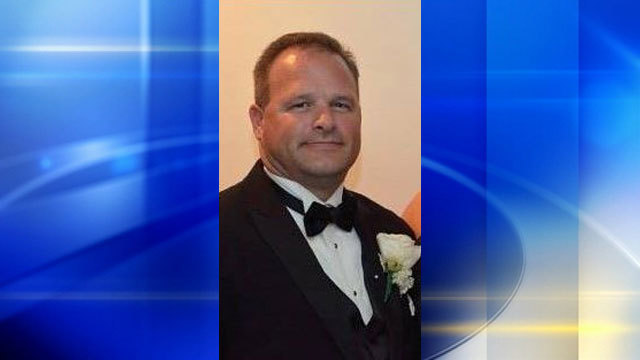 Along with being a cop killer, Cwiklinski apparently had explosives that he attempted to detonate inside his house and vehicle parked in the driveway. So, Cwiklinski kills two cops, is a gun enthusiast, and makes homemade explosives in his spare time. Cwiklinski also had an SUV, which police say was loaded with propane and acetylene tanks. The police sent a robot with a camera into the house; it locates more propane tanks and a lit torch. It's difficult to say why police haven't been able to determine Cwiklinski's motives, as it seems pretty obvious that he was an anti-government extremist, in his own right. He had previously been arrested for domestic violence against his now deceased wife, and had a restraining order filed against him. Unfortunately, it did little to protect her in the end.
Sources: USA Today, Police One.
---
This article (Two Cops Gunned Down in Ambush Style Attack – One Dead, One Hospitalized) is a free and open source. You have permission to republish this article under a Creative Commons license with attribution to the author and AnonHQ.com.
---
Supporting Anonymous' Independent & Investigative News is important to us. Please, follow us on Twitter: Follow @AnonymousNewsHQ