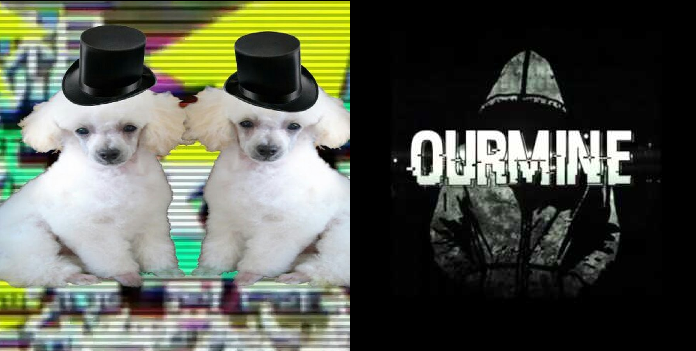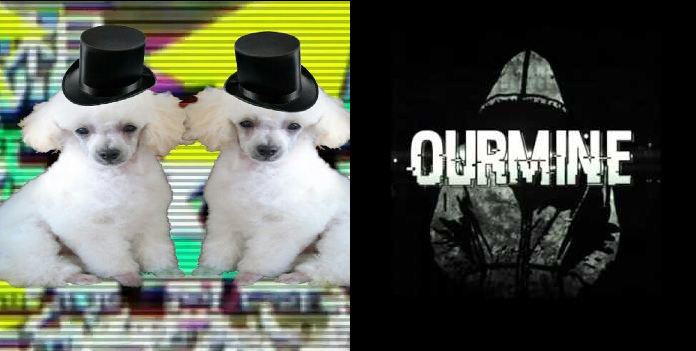 Poodlecorp and Our_Mine hacking group have burst onto the scene in recent months, DDoS'ing servers and hacking into accounts around the world. No one seems to know much about these two mysterious groups, but they certainly have got people talking – particularly over the last few weeks.
As Lizard Squad has faded into the background over the last half year, Poodlecorp is quickly taking their place as the leading DDoS'er group in the world. Poodlecorp made international headlines the other weekend, to the outrage of many, taking PokemonGo servers offline for several hours on two different occasions. Poodlecorp claims this attack was only a "test," and the group is planning a much larger scale attack sometime in the near future. As reported by Techworm, PoodleCorp now promises to take PokemonGo servers offline August 1, 2016.
PokemonGo #Offline#PoodleCorp

— PoodleCorp (@PoodleCorp) July 16, 2016
Poodlecorp appears to be an all black hacking group, which officially lists only 6 members – ch3wtoy xo antichrist milkb0ne shadowpoodle black – with user XO being sited by news sources as the founder/leader. Hidden in the script of all their hyperlinks, the group encodes the word "nigger" for no apparent reason and if you copy a link from their page, this word will be spammed throughout your article, hidden in the coding, unless edited out – completely harmless, just random. The group itself is just over a month old at the time of this article, with their first attack having been launched June 22nd, 2016.
Poodlecorp Victims To Date
– WatchMojo – 06/22/2016
– RedMercy – 06/23/2016
– iiSuperWomanii – 06/25/2016
– LeagueOfLegends – DDoSed – 06/26/2016
– LinusTechTips 06/28/2016
– Battle.net – DDoSed – 06/28/2016
– 21savage 07/03/2016
– LeafyIsHere 7/04/2016
– StreamMeDDoSed – 7/06/2016
– h3h3 – Abused – 7/09/2016
– PokemonGo -DDoSed – 7/16/2016
Then we have the Our_Mine hackers who have been "testing" Internet users' security, dating back to last winter. After a brief hiatus this spring – which we will get to in a moment – the group is back with a vengeance. Our_Mine has most recently made international headlines after hacking a slew of high profile celebrities and technology executives, including Facebook's Mark Zuckerberg, Google's Sundar Pichai and Spotify founder Daniel Ek.
At the beginning of June, the group even DDoS'ed WikiLeaks, taking the site down for several hours. Julian Assange himself went on to address the group, telling them if they ever want to move up to the big leagues and "show your skills, then don't waste your time with DDoS. Find us interesting mail spools or docs and send them to [WikiLeaks]. That'll have a much greater impact."
Before their rise to mediocrity, the group began by hijacking people's Youtube, Twitter, Minecraft, Skype, Instagram and banking accounts – then boasting about it on Twitter. Their trademark became hacking into an account and jokingly asking the owner if they wanted any security advice – something they continue to this day.
The group started out as a blackhats, breaching peoples security and then ransoming the accounts back for money, but more recently, after the group was re-launched a few months ago, they have become more white/grey hat. Speaking with Wired Magazine, one of the leaders stated "We don't need money, but we are selling security services because there is a lot [of] people [who] want to check their security. We are not blackhat hackers, we are just a security group…we are just trying to tell people that nobody is safe."
Last January, in response to the wave of hacking by Our_Mine, Anonymous launched #OpCollapsedMine – an initiative to take the group down. It was popularly reported that Our_Mine was based out of Saudi Arabia, after AlexPro and online sources published an article stating he had found the IP of their Skype and traced it back to this country. This information was never confirmed and never amounted to much of anything. It was not until a couple weeks after this, that the group was officially taken down.
Led by BlackScriptVirus, founder of Blacksec, Anonymous was able to uncover 5 Gmail accounts, a list of sub-domains from their website, and three leaders of the group were doxed – including phone numbers, Skype/Facebook accounts and IP addresses. Out of respect, we will not release the dox document, but what we can tell you is that the information was passed along to the Anonymous Intelligence Agency, who then passed along the information to Interpol and the Domestic Intelligence Service in Germany.
Within 36 hours of this information being submitted, Our_Mine's Twitter account was suspended and their web site was removed from the Internet. #OpCollapsedMine was considered closed. No one heard from OurMine for months, until the group relaunched with a new account, new site and a less criminal attitude sometime this spring – likely by the remaining hackers of the group not previously exposed by #OpCollapsedMine. Blacksec did not respond to a request asking if they were looking into the group any further.
---
You want to support Anonymous Independent & Investigative News? Please, follow us on Twitter: Follow @AnonymousNewsHQ
---
This article (Two New Groups are Taking the Hacking Community by Storm) is a free and open source. You have permission to republish this article using a creative commons license with attribution to the author and AnonHQ. Join the conversations at www.anonboards.com.
---