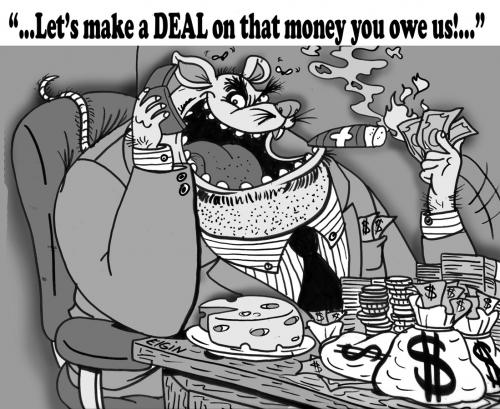 If you are like many Americans you have experienced debt collection calls. This can be annoying and if left unresolved might become an everyday occurrence. As frustrating as these calls remain, there have been some restrictions in place to limit them. Inside the 2015 budget bill passed this Wednesday includes a new provision making it legal for debt collectors to spam mobile devices with unlimited amounts calls and/or texts about collection matters.
As Shahien Nasirpour first reported, "the measure in the potential budget deal (Section 301) would amend existing law to allow companies to use auto-dialers when they call borrowers' cell phones — even when federal student loan borrowers haven't consented to them, and even if the borrowers will be charged for them." Under the TCPA (Telephone Consumer Protection Act) texts, pre-recorded messages or calls made utilizing auto-dialers were forbidden to be made to mobile devices. This is what section 301 changes. Prior to this new legislation auto-dialers were only legally allowed to dial 'land lines', now your cell phone is fair game.
As anyone in business will remind you any action takes resources to accomplish. Resources cost money and to get anything done, takes a certain amount of money. So, how much money does it take for couple paragraphs and a congressional amendment within a budget bill? About 220,000$. This is the amount payed by student loan companies to hire the lobbyist group known as Brownstein Hyatt Farber Schreck to successfully advocate for the inclusion of Section 301 into this years 114 page long budget bill.
The average American has over 7,000$ in credit card debt. The average 'American homeowner' owes about 164,000$ to banks on their mortgages. The average American has nearly 29,000$ in student loan debt. Over the last 6 years, the unemployment rate of college student graduates has fluctuated between 26 – 30%.  The national unemployment rate is 10.5%. It is no secret in 2015 that America is a nation of debt. The Average American citizen is drowning in debt. So what is our governments solution? Give more rights/freedoms to banks to collect more debt (money).
The news this week is ironic in way for me. Just last week Anonymous announced a nation telephone protest scheduled for November 6, 2015. Our government wants to allow banks to spam our phones with unlimited calls and texts? We shall repay them the favor. Nov, 6 remember to call up Congress and tell them how you feel.
---
This article "U.S. Congress Just Made It Legal for Banks to Spam Your Phone" is free and open source. You have permission to republish this article using a creative commons license with attribution to the author and AnonHQ