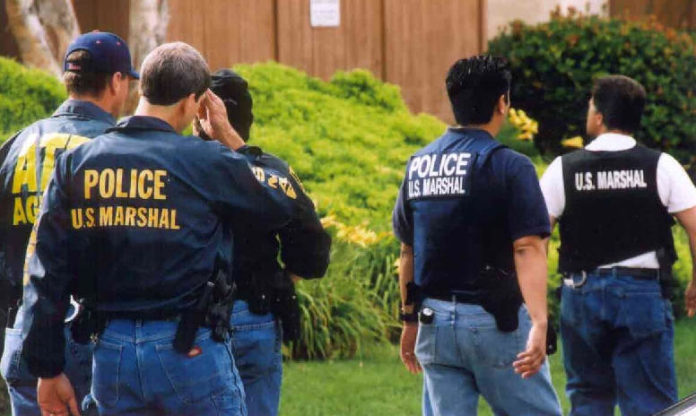 Jasen Scott Ramirez was walking away from his father's funeral at a church in Douglas Wyoming, when he was gunned down by deputies of the U.S. Marshall's Service. Ramirez was wanted on felony drug and gun charges. Ramirez can be labeled as one of the latest victims of police violence.
In the case of Jasen Ramirez, witnesses on scene stated that shots broke out from nowhere. One witness on scene stated that she heard the shots and then saw Ramirez leaning against a car. No one on scene saw Ramirez with a gun.
The Marshall's Service has been tight lipped about the incident. The names of the deputies on scene have not been released. No statements have been made as to why the shots were fired, or whether or not a gun was ever seen or collected. The lack of information coming from the Marshall's Service is an indicator that they don't want certain bits of information getting to the public. In other words, they are in recovery mode. If there was a clear and present threat to the deputies on scene, a detailed statement of events would have already been released to alleviate public concerns.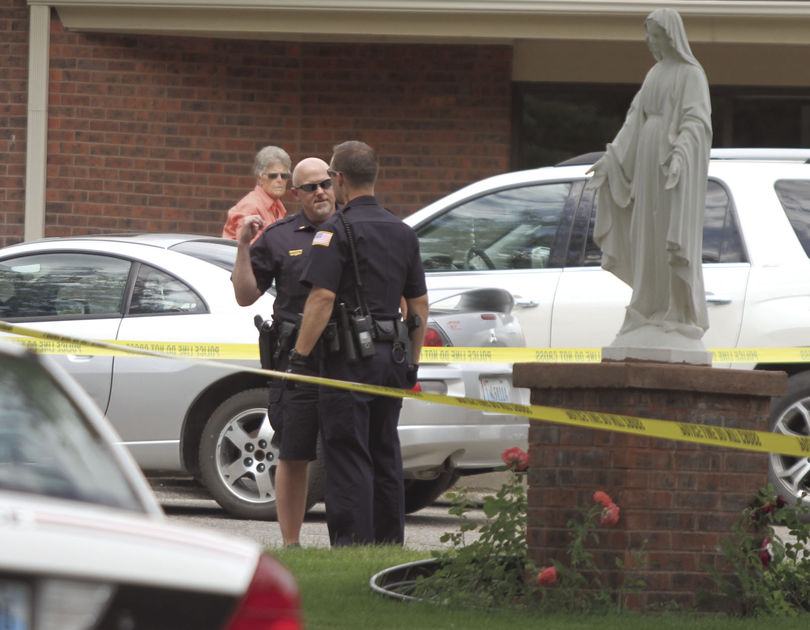 Ramirez was shot by undercover plainclothes deputies, who were on scene to apprehend him for the outstanding warrant. Police have been known to crash funerals in attempts to pick up fugitives, as they know to a degree of certainty that their suspect will be there. This tactic was used at the funeral of Eric Garner. Police arrived to arrest Calvin Bryant, a Garner family friend who was outspoken in the press. The arrest was obviously an act of revenge for his media presence. Police have no qualms about exploiting these times of grief and mourning to make arrests. Bryant was taken into custody for an unrelated misdemeanor warrant.
The Catholic Diocese of Cheyenne Wyoming released a press statement in regards to the shooting.
"We are saddened by the untimely loss of life in any circumstance. But the fact that this happened following a funeral liturgy when friends and family members were already grieving and outside of a house of worship, where people seek solace, makes this situation all the more troubling," the press release read. "Even in the face of growing violence in our culture, we expect as a civil society and encourage as a community of faith, that we make a stronger commitment to peaceful resolutions and enforcement of laws and a demonstration of greater respect for human life and the common good."
Ramirez bonded out of jail after being busted for possession with intent to sell 50 grams of methamphetamine, as well as a gun charge. The courts decided they wanted to hold him without bail, but he had already been released.
Deputies arrived to the funeral and apparently confronted Ramirez in the parking lot. No details of the shooting are available, as no one on scene directly saw the shooting or events leading up to it. The Marshall's Service isn't talking, either.
This is yet another case, which highlights the disproportionate response officers resort to for crimes not deserving of the ultimate punishment. Ramirez was unarmed and fell victim to police, who again assumed the role of judge, jury and executioner.
The Marshall's Service press statement was vague, only stating that during the attempted arrest, Ramirez was shot. They advise the incident is under investigation.
Sources: News Vice, Douglas Budget.
---
This article (U.S. Marshall Service Guns Down Unarmed Man at Father's Funeral) is a free and open source. You have permission to republish this article under a Creative Commons license with attribution to the author and AnonHQ.com.