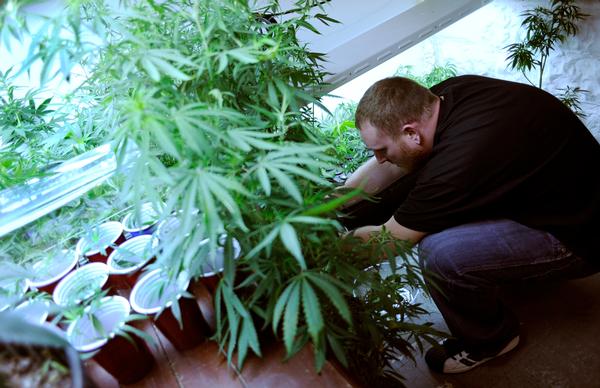 Written by John Vibes at trueactivist.com
Life just got a bit easier and free for cannabis users in the UK, after the country's National Police Chiefs' Council announced that they will stop arresting small-time cannabis farmers, and will no longer be diverting their resources towards investigating marijuana grow operations. Presumably, depending on the size of the crop, if they happen to come across a marijuana farm at the scene of a crime, or if they find one during another investigation, they will still likely arrest and charge anyone that they can.
However, in a recent statement, Sara Thornton of the National Police Chiefs' Council said that marijuana operations in people's homes would likely be destroyed, and their names would be put in a database, but they would not be arrested.
Thornton denied that this had anything to do with an unofficial decriminalization of the herb, and blamed the recent change in policy on dwindling police budgets. She also said that the police will no longer be responding to people's homes when they are robbed, due to budget cuts and lack of police resources. While it is good news that nonviolent offenders will not be thrown in cages for victimless crimes, it seems that the police will be paying less attention to violent criminals as well, such as thieves.
"If you've had a burglary and the burglar has fled, that we won't get there as quickly as we've got there in the past. Of course, we will still want to gather evidence, but we might do it in different ways," Thornton told The Daily Mail.
Large scale cannabis operations are still in danger though, Thornton said that these cases would be dealt with according to their scale.
"That might depend on the circumstances. What we need to do is respond in proportion to the nature of the offense. It has never been a top priority to go looking for cannabis in people's houses. It is however against the law. If somebody was caught they would be dealt with at the very lower end of the scale. What we are most concerned about is organized crime, those growing cannabis on an industrial scale," Thornton said.
Slowly across the world the governments and police forces are beginning to lose the drug war, against those who have defied these illegitimate laws and risked imprisonment to live as free people who are able to make their own decisions.