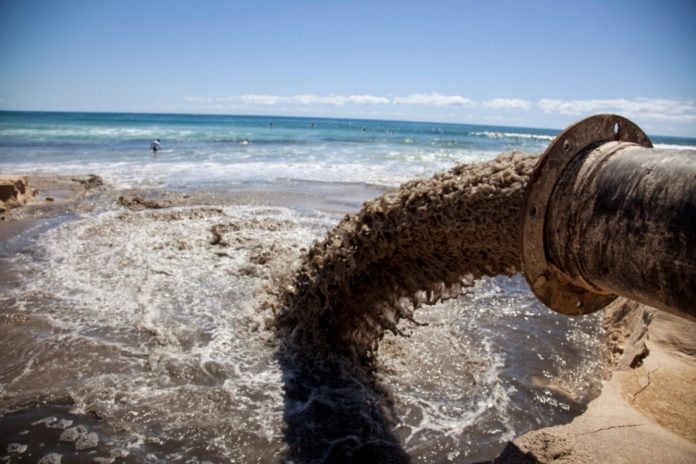 Last week, EPA officials were warned in a letter sent by attorneys for the Center for Biological Diversity that their latest plans were in violation of federal law.
The letter follows the Environmental Protection Agency (EPA) draft plan – based on outdated data – of dumping wastewater from fracking into the Gulf of Mexico. The wastewater, known for its toxic chemicals, would adversely impact not only the water quality of the Gulf, but marine wildlife.
"The EPA is endangering an entire ecosystem by allowing the oil industry to dump unlimited amounts of fracking chemicals and drilling waste fluid into the Gulf of Mexico," said Center for Biological Diversity attorney Kristen Monsell. "This appalling plan from the agency that's supposed to protect our water violates federal law, and shows a disturbing disregard for offshore fracking's toxic threats to sea turtles and other Gulf wildlife."
The attorneys argued that the EPA would be in violation of the Clean Water Act if the draft is finalized. Furthermore, they argued that the scientific community is yet to fully understand how offshore fracking chemicals and acidizing operations impacts on the environment and human life – chemicals known to be toxic.
The fracking process involves breaking up rock formations and sand to clear a pathway for oil and gas. Chemicals, sand and water are pumped into undersea wells by extreme pressure to assist this method and hydrochloric acid is also used ("acidizing") where offshore drillers treat the wells.
Under current EPA draft permits, offshore drillers are permitted an unlimited dumping of acidizing and other fracking chemicals, provided they are mixed with wastewater that returns from the undersea wells. Although they're to meet standards: no oil and toxicity standards, the companies are only required to test the wastewater a few times a year, leaving it open to abuse.
In a 2014 report by the Center for Biological Diversity, "at least 10 chemicals commonly found in fracking wastewater could harm or kill marine wildlife such as sea otters and fish," reports Truth Out.
Donald Trump, who 'overhauled' the EPA after his inauguration, promised in a recent Conservative Political Action Conference speech, expressing his support for the advancement of fossil fuels.  "We're preparing bold action to lift the restrictions on American energy, including shale oil, natural gas and beautiful clean coal and we're going to put our miners back to work," Trump said.
In May last year, Trump also asked U.S. Republican Congressman Kevin Cramer of North Dakota to help draft the energy policy. Cramer, a climate change sceptic and "ardent drilling advocate," reports Reuters, intends to reverse heavy fracking regulation and relax laws for energy producers.
The Center for Biological Diversity has in the past, succeeded in halting polluters and enforcing environmental regulations through legal action. Currently, a lawsuit is in progress against fracking agencies in the Santa Barbara Channel under the Endangered Species Act. The Environment Defense Center (EDC) is also pursuing a similar lawsuit.
According to the EDC, the lawsuits, are due to incomplete environmental assessments that never engaged in consultation with the Wildlife Service or US Fish, among others.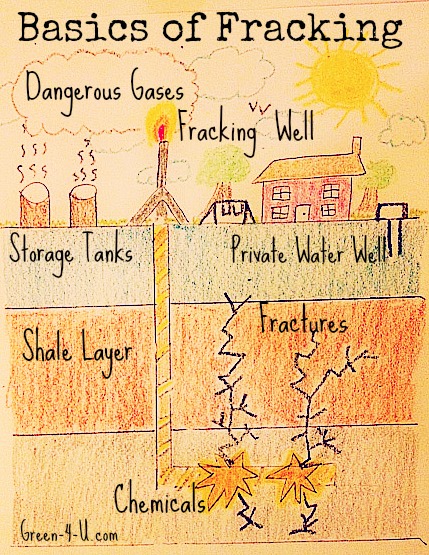 "The government's own analysis identifies potential threats from fracking and acidizing to many threatened and endangered species," said staff attorney at EDC, Maggie Hall. "Local wildlife risk exposure to toxic chemicals in [fracking flowback fluids], collisions with vessels delivering chemicals to offshore platforms, and harm caused by the heightened risk of oil spills, among other concerns."
According to the EPA, however, there is little to worry about because of the amount of wastewater diluting the chemicals before they are pushed out to sea. The data the EPA is using to support these claims is dated, however, with 'supporting' documents written in the 1980s and 1990s.
According to the Truth Out report, the "most up-to-date list of offshore fracking chemicals is now 15 years old" and regulators are "currently" working on updating it.
However, Monsell argues the EPA's permit modifications, dating back to 2010, where regulators approved over "1,500 frack jobs at over 600 Gulf wells" were the federal agency "rubber stamping" permits.
"It's the EPA's job to protect water quality from offshore fracking, not rubber-stamp the dumping of the wastewater from this dangerous, disgusting practice," Monsell, the Center's attorney said.
---
This article (Unlimited Dumping of Fracking Wastewater into Gulf of Mexico Okay, Says EPA) is a free and open source. You have permission to republish this article under a Creative Commons license with attribution to the author AnonWatcher and AnonHQ.com.
---
Supporting Anonymous' Independent & Investigative News is important to us. Please, follow us on Twitter: Follow @AnonymousNewsHQ