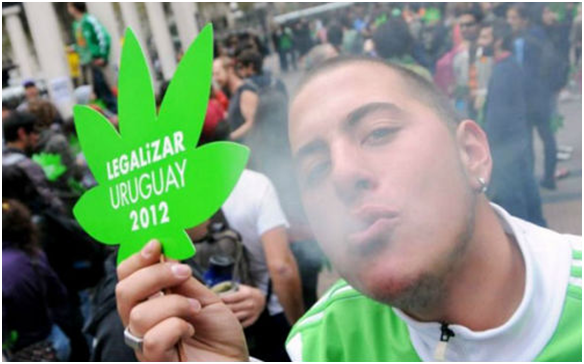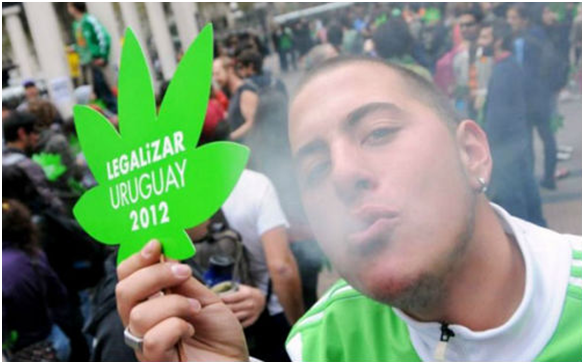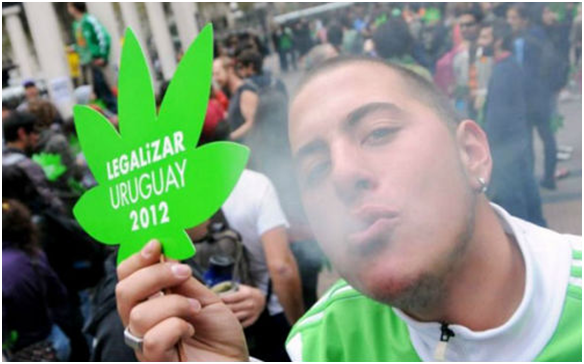 Above : One of Mujica's supporters
The 79 years old and 40th president of Uruguay has now a chance to win the Nobel Peace Prize. The main reason behind his nomination is his campaign for legalization of Marijuana as an instrument of peace, which started in 2012, in his country.
Below are two interesting graphs showing the opinion of USA citizens on the legalization of marijuana, by age and political views.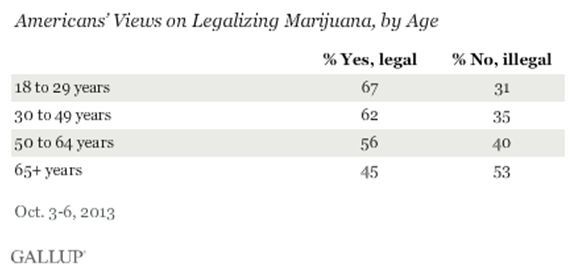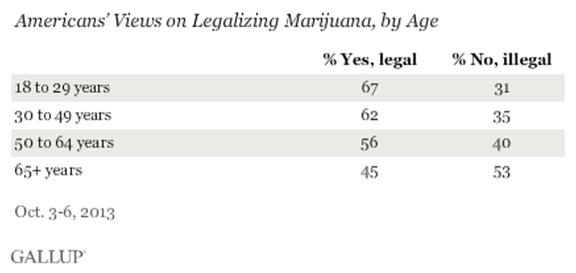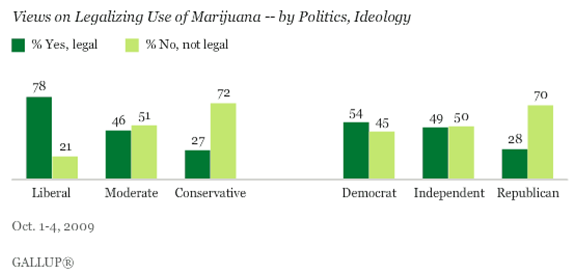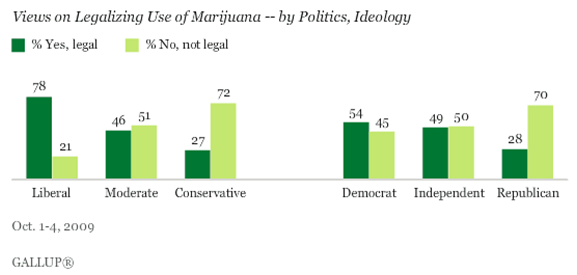 In conclusion, it seems like young adults who vote Liberal are most likely to vote in favor of the legalization of marijuana usage.
Some may say legalization of cannabis would bring nothing great to society but according to http://sandiegofreepress.org marijuana could be quite interesting for economy. First, there would be taxes on the product, which hit the Cartels where it hurts the most. Secondly, jobs and business opportunities would be created.
On the other hand, studies have shown that marijuana usage on a refular basis can cause serious brain damage and other side effects such as reduced resistance to common illnesses, growth disorders, reduction of male sex hormones and many others.
The production, usage and production was finally legalized in Uruguay on December 10th, 2013 by a 16 for and 13 against vote in the Senate.