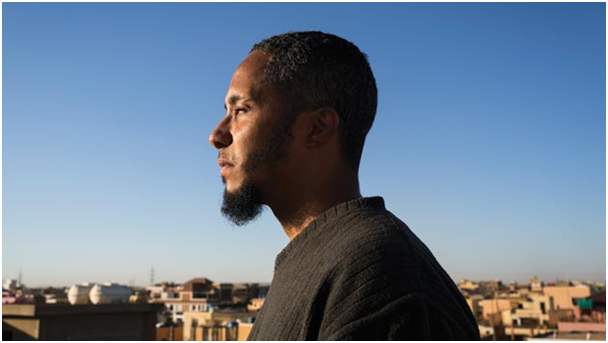 Written by: Anonymous Singer
On July 1, 2009, Sandra Mansour's daughter-in-law, Nasreen, and Nasreen's husband, Naji Mansour, had been detained by the security bureau in the Sudanese city of Juba. When Sandra was desperately trying to find out where the couple was being held, she got a call from Nasreen that she had been released but that Naji was still imprisoned. He was being held in a dark, squalid basement cell, with a bucket for a bathroom and a dense swarm of mosquitoes that attacked his body as he slept. Nasreen was unfamiliar with Juba and therefore she could only offer small details such as the blue colour of the building where they had been held.
As Sandra and her daughter Tahani were looking for Naji in Juba, they found out that criminal activities are commonly committed such as violent muggings and car thefts, and that the evening is the moment for criminals.
"It was a very crazy thing to do," Sandra later recalled.
Naji was landed in the crosshairs of the FBI and from this moment the family's life changed. For several months, Naji had been repeatedly interviewed by American authorities, detained and interrogated by Kenyan counterterrorism police, and forced into exile in Juba. Now he had vanished into a basement dungeon.
Naji was locked up in a Sudanese intelligence facility near a rocky outcropping called Witch Mountain. There, he was questioned continuously about whether he had links to terrorism or Al-Qaeda. The Sudanese interrogators questioned him, while he could hear the other prisoners shouting because they were beaten, and threatened him with death if he would not tell the truth.
Two weeks later, Naji was escorted from his cell into a clean, bright room, where he met an FBI agent he had met before. The agent told Naji that he could end his nightmare.
"Help me help you," he said.
US citizens who are suspected of (often false accusations) ties to terrorism are detained and questioned abroad by foreign security services.
The FBI acknowledges that foreign governments sometimes arrest Americans based on information the bureau provides.
"If a guy the Saudi government suspected of terrorism travelled to the United States, we'd want to know. So it's only fair that we tip off the Saudis—or the Yemenis, Sudanese, or Egyptians—when an American suspected of terrorist ties enters their country", explained an FBI source.
However, there is a thing the bureau does not want to say. Which is that the counterterrorism forces in many countries are funded and trained by the United States, and therefore the FBI's suggestions have become more like orders.
"Often it has been US officials who do the real questioning, and sometimes the prisoners have been tortured and abused by their foreign captors". Unlawful detention and cruel treatment is wrong when the US government does it, and it's just as wrong if the United States asks another government to do it", says Hina Shamsi, an American Civil Liberties Union lawyer who works on the issue.
But Naji discovered that the US government can do a lot more than just lock you up in prisons; it can reach deep into a family's life, upending relationships, destroying livelihoods and leaving citizens stranded far from home without recourse or explanation.
Background information
Sandra had grown up in Providence, Rhode Island. She left it on a backpacking trip in 1973, at the age of 21. Later on, she married a Sudanese economist, Ali Mansour, and together they lived and worked around the world.
Naji was born in San Diego in 1976. His family consisted of 4 members, including himself. His father was an economic consultant to governments and businesses. Naji attended grade school on an American compound in Saudi Arabia and part of high school in a Crusades-era castle in Malta. At the age of 20, the family moved to Nairobi. All four Mansour children attended American colleges and two of them now live in the United States. One of Naji's brothers joined the Marines and served two tours in Afghanistan.
Although he has spent most of his life abroad, Naji is an American by birth, by law, and by culture. Naji was raised Muslim, but he was not very religious as a child and did not pray regularly until the age of 18. He was more interested in pan-Africanism.
"The idea that a united Africa could be independent from foreign intervention, and people's lives would improve", Naji said.
In 1998, Naji dropped out of school and married a young Ugandan woman named Shamila. They moved to England and they got a daughter, but without legal residency he could not find work, and Shamila eventually returned to Uganda and gave birth to their son.
Naji moved back to Nairobi in April 2000 in hopes that Sandra, then working as a housing and travel coordinator for USAID (she supervised luggage handling during then-first lady Laura Bush's May 2007 visit), could set him up with a job at the US Embassy.
In 2002, Naji and Shamila divorced. Soon after that, he married Nasreen and they started a family together in Nairobi.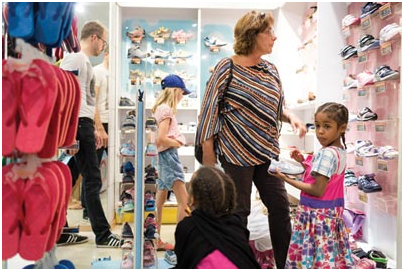 Sandra Mansour shops for sneakers with her graddaughters in Nairobi. Until December, she'd been blocked from entering Kenya for two years.
The story
Naji spent 2008 working for a tech company in Dubai. A week after returning home from Dubai, he got a call from a guy named Muhammad whom he barely remembered. He told Naji that a couple of friends are coming over and Naji had to put them up.
A few days later, the men had arrived; Bilal el-Berjawi and Mohamed Gamal Sakr, both 24-year-old grad students who had traveled to Kenya to study the farmers who grow khat, a mild amphetamine that's legal there. But they seemed to do little other than hang around.
After a week, Naji gently inquired when Berjawi and Sakr would be moving on. They told him they were waiting for their families to wire some money to continue their travels and research.
On February 23, 2009, a bit more than two weeks into the pair's visit, dozens of armed men surrounded the house. The men said they were with Kenya's counterterrorism police, a special American-funded unit. She called Naji and Nasreen as the police burst into the compound, arresting Berjawi and Sakr and confiscating computers belonging to Naji.
Nasreen rushed home while Naji contacted Al-Amin Kimathi, a prominent lawyer and the head of Kenya's Muslim Human Rights Forum. Naji had volunteered for Kimathi's organization, where he helped to investigate the detention and rendition of Muslims who had been arrested in Kenya as they fled Ethiopia's US-backed invasion of neighboring Somalia.
Some of the detainees were militants affiliated with the Islamic Courts Union, which spawned al-Shabaab, the terrorist group that pledged fealty to Al Qaeda in 2012. But many were simply refugees attempting to escape the violence.
Naji asked Kimathi to help him obtain an official document that would make sure that he would not be deported, because he did not have a Kenyan passport. Then Naji turned himself in for interrogation. Nasreen was also arrested; she was held for 30 hours before being released without charges.
The Kenyan police told Naji that Berjawi and Sakr had been plotting a terrorist attack, perhaps targeting the Westgate, Nairobi's fanciest mall. The two men were deported to the United Kingdom, but soon returned to Africa.
In 2010, the UK revoked their citizenship for alleged ties to terrorism, and both were later killed by US drone strikes in Somalia where, the British government said, they had joined al-Shabaab.
Naji was questioned about his ties to the terrorists, whom he told his interrogators he barely knew. They also confronted him with terrorism-related files that were discovered on his computers. Some were mundane, such as research papers and think tank studies about Islamic extremism, but others were more suspicious, like martyrdom videos and al-Shabaab propaganda. Naji said that he was not a terrorist, but was fascinated by the causes of terrorism and curious about how the religious doctrine of jihad was used to justify it; in his spare time.
Following two days of questioning, the Kenyan authorities let Naji go. Sandra suggested that he reach out to the US Embassy, where she had many contacts, to report what had happened and clear up any suspicions about his ties to Berjawi and Sakr. She connected him with a diplomatic security officer named Michael Fogarty. When they later met at the embassy, Fogarty asked Naji if he would "consider speaking to some law enforcement." Then he brought in a heavyset, blondish man he introduced as Jeffrey Roberts, the embassy's deputy regional security officer. Roberts, in turn, ducked out and came back with two FBI agents. The shorter, dark-haired one introduced himself as Mike Jones. The FBI told Mother Jones, which is a pseudonym, that because of the agent's role in the "recruitment of sources" overseas for counterterrorism work, revealing his identity would put him at risk.
Naji recounted the story of how Berjawi and Sakr had come to stay with him. Instead, Jones grilled Naji about Kimathi, his acquaintance from the Muslim Human Rights Forum, and inquired about one of Nasreen's distant cousins, a man named Omar Awadh Omar, who is currently being prosecuted in Uganda for helping orchestrate the 2010 bombings in Kampala that targeted soccer fans watching the World Cup finals.
After about an hour, the conversation wrapped up; Naji agreed to sit down with Roberts again later that week.
Roberts showed up to their next meeting and had a proposition. He said, 'We want you to work with us. You have what it takes. You're the perfect candidate.'
Naji thought that Robert was joking, but this was not the case. Robert said, 'We can give you rewards for information, or we can put you on full time. But that would require a continuous flow of information." Naji understood that his houseguests had placed him under a "cloud of suspicion, but Roberts was not interested in that anymore.
It is not hard to see why the US government would view Naji as an ideal informant. He is religious, conservative, and speaks English and Arabic. He's calm under pressure. He had crisscrossed the globe as a volunteer escort for refugees being resettled through the International Organization for Migration. When he travelled, he went to mosques and counted on the hospitality of strangers to find a bed for the night, and through this he had made connections with dozens of other religious Muslim men around the world.
This is precisely the kind of community that the FBI is trying to track and infiltrate. The bureau's network of paid informants has expanded rapidly since 9/11, and now includes more than 15,000 informants.
But to someone not facing criminal charges, the FBI does not have much to offer by way of enticement. "The problem for many American Muslims who have been approached by the FBI to become informants is that they aren't involved in criminal conspiracies and don't have relationships with criminals," says Mike German, an ex-FBI agent who now works for the Brennan Center for Justice at New York University. "Instead, they are being asked to spy broadly against their religious community. That creates a conundrum because the person may be perfectly willing to help the FBI fight terrorism but simply has no information to provide."
Naji told Roberts he was planning to move to Juba, where his mother had taken a job with a company called Management Systems International that did work for USAID.
"We could use you there, too," Roberts said.
"No, man," Naji replied. "Spying was "not something I want to play around with," especially in a country like Sudan. "This is Africa. There's no law for me here."
Six weeks after the raid, the Mansour family headed to the Nairobi airport to fly to Uganda for a visit with Naji's ex-wife and their children.
When the family returned five days later, Kenyan airport police questioned Naji again. "The deputy immigration officer said, 'We have nothing wrong with you, but we have a directive not to let you in," Naji recalled. Soon, Fogarty and Jones showed up at the airport. The FBI agent reiterated the US government's desire that Naji become an informant. Naji once again declined.
He spent three nights at the airport, and when it became clear that he would not be allowed to enter Kenya, Nasreen brought him some clothes and his laptop samples and said goodbye. Then Naji boarded a plane to go stay with his mother in Juba. There, he buried himself in building his laptop business.
In late June 2009, Sandra took a business trip to Kenya, and stopped by the US Embassy to get more pages added to her passport, for all the visas needed for her international travels. She was told there was a "hit" on her passport that needed to be cleared in Washington.
A few days later, she was informed her passport would be released if she would meet with the FBI first. So on Monday, June 29, Sandra sat down with FBI agent Mike Jones. "He asked, 'Where's Naji now'" she recalled.
The next morning, June 30, Naji and Nasreen, who had come to visit her husband in Juba while Sandra was in Nairobi looking after their children, were about to go out for breakfast when they noticed a man peering through the window. Naji opened the door to find two men in suits, sweating in the heat, with guns on their hips. They were agents of the South Sudan Security Bureau and asked Naji to bring Nasreen out, and then they took the couple's phones and laptops and hustled them into separate unmarked cars.
The agents took Naji and Nasreen to the National Intelligence building, where Naji was placed in a basement cell; later, he heard Nasreen sobbing. One of the guards was trying to remove her headscarf, most South Sudanese are not Muslim, but she prevailed. Then the lights went out. Nasreen was still whimpering in a cell down the hall.
In the days that followed, the couple was questioned about their intentions in the country, whether they had ties to terrorism, and the contents of Naji's laptops. One of them contained materials similar to those that had raised eyebrows in Kenya. Nasreen was finally freed after eight days and put on a flight back to Nairobi. No charges were ever filed, nor was she given any reason for her detention.
The weekend after Nasreen's release, guards escorted Naji into an interrogation room. Soon, a State Department official entered. She asked Naji if he remembers Mike Jones and if he want to see him. Jones and another FBI agent, Peter Smith (whose real name also has been withheld at the FBI's request), strolled in moments later. Smith said he believed that Naji had done nothing wrong and was not involved with terrorism, but told him that the FBI needed Naji to tell them something useful so they could advocate on his behalf with the Sudanese.
Naji racked his brain. Then he remembered that Muhammad, the guy who had arranged for Berjawi and Sakr to stay with him, had once called his office phone in Dubai, a number that very few people called. Perhaps the FBI could pull the phone records and locate Muhammad. But Jones was not interested in Muhammad. He wanted to know about Omar, Nasreen's distant cousin, the one who had later be charged in the Uganda World Cup bombings. Naji said he did not think Omar was the "type" to join Al Qaeda, but Jones did not seem to buy it.
Then, 37 days after he had been arrested and three weeks after his conversation with the FBI, Naji was brought upstairs again. A Sudanese officer told him he was free to go, under the condition that so long he would stay in the country for the next 30 days, he should not talk to the media.
After his release, the director of South Sudan's Security Bureau penned a memo to the local minister of internal affairs briefing him on Naji's case. "The accused has been very much willing to know in-depth about Terrorism and Islamic Jihad," he wrote in the document, which was obtained by Mother Jones. "Thus, Mr. Naji is believed to have much interest in Terrorism activities, in fundamentalism and Islamic teachings. Whether that could lead to joining such activities or help in one way or another he will just remain a suspect that would require trailing."
A month later, Naji moved to Khartoum, the capital of Sudan, where his late father's family had lived. Nasreen and their children later joined him there. He began to think his problems were over.
Then, in October 2009, Jones got in touch. "I am heading back to Africa in the near future," he wrote in an email. "I would be willing to stop by area, or Khartoum, and meet if you have the time." Naji replied that he wanted to talk on the phone before committing. He planned to tape their conversation.
When Jones called a month later, Naji turned on his phone's recording app and told the agent that he believed US officials had ordered his detention. (you can listen to the entire recording and read a transcript here.)
On September 21, 2013, members of al-Shabaab, armed with assault rifles and grenades, stormed the Westgate, the upscale mall that Bilal el-Berjawi and Mohamed Gamal Sakr had allegedly plotted to bomb four years earlier. Over the next three days, at least 72 people, including the attackers, were killed and the mall was almost entirely destroyed.