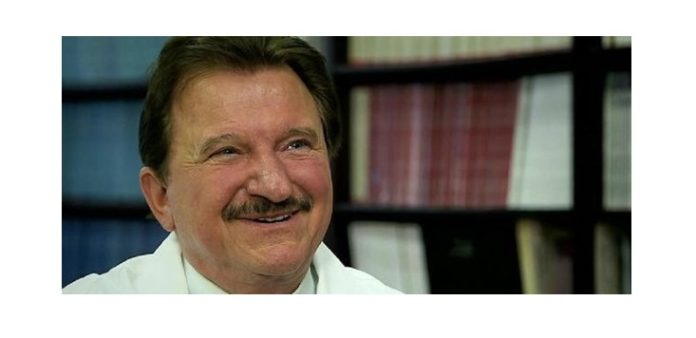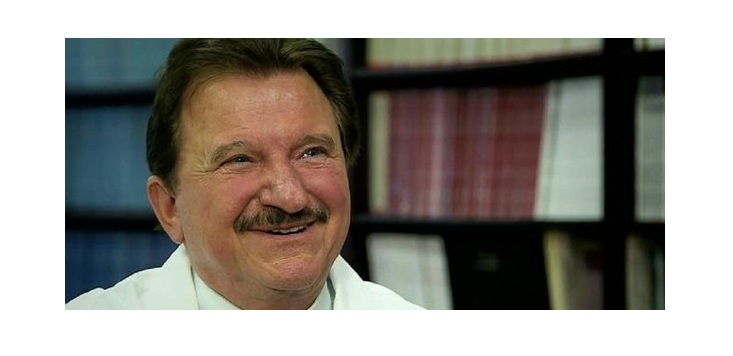 Written By: M
We all know that chemotherapy is the treatment used to kill cancer cells from the human body, but is the world doomed to be stuck with only this one solution? Do any other alternative treatments for cancer exist? Fortunately, yes! One such cancer treatment is offered by Dr. Burzynski, but as you could probably guess, the western medical associations and the Texas Medical Board want Dr. Burzynski to remain silent. This has led to the targeting of the philanthropic doctor to stop distributing his cancer healing treatment all over the world. Dr. Burzynski has fought through multiple attempts to make him remain silent, and this evil conspiracy has been here for decades. However, the good news is that the medical establishment and the Texas Medical Boards have been forced to dismiss the case against Dr. Burzynski. Clearly, this is a true triumph for this loyal physician who wants the entire planet to get rid of cancer.
Dr. Burzynski has found a cure for cancer without the need for traditional American medical treatments, and this does not make western medicine supporters happy. Houston doctor, Dr. Stanislaw Burzynski, has won yet another huge victory against the medical establishment. And yet, instead of the win being reported from every television and radio in the United States, it barely squeaked into existence.
The patented cancer treatment of Dr. Burzynski uses a non-toxic, as well as natural, substance known as "Antineoplastons". Because it is a natural ingredient, it is unique in terms of providing a natural treatment for terminal cancers. However, the Food And Drug Administration is against the prosperity of this useful treatment and has made numerous attempts to discredit the efforts of Dr. Burzynski.
Antineoplastons, combined alongside with the remarkable new gene-targeted therapy, threaten to eliminate the financial state produced upon the conventional treatment of cancer and the care of cancer patients in western medicine. Unlike traditional treatments, patients don't need additional medicine to treat the symptoms normally created from said treatments. In effect, by curing the cancers, indeed there no longer needs to be excessive costly treatments and/or support given to the patient, thus, the money dries away.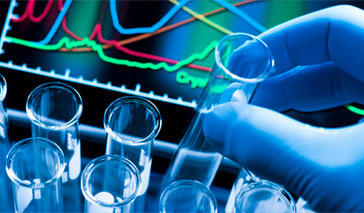 Regardless of the higher level of pessimism about cancer treatments spread all over the globe, Dr. Burzynski's proposed cancer treatment is verified to be extremely successful for cancer patients. Here is one such example: Sandi Kavanagh is forty-eight years old, living in Crystal Lake. She was diagnosed with Glioblastoma Multiforme (GBM), a severe type of cancer that is associated with the brain. Just like the case with many cancer patients, Sandi's cancer also did not respond well to conventional cancer treatments like chemotherapy and radiation.
Nevertheless, Kavanagh still had hope to live a healthy life. She and her family started to look for alternative treatments to cure her cancer in the best possible fashion. Obviously, they had to look beyond the recommendations of modern medicine. Eventually, their hard work paid off when they realized a great alternative treatment for cancer, the use of Antineoplastons. Surprisingly, after taking this cancer treatment, the MRI results of Kavanagh revealed that her tumor had shrunk by 33% after the very first treatment. This encouraged her to carry on her treatment with the miraculous cancer treatments of Dr. Burzynski.
Happy with her treatment, Kavanagh is pleased to express that she has finally found a sincere doctor who has actually helped her combat cancer, without affecting the other functions of her body. Kavanagh is now looking forward to getting another MRI scan. The results are expected to be positive.
Some thought-provoking examples: How the enemies of health led cancer to spread even further.
Not too long ago, the Burzynski Research Institute, Inc (BRI) delivered a press release to the media, alerting them to the lifting of a two-year partial clinical hold on an investigational new medication that had been submitted for Antineoplastons A10/AS2-1 Injections.  This allows for Phase 3 trials to get started for patients who have just learned that they have cancer.  For now, the Phase 3 trial will be dealing with Diffuse Instrinsic Brainstem Glioma.
The data collected will provide the Food and Drug Administration with scientific data that they claim will confirm the worth and possible success of the treatment. There are four phases of clinical trials in cancer treatment. Each of the phases focuses on a a variety of purpose:
Phase One: Safety determination of new treatment
Phase Two: Response determination of a certain cancer to new treatment
Phase Three: Verify that standard treatment  is less effective than new treatment
Phase Four: Find more specific information about the new treatment after it has been approved  for human use
In addition to recommending Antineoplastons, Dr. Burzynski's clinic assesses 24,000 different genes and then prescribe petro-chemical based medications and diet changes based on their individual specifications.  This is definitely in contrast to the conventional treatment a western Oncologist would recommend.  These, and other doctors, are trained to prescribe medicines which are the most likely to work for most people.  The specific treatment Burzynski provides his clients has come to be much easier now, through advancements in the study of the human genome.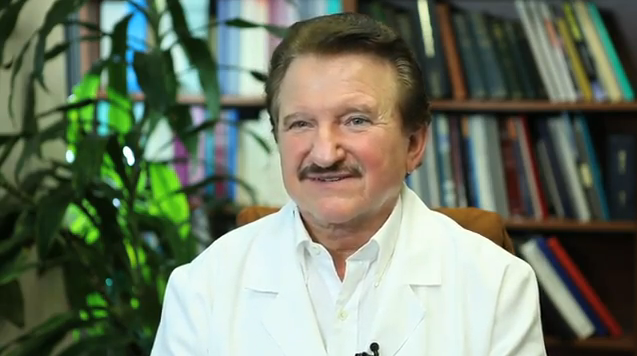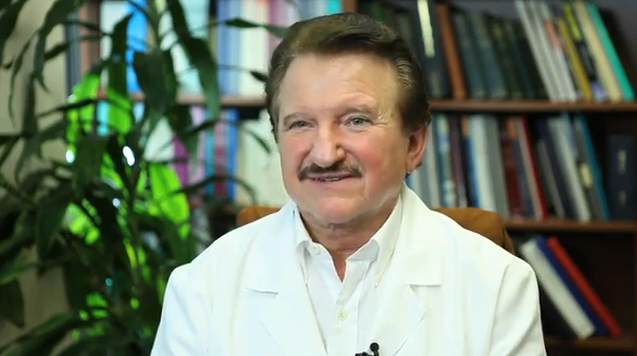 Recently, US Government agents, members of the larger pharmaceutical companies and other individuals worked with one of Burzynski's own research scientists in an attempt to file eleven patents on the very research of Antineoplaston medical technology.  One must wonder, if Dr. Burzynski's practice is such quackery, as the mainstream would have us believe, why then would these individuals seek to patent the integral part of the treatment?  The patents were not awarded to the individuals attempting to hijack them, but rather, after a Grand Jury found no reason to bring criminal proceedings against Burzynski.  This was the establishment's fourth witch hunt.  They'd attempted to incarcerate him three other times for using the same technology they were quickly trying to patent.
With any luck, Phase 3 will proceed quickly and effectively.  Lives will be saved, less money will be spent and cancer can finally be beaten.  After all, getting rid of such a killer among humans is Dr. Burzynski's lifetime concentration. It is completely up to all of us to realize that every disease has a cure. This includes alternative treatment options for cancer as well. Therefore, get up, fight for the cancer patients and give them a helping hand!
sources :
http://livefreelivenatural.com/cancer-curing-case-dr-burzynski-dismissed/
http://www.examiner.com/article/dr-burzynski-free-to-continue-curing-cancer/