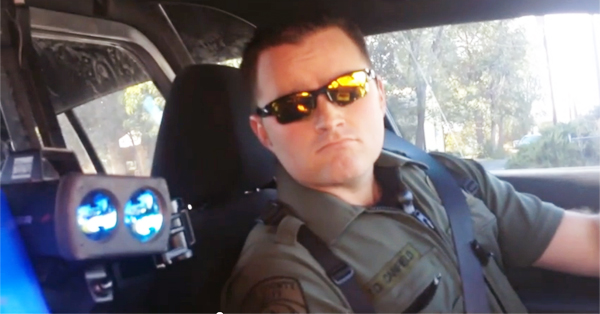 In a recently released video, an American citizen pulls over a police officer in Washington State to inform him that he has breaking the law, before finally letting him go with a verbal warning. The encounter, which was recorded on a small camera, reverses the roles of officer and citizen in a way that is both entertaining and enlightening.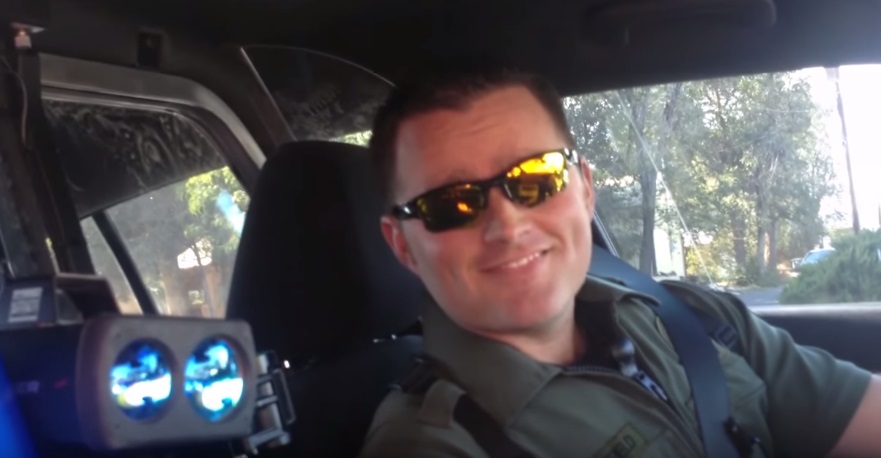 Ordinary American Citizen and Liberty activist Gavin Seim, pulled over the officer after noticing that the cop had been unlawfully pulling people over in an unmarked vehicle. The number of illegal unmarked vehicles on the streets of Washington State is an issue Gavin had already began to tackle. Just one month prior to the incident, Gavin filed an official report that addressed his "concern with unmarked cars in the area."
"Ordinary looking unmarked police cars slink around and entrap, so they can write folks up (read tax) for petty faults. That's not protecting. As my brother Blake says, 'serve and protect, not harass and collect.'— But this is also a major safety issue," Gavin writes on his website. "Unmarked vehicles are a ripe opportunity for confusion in a citizen's reaction and for criminals to impersonate lawful authority to get people to stop. People have been raped and even murdered because of this, so the law is good sense."
In the video, Gavin greets the officer politely before explaining to the officer his reasons for pulling him over. Upon asking the officer whether his unmarked vehicle was registered for undercover work, Gavin learns that the officer's vehicle is actually being used as a patrol car.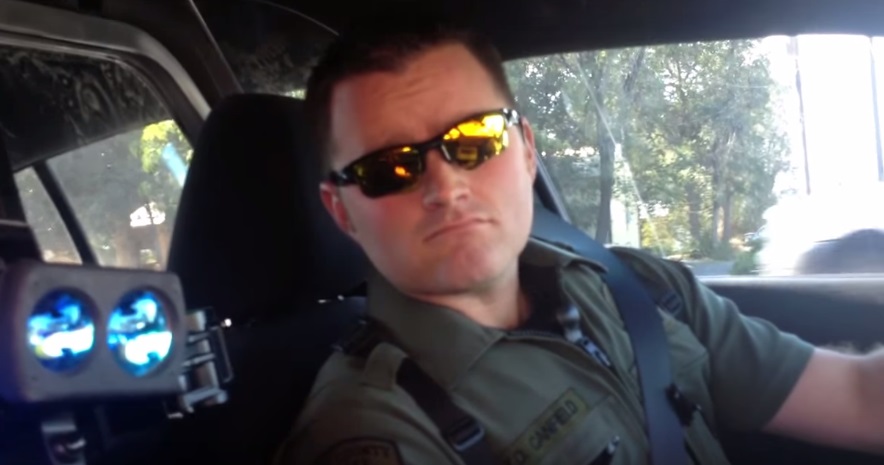 Gavin then informed the officer that under Washington State law, it is in fact illegal to drive an unmarked vehicle for patrol purposes. The officer, looking somewhat confused, tells Gavin that he will "have to look it up."
Gavin then continues the role reversal by asking the officer for his licence and registration. The officer, who clearly expresses his surprise, warns Gavin that he will not play this game. Gavin then immediately responds by saying, "This isn't a game, it's called law."
Upon asking for identification again, the officer points to his shoulder patch and declares that his badge is his form of identification. "If I showed you a badge if you stopped me, would you take that as ID? Let's be reasonable. Anybody can have a patch Sir," Gavin responds.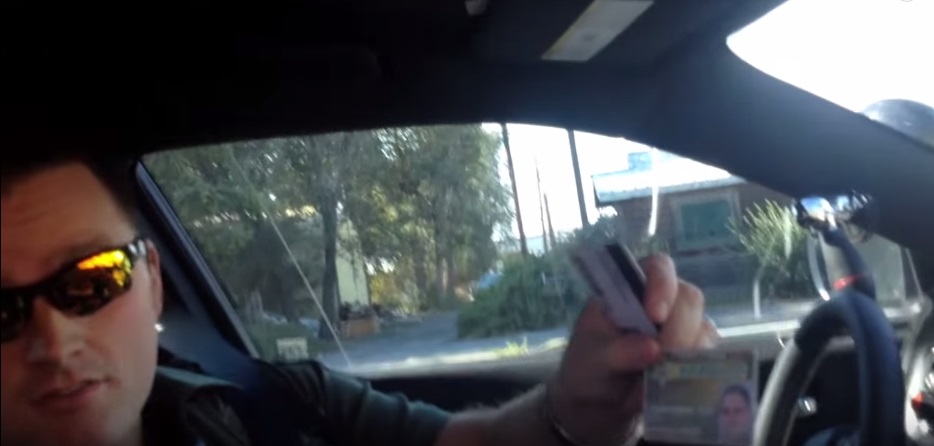 Finally the officer cooperates and shows Gavin his identification and his driving licence. Gavin then concludes this role reversed encounter by using phrases typically used by the police. "I'm not going to write you up today. What I am going to encourage you to do is take this car back," Gavin tells officer in the video.
It is undoubtable, especially considering the number of police brutality cases reported every day, that the police need to be held up to the same standards as the public. Since the video's release, many have commended Gavin for showing America that the police must be held accountable for their actions. Watch Gavin's full video below to see the whole encounter.
---
This Article (Video: Citizen Pulls Over Cop, Asks For ID And Gives Officer A Verbal Warning) is free and open source. You have permission to republish this article under a Creative Commons license with attribution to the author and AnonHQ.com.