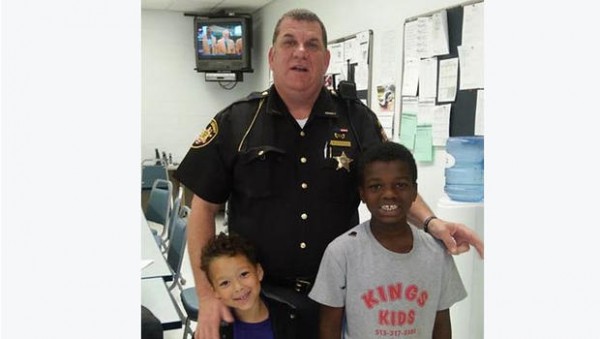 As some police officers of the United States continue to act recklessly, unlawfully, and without mercy or sympathy, a number of officers are doing what they can to save and protect the people of America.
It has gone viral in the U.S. State of Ohio, that a cop has shown generosity to a homeless family who were evicted from their home for failing to pay their rent.
Butler County officer, Deputy Brian Bussell, did not hesitate for a moment when he saw that the family had been moved to his correctional facility because they had no other place to spend the night.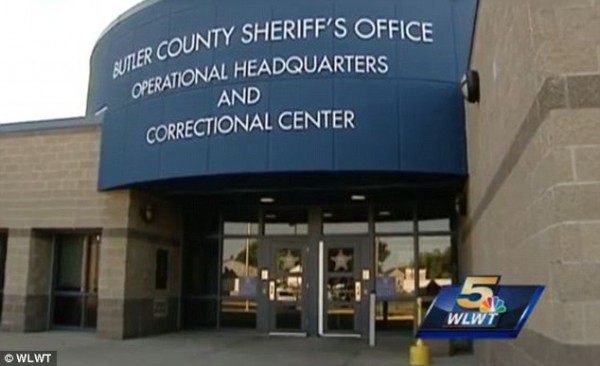 According to the account of the story, Tierra Gray and her two sons were evicted from their home. Having no other place to take her family, Tierra decided to go to the Butler County Sheriff's Office.
She and her sons slept there for one night and when Deputy Bussell arrived in the morning, he asked them what they want. Then, after listening to their story, he selflessly provided them with their needs.
"I know our visitation is at 9 am, and I saw the lady and the 2 young children sitting in the chairs. I assumed they were here to visit someone in our jail. When I walked back out a while later, the children were asleep, and the lady was still sitting there, so I inquired if she needed assistance," Bussell said in a statement after his generous act went viral. Since helping the family of three, reporters have started bombarding him with phone calls to book an interview.
Gray told a local television station, that she prayed to God for help while she slept at the Sherriff's office with her sons, and that it was really amazing when Bussell intervened to help.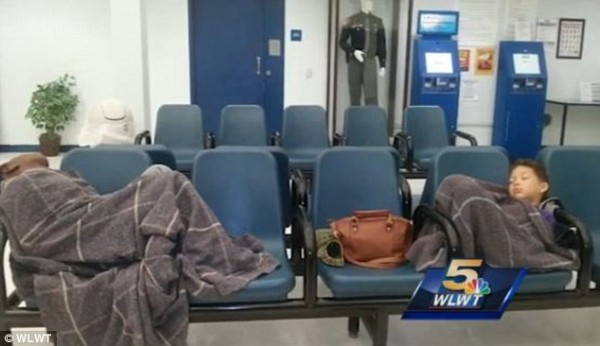 "I was just like Lord, what is it that I am supposed to do? What am I supposed to do right now? My kids are here sleeping inside of a jail lobby. I never thought I'd go through that, I mean, to that point. That right there was my breaking point. He [Bussell] told me that he was going to help and that we were going to get everything we need taken care of, and I just cried. I was like, Thank God, you are the angel I have been praying for all night," Gray said.
It is said Bussell had initially checked with several shelters in an attempt to find the family a place to stay temporarily, but each of them were occupied. He then rented a hotel room for 10 days for the family of three. He also took them shopping at Walmart. The boys got new clothes, shoes, toiletries and snacks. He also gave them some extra money to buy things they might need.
After making sure that the family had enough food and a place to temporarily lay their heads, Bussell then started searching for a permanent solution. He got an apartment and paid for the family, bringing an end to their homeless plight. Gray and her sons have already moved into the apartment.
What makes Deputy Bussells act even more selfless, is the fact that he never mentioned his generous act to anyone, not even his colleagues.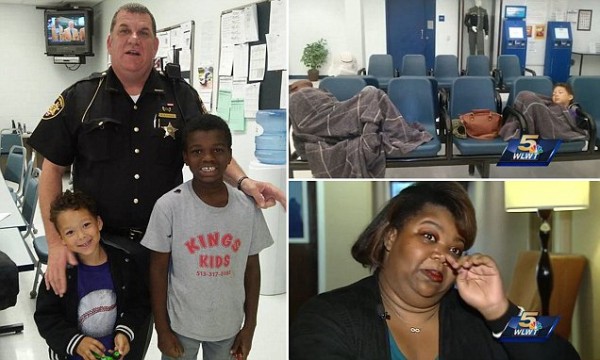 Gray then posted a photo of Bussell with her sons on Facebook, thanking him of what he has done. Within minutes of being posted, the post was shared many times.
"That's actually how we found out. It was shared so many times that I got a phone call asking if I knew what a generous gesture my deputy did," Butler County Sheriff Chief, Richard Jones said in a statement.
---
You want to support Anonymous Independent & Investigative News? Please, follow us on Twitter: Follow @AnonymousNewsHQ
---
This Article (This Ohio Cop Spent His Own Money On A Homeless Family, They Now Have An Apartment) is free and open source. You have permission to republish this article under a Creative Commons license with attribution to the author and AnonHQ.com